Back to Content
Me! Before hireEZ: Amy Sherman, An Aspiring Dancer Breaking Into Tech
April 26, 2022 4 min read
Hi, there!
You can use this audio player to convert website page content into human-like speech.
1.0X
Today, Amy Sherman serves as the Director of Customer Success at hireEZ. Yet, just a few years ago, she was working as a Starbucks store manager and aspiring ballet dancer. Let's take a closer look at how she transitioned into the tech world – now working with Fortune 500 companies from around the globe, including Deloitte, Wayfair and Visa.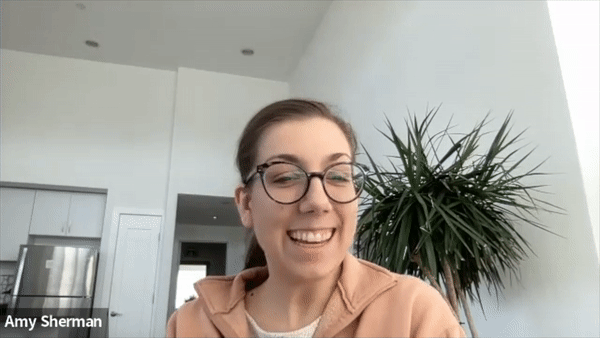 Amy started dancing when she was only three years old and was passionate about pursuing a career in dance which led her to move to the San Francisco Bay Area. Though, she soon realized how challenging it was to work full-time as a dancer, given the lack of stability in the industry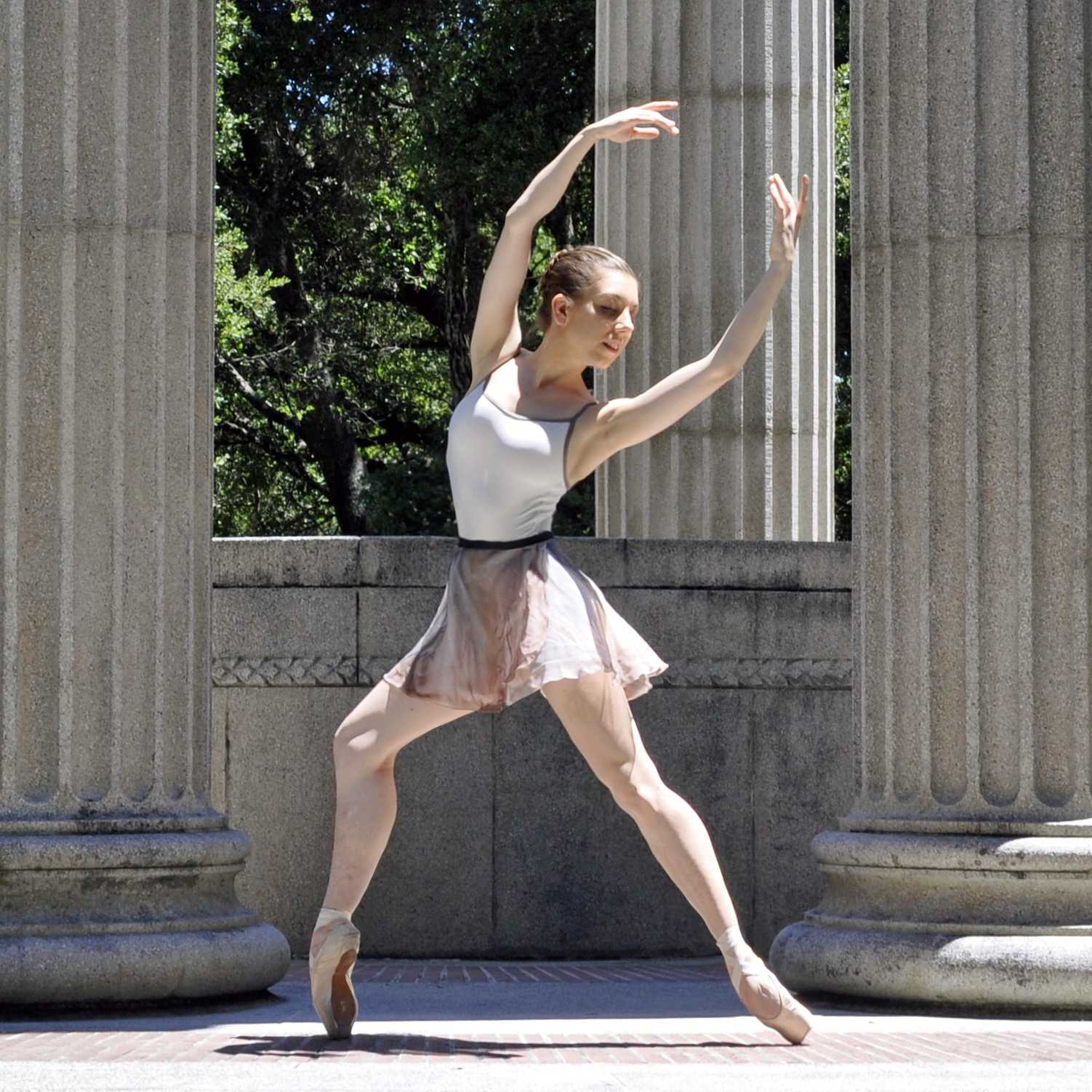 Q: What led you into the tech industry?
I realized that it is tough to make dance a long-term career; it is a really competitive industry with not a lot of stability. Being in the Bay Area, I figured it would make sense for me to break into the SaaS space, and I thought, "Why not find a common theme, and move into a role that still supports people?" So it's really that customer-facing work!
Q: What are some of the challenges when switching careers?
In making that switch, the biggest challenge was the industry component. Being in the dance world and working at Starbucks in a retail space – that's not something Customer Success Managers typically have on their resumes. That was definitely a barrier to overcome: "How do I make that initial breakthrough into the SaaS space?" A lot of tech companies want someone who has 5 to 10+ years of experience in the SaaS space to even consider them for a first conversation.
Q: What are some of the things you've learned throughout your journey to becoming the Director of Customer Success?
I've learned a lot, something new every day. But the two aspects that I'd like to boil it down to are…

One: From the customer success perspective. How to evolve and develop skills and processes that support the effectiveness of the customer success team over time? For example, I joined hireEZ when we had around 50-ish people in the company, and now we have over 200 people on the team. Processes need to evolve as the company grows. So this is something I've learned – kind of picking up on those indicators to let me know, "Hey, it is time for us to evolve a bit. We're outgrowing this process." And honestly, it takes time to tune into that. It's almost like a signal or a gut feeling that says, "Okay, it's time, it's time to make a change." This is what helps us continue to level up the work we do as a customer success team and as a company.
The other thing is more from a people perspective. You may or may not know a little-known fact about me – I'm pretty introverted. And something that I've been working on personally is how to still be myself (still be an introvert at heart!), but also as a leader now, being able to step into that role and lead effectively, communicate dynamically or in a more extroverted manner when called for.
Q: What are some things you wish you knew before becoming the Director of Customer Success?
Thinking back to when I first started in a SaaS role, it was a big learning curve. You know I worked at Starbucks, in a very customer service-oriented role, I had to learn how to translate that experience and skill into what customer service or success looks like in the SaaS space. That was a big learning curve because while many things do carry over, a lot doesn't carry over directly; you know, they have to be translated.
Q: What is the message you want to share with others?
I think my message would be about perseverance, especially from a career path perspective. You don't have to have only one career in your lifetime. This is a message that I shared with my younger sisters. They have and are going through the similar thought process that I went through during my time as a dancer, "Oh, it's one career, I am starting my one career, and that's it. That's the decision for life." And that's not true, especially in this day and age.
So being able to make that switch and having the confidence to make that switch, persevering even when it's challenging. Commit to it, and don't be afraid when things get tough. Because sometimes those switches really can open up amazing opportunities even when it feels challenging at first.
From a dancer to the Director of Customer Success at hireEZ, Amy has gone through hurdles and roadblocks in landing her career. There are many people like Amy switching industries and jobs until they find what they love to do, while there are others who are consistently looking for new challenges.
hireEZ is grateful to have Amy lead the Customer Success team and bring solutions to our customers. Amy is a great asset to the hireEZ team and we're thankful to have her support for our customers' day-to-day recruiting operations. With an outdated ATS, you may not be able to find talented people like Amy who have had past careers in different industries compared to the current work they do!
If you'd like to find someone like Amy, enrich your existing ATS and rediscover hidden candidate profiles with EZ Rediscovery.
newsletter
Subscribe for our daily news
Please use a valid work email.
By filling out this form you agree to hireEZ's Privacy Policy and consent to receive communications from hireEZ.
newsletter
Subscribe for our daily news
Please use a valid work email.
By filling out this form you agree to hireEZ's Privacy Policy and consent to receive communications from hireEZ.
Stay Up-to-Date on Future Talent Acquisition Events
Please use a valid work email.
By filling out this form you agree to hireEZ's Privacy Policy and consent to receive communications from hireEZ.
3:03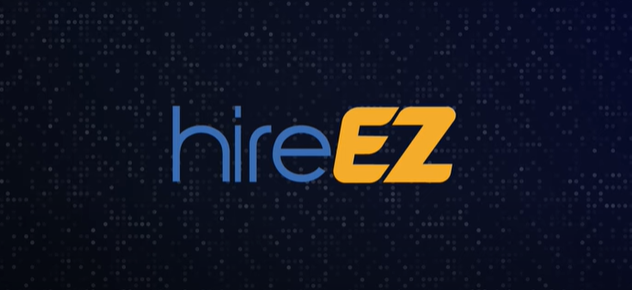 hireEZ - Outbound Recruiting Made Easy!
4:51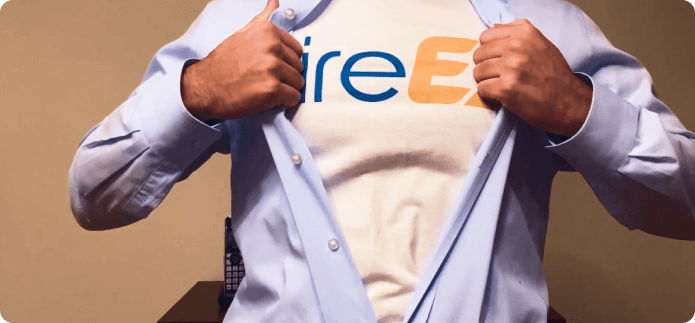 A Hiring Superhero Rebrand Made EZ