Back to Content
Me! Before hireEZ: Elliott Lopes, Rediscovering His Rockstar Past
MAY 9, 2022 7 min read
Hi, there!
You can use this audio player to convert website page content into human-like speech.
1.0X
A professional drummer.
A state trooper.
A visual artist.
While it might sound like we're describing three separate people, it's actually the professional journey of hireEZ's Digital Video Creation Specialist,
Elliott Lopes
.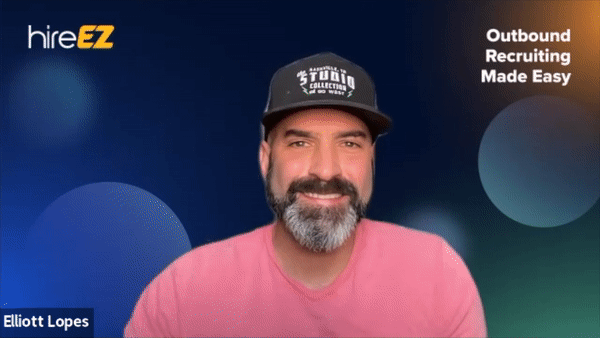 So how does one person go from rocking the concert stages of South Korea and Germany to releasing marketing videos viewed by talent acquisition professionals in those very same places?
Let's unpack Elliott's incredible story.
Q: What were some of your aspirations growing up?
There were a few. I wanted to be like my dad, who was a drummer in college, and just like some of my favorite drummers who toured the world. I also wanted to follow in my father's footsteps and join our country's military force, where he served as a pilot. My mom is a ridiculously-talented artist across all mediums whose perspective and abilities are unique. I always loved being creative, and I hope that her artistic genes helped guide me through the later parts of my professional career.
Q: Among your early aspirations, how did you begin as a musician?

I started playing drums at the age of 10, thanks to inspiration from my dad. I joined the concert band in 5th grade and even took private lessons with a percussionist in the U.S. Army band until the end of high school.
After high school, I decided to pursue a major in music at Middle Tennessee State University. My dream was to tour with a band and I really tried to network and perform as much as possible to make that happen. From performing in jazz trios at local steak restaurants to church worship bands, I said yes to any opportunity I got hoping that an artist or manager would see me play and hire me for a gig.
Q: How did you get your first opportunity to go touring?

During my sophomore year of college, one of my music professors got a call from a band manager who was looking to audition drummers for their touring band, The Season. The lead artist, Kurtis Parks, was actually a finalist on American Idol. After auditioning, I got offered the gig and decided to leave school.
It wasn't as glamorous as I initially thought. In fact, the guitar player and I were the only two guys getting paid since the leader of the band was fronting all of the production and touring costs. While I made lifelong friends during that time, we experienced very little success.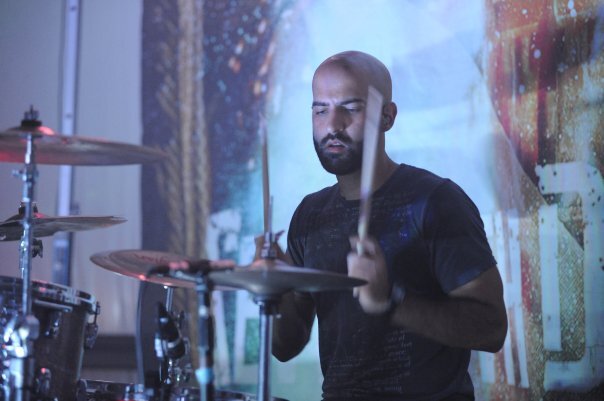 After two years of touring with them, I continued looking for other playing opportunities and got discovered by a drummer for a band called Seventh Day Slumber while I was playing at a church. He wasn't going to be able to tour with them anymore and offered me the gig. Once I expressed my interest, I found myself on a tour bus the very next day learning their songs on my way to a show.
My career spanned nearly a decade long where I played with bands like The Imaginaries, Danny Gokey and others.
Q: Why did you decide to leave the touring life and what did you do after you left?
When I returned back to Nashville from touring, I finished up my liberal arts degree at Middle Tennessee State University and did some different things creatively as far as taking photos and videos in a freelance capacity.
With my earlier aspirations of joining the armed forces in mind, I talked to my wife about joining the military and she was like 'No, that isn't going to work.' She was much more on board when I suggested working as a police officer as a career alternative since I would get to stay close to home in Nashville. While she didn't love the idea of me risking my life, she's been so awesome and supportive for anything I have wanted to do.
Q: What was the transition like from drummer to becoming a state trooper?
There was a rigorous interview process for the police academy that spanned several months, including background checks, psych evaluations and even a lie detector test. The academy itself was a 16-week-long process.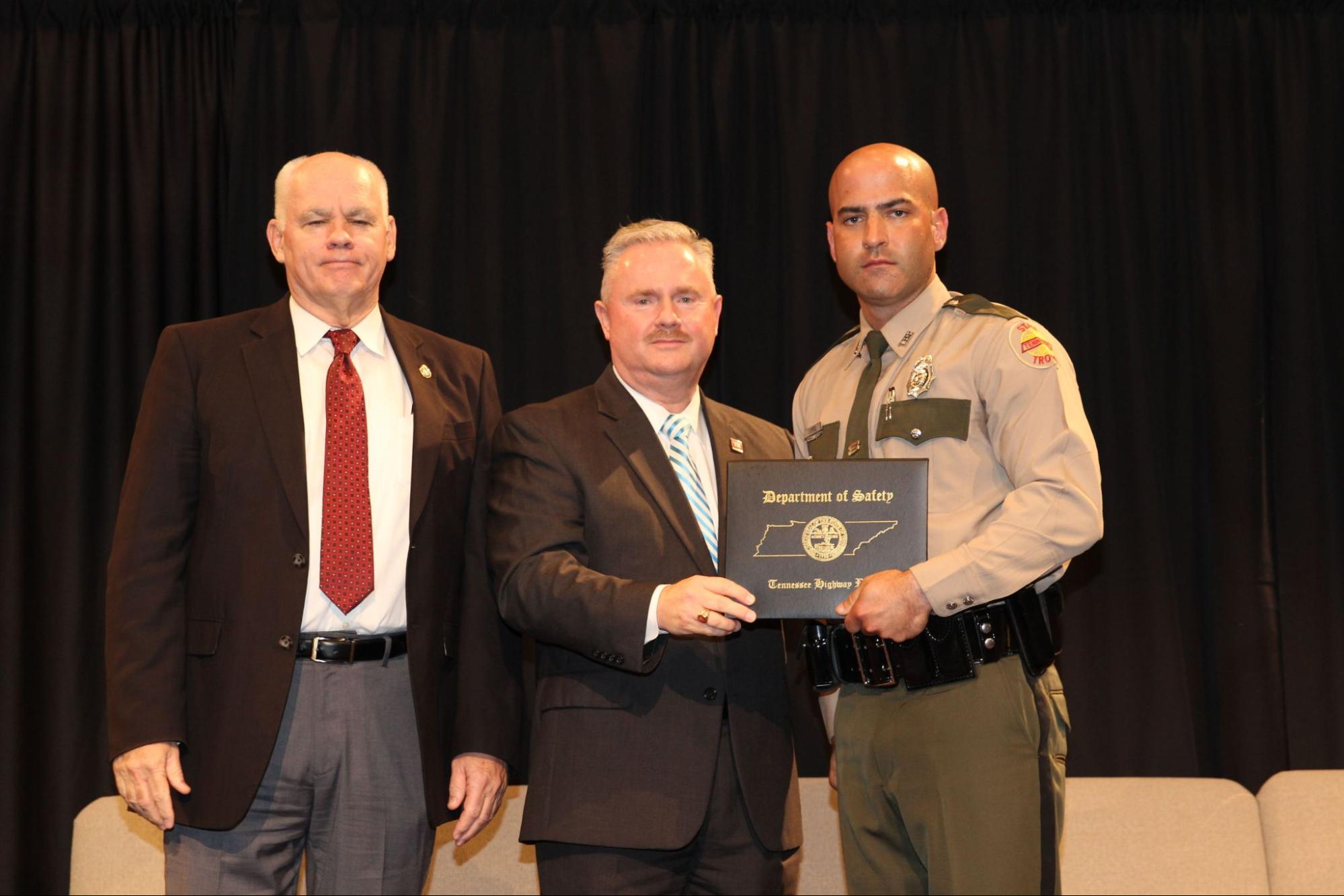 It wasn't that difficult of a transition from my drummer days because I always loved a good physical and mental challenge. Plus, on the road as a drummer, I struggled with all of the free time in between shows which made me feel anxious and unproductive. I like having a routine and structure and not having to deal with the stress and pressure that came with the music industry.
Q: Were you doing anything else creatively during your time as a state trooper?
Before joining the Tennessee Highway Patrol, I got connected with a media company at its early stages, called Gabriel Communications. I was helping them out as a social media coordinator and project manager for the company's website. In my mind, I really wanted to get involved with the production side of the company, which recorded TV shows and such. I figured if I hung around long enough and remained an asset, I'd build up a rapport to be able to request a promotion to that side of the company.
Q: What ultimately informed your decision to make the transition into the creative space full-time?
Despite the structured lifestyle that I enjoyed with the highway patrol, I realized that there was still the creative side of me that remained unfulfilled. That's why I reached out to my other boss at Gabriel Communications and asked him about full-time opportunities two years into my role as a highway patrol officer.
They offered me the title VP of Technical Operations and I got to work on a couple of cool projects including producing and creating two shows called
Country's Family Reunion
and
Larry's Country Diner
under their sister production company Country Road Management.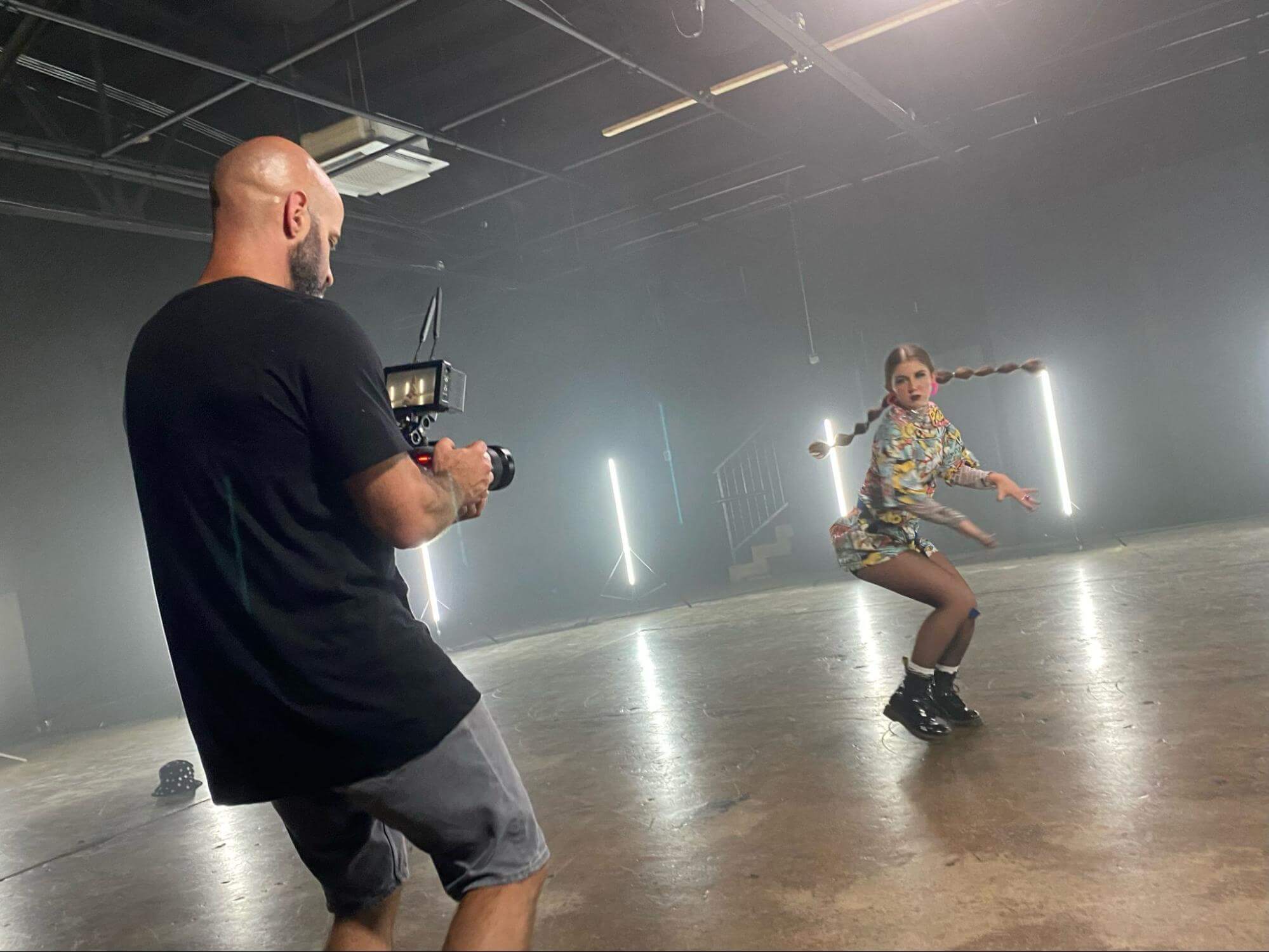 I got to use all my creative skills and worked with some amazing people. One day I could be shooting photos of a huge country or gospel artist and the next day I was recording their music and putting it on TV. Unfortunately, the company decided to turn away from shooting and producing new content, which is why I left after about six years and joined hireEZ as Digital Video Creation Specialist.
Q: What are some lessons you've learned along your professional journey?
#1: Prioritize What's Important to You
We're all on this journey of life figuring out what gives us fulfillment and joy. For me, having a family changed all of that. Early on, I felt like I needed to get a certain status or land a specific gig to feel like I'd arrived and accomplished something. Now, it's more about the simple things in life like taking time to go do things with my family.
The motivation for things in my career now go hand-in-hand with my life goals and aspirations and I make an effort not to sacrifice that.
#2: Let Your Eagerness, Passion, and Persistence Push You Forward
I come from a background that's self-taught and most of the people that I've worked with that are 'leading creatives' are all very similar to that… I've had the opportunity to intern, shadow and assist industry experts over my career. Most importantly, I had a large eagerness to learn and go after what I'm passionate about.
I've made it a point to ask questions and not think that I know everything. I practice all the time, too. If I'm trying to be a better photographer, I shoot every day and refine those skills.
#3: The Journey Continues Even Today
I'm not where I want to be… One thing I always try to leave people with is to never feel like you've arrived or learned everything. There's always something new to learn.
With twenty years of professional experience under his belt, Elliott has gone through his fair share of highs and lows throughout his professional journey. Like Elliott, there are so many professionals who have spent years changing their roles and industry in pursuit of what they love to do.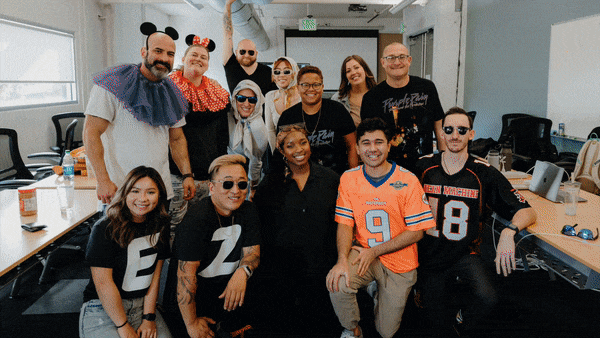 We're so grateful that Elliott chose hireEZ to be part of his continued professional journey and support our marketing efforts with incredible visual content. With an outdated ATS, you may not be able to find talented people like Elliott who have had past careers across industries compared to the current work they do!
If you'd like to find someone like Elliott, enrich your existing ATS and rediscover hidden candidate profiles with EZ Rediscovery.
newsletter
Subscribe for our daily news
Please use a valid work email.
By filling out this form you agree to hireEZ's Privacy Policy and consent to receive communications from hireEZ.
newsletter
Subscribe for our daily news
Please use a valid work email.
By filling out this form you agree to hireEZ's Privacy Policy and consent to receive communications from hireEZ.
Stay Up-to-Date on Future Talent Acquisition Events
Please use a valid work email.
By filling out this form you agree to hireEZ's Privacy Policy and consent to receive communications from hireEZ.
3:03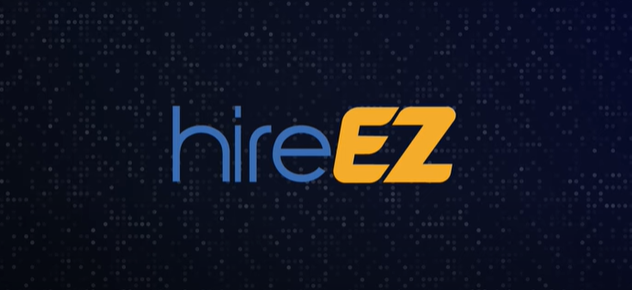 hireEZ - Outbound Recruiting Made Easy!
4:51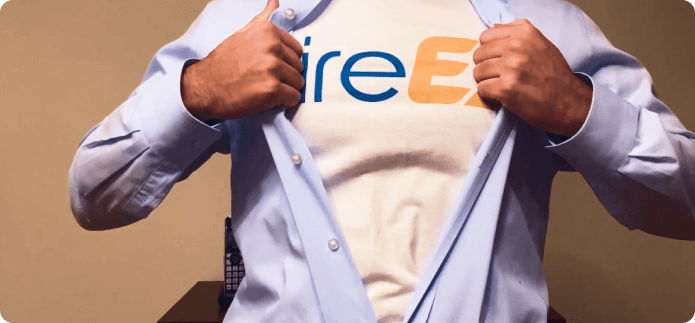 A Hiring Superhero Rebrand Made EZ