Back to Content
Losing Talent to a Poor Candidate Experience? 4 Changes to Make Today
JANUARY 25, 2022 3 min read
If you're not able to read this post right now, listen to the recording instead! 👇
Many of us have thought about
balance
in the past year.
Making sure that:
🏠 our work life doesn't overtake our home life (even when work happens at home)
💻 technology enhances (not eliminates) the human element when recruiting candidates.
🤝 hires can be made quickly without falling short on the candidate experience.
On August 26th, hireEZ's Enterprise Customer Success Manager, Riad El Hout, was excited to join Codility, Recruitee, Randstad and Hays to discuss these very ideas.
Here are some insights the panel shared on finding that sweet spot between a fast-paced hiring cycle and an authentic candidate experience.
Managing expectations before the interview process
To elevate both the candidate experience and recruitment process, recruiters and hiring managers must have discussions ahead of time about what to expect for open roles.
These expectations include:
1. How long they expect available talent to be on the market
2. The core skill sets that every candidate or applicant should have to be successful for a role
3. The skills incoming talent can learn on the job during their ramp-up period
As Riad explains, "I have to set the expectation because hiring managers are going to have a long list of expectations for a candidate and I need to find the core skill set that helps our team or a client's team grow."
Randstad's Senior Account Manager Estrella Bahns echoed a similar sentiment about focusing on core skill sets, saying "You can build a job description, it's dreamt up from someone's head. But you can't build people, you have to find them."
Every single expectation your team has for an "ideal candidate" won't always be 100% met during recruitment. By setting those expectations ahead of time and identifying "must-have" skill sets, you'll be able to have a more realistic and focused approach to attracting talent during fast-paced hiring.
Differentiating the candidate experience online
During a time of increasing digitization, Riad explained that "social media in today's world is a huge factor for everyone."
He broke down how it's a major key to attracting fresh candidates in the market, showing your company's values, and creating familiarity with talent, even before they submit an application.
"Find out what your team can do with marketing and branding to get your company's name out there. Show the value, that it's all about "add culture" not culture add. We want to bring in people that can add to our culture, as opposed to saying this is our culture and we'd love to add you to it"
From employee spotlight posts to YouTube interviews, Riad creative ways that companies can establish that early connection with talent.
Energizing the interview experience
"Not only are we interviewing them, but they're interviewing us," says Riad El Hout.
During the recruitment process, it's not just companies looking for candidates that possess the right skills, values, and goals to succeed in a role.
Candidates also have to assess:
1. how they fit for a role
2. the culture of the company
3. how comfortable they feel with their potential colleagues.
During interviews, these are three areas that recruiters can focus on.
At the beginning of interviews, Riad explains that it's important to consider "how to loosen up those tense vibes, calm things down, and break the ice."
If you're working remotely, you might have stumbled across your fair share of not-so-typical home offices and virtual backgrounds. We've become more accepting (and unfazed) at the interruption of pets, children, or innocent partners who missed the memo about an ongoing meeting in their living room. So why not have a little fun and let candidates know that you get it?
"I sometimes joke and say, 'hello, welcome to my kitchen' just to break the ice" says Jennifer Peters, Director of Customer Success from Recruitee.
Beyond loosening the tension, Jennifer emphasizes that "we need to make sure we ease into the interview and make it more of a conversation… it's easy to go into an interview firing questions and not leaving enough space for the candidates to ask anything."
By leaving time for candidates to ask questions, she ensures that interviewees have the opportunity to clear up any confusion or misconceptions they may have about their fit for the role and company culture.
Once interviews are over, the next step is getting back to candidates in a timely manner.
Feedback in a high-paced hiring environment
"The first and foremost thing is making [candidates] aware of the process and managing their expectations, in terms of what the process end-to-end is going to look like and agree with your hiring manager on time for feedback. Not just feedback for the candidate, but feedback for the talent partner and sourcer who's looking after recruitment," says Jocelyn Yip, Senior Recruitment Partner at Hays.
In a high-paced hiring environment, it's easy to forget to give feedback or communicate with candidates and team members. To improve this communication, agreeing on deadlines for feedback will help keep communication on track and in check.
Not only is feedback with current candidates crucial, but speaking with new hires who quit within a short period of time is also informative.
Jocelyn suggests that the Talent Acquisition or HR teams in all companies should "make sure those candidates [who left] have a safe space to discuss their experience." By doing so, companies can determine if it was "working practices we need to change or is it [candidate] expectations not met."
Riad adds that "if you can collect feedback from a candidate that's moved on… it'll help improve the process for the next candidate."
Hiring at scale successfully
"During this pandemic period, our team at hireEZ has grown so much. There's a lot of turnaround in the market, and candidates are available for such a short period of time. Our customers are actively building pipelines, nurturing candidates a lot, and looking for quick results and turnaround to bring talent on board," says Riad El Hout.
If you're looking for more tips on how to hire at scale, here are five extra strategies you can consider. Sign up for our newsletter to stay up to date with more new content on hiring best practices and tips from industry experts.
Curious to learn more about how Riad and the rest of hireEZ's Customer Success Team prepare customers for high-volume hiring? Take a look at our platform and you might find an opportunity to accelerate and scale your top-of-the-funnel recruitment with us.
Watch a 6-minute demo of hireEZ here or speak to our team today!
newsletter
Subscribe for our daily news
Please use a valid work email.
By filling out this form you agree to hireEZ's Privacy Policy and consent to receive communications from hireEZ.
newsletter
Subscribe for our daily news
Please use a valid work email.
By filling out this form you agree to hireEZ's Privacy Policy and consent to receive communications from hireEZ.
Stay Up-to-Date on Future Talent Acquisition Events
Please use a valid work email.
By filling out this form you agree to hireEZ's Privacy Policy and consent to receive communications from hireEZ.
3:03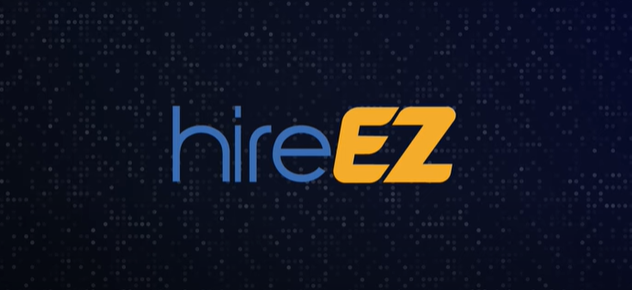 hireEZ - Outbound Recruiting Made Easy!
4:51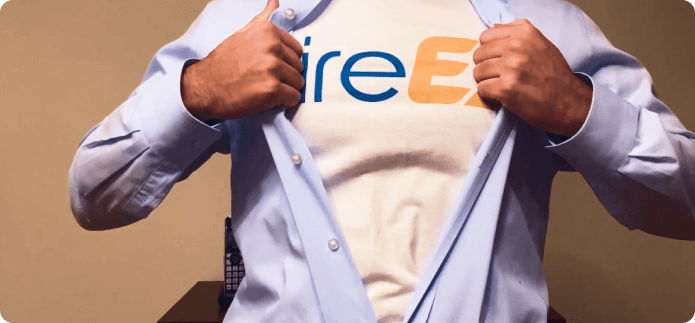 A Hiring Superhero Rebrand Made EZ