Back to Content
Candidate Communication: Understand The Candidates You're Messaging
February 6, 2023 3 min read
Hi, there!
You can use this audio player to convert website page content into human-like speech.
1.0X
Communication isn't easy.

The slightest changes in wording, punctuation, and tone convey completely different meanings — and get very different responses.
Navigating all of these communication nuances with people you know is already a challenge. Navigating them with a candidate you've never spoken to? Even tougher.
But, it doesn't have to be.
If you want to engage successfully with talent, you have to begin by understanding them.
Here's where to start for successful candidate communication.
Understanding Your Industry
As you can imagine, every industry comes with its own recruitment challenges and trends.
Chances are a hospital will be more concerned with recruiting doctors than a retail store. Although, some stores on Black Friday could really use a healthcare professional on standby.

For instance, an industry like tech towards the end of 2022 experienced significant layoffs and a hyper-competitive job market because of it.

With just that knowledge alone, a tech recruiter could be more sensitive and empathetic in their messaging to talent and build meaningful relationships even if job openings are not available at the current time.

Here are some areas to consider when understanding your industry.

Tracking Hiring Trends
Like the example we gave for the tech industry experiencing layoffs in 2022 and using that to inform messaging, staying up to date on the latest hiring trends in your industry will help you do the same.
If you're not leveraging technology that gives you visibility on competitor and talent market trends, a great resource is simply searching online for your industry's latest TA trends.
You'll likely find research reports and surveys that show the state of hiring for your industry, along with an abundance of articles that do the same.
If you combine that information with your experiences and conversations with colleagues, you'll have a well-rounded understanding of the state of your industry and its potential impacts on talent.
All of that information is potentially valuable in how you establish yourself as knowledgeable, inform your messaging to talent, and be an informative resource to them among other benefits.

Competitor Research
Like a concerned loved one or a professional tag player, you're not the only one reaching out.
Your candidates and colleagues have probably received outreach from your competitors.
Since you can't stop competitors from reaching out to people, you should instead try to understand what their outreach looks like.
How have they built their messaging on social media, on their career site, and in outreach (if your employees have them)?
What language choices are they using?
What do their tone and personality feel like? Is it warm and inviting? Is it straightforward and corporate?
Are people receptive to this messaging based on engagement?
Another area to examine competitors is their language for similar job openings to your organization.
Are they highlighting certain aspects of the job different from your organization? If so, why are they doing it that way?
How does the tone of their job description differ from your job description?
What information are they including about their organization?
Keeping competitors in mind will ensure that you know how others are messaging, and most importantly, how you can do it even better.
The Strengths of Your Company
Every company has at least one differentiator or general strength (otherwise, they probably wouldn't be in business).
While it's important to conduct external research, it's also important to look within your organization and identify the traits that separate you within the industry.
Is it your culture? Is it work/life balance? Are the benefits exceptional?
Whatever it is, this will be a great guiding point for what you can message to talent as to why they should work for your organization.
Researching your roles
In addition to having a grasp of your industry, how well do you know the roles you're messaging for?
Have you spoken to your team about the requirements of the role?
Do you know what motivates these professionals?
Do you know what skills are valuable in their profession?
Do you know the kinds of opportunities they're looking for?

All of these questions can be assessed through conversations with other recruiters, industry experts, employees and, most importantly, candidates themselves.
With a comprehensive understanding of your roles, you'll have all the info needed to answer questions, give credible answers, and craft engagement that resonates with your audience.

From Understanding to Successfully Engaging
By knowing the market, understanding your company, and researching your roles, you're on the right path to having all the info necessary to successfully engage with talent.
Interested in more engagement insights? Hear from our hireEZ recruiters on becoming an outbound recruiting engagement expert.
newsletter
Subscribe for our daily news
Please use a valid work email.
By filling out this form you agree to hireEZ's Privacy Policy and consent to receive communications from hireEZ.
newsletter
Subscribe for our daily news
Please use a valid work email.
By filling out this form you agree to hireEZ's Privacy Policy and consent to receive communications from hireEZ.
Stay Up-to-Date on Future Talent Acquisition Events
Please use a valid work email.
By filling out this form you agree to hireEZ's Privacy Policy and consent to receive communications from hireEZ.
3:03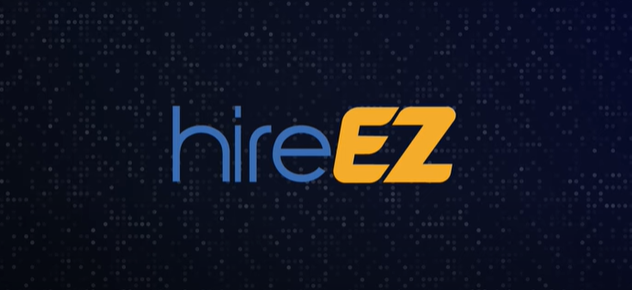 hireEZ - Outbound Recruiting Made Easy!
4:51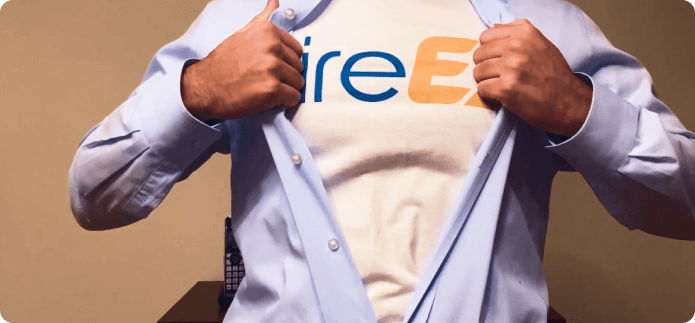 A Hiring Superhero Rebrand Made EZ