Hi, there!
You can use this audio player to convert website page content into human-like speech.
1.0X
If there's one way to throw a wet blanket over effective networking in 2020, it's not being able to find your audience…or more so, not being able to find their email address.
Let's take a moment to observe ourselves and how we communicate, especially in a professional setting. Regardless of how large of an influence social media has on us, emails remain as one of the most foolproof methods to send over targeted messages in a reputable and personal way.
Today, we're going back to the basics of recruitment – a little while past the boom of newspaper classifieds sections for job posts. We're moving beyond searching through phone books, going on a treasure hunt of websites and social media profiles, and blindly putting names together to form a 'lucky guess' email address.
We're diving into the modern art of contact-finding. With hireEZ AI Sourcing,finding ways to contact your best candidates would only take a matter of seconds. Here are 5 reasons why you should pick hireEZ as your tool to find emails (and more)!
Find More Than One Email Address For Your Sourced Candidates
We're all members of a digital environment that is heavily saturated with information. Work emails, newsletters, webinar and event registrations, promotions, news, and updates – the list goes on. And many of us have these delivered right to our inbox. Cutting through that noise means giving recruiters multiple avenues to get their emails read.
Here's what hireEZ can do: find all the email addresses used by the candidates you want to reach.
Our AI engine does the heavy lifting in searching across the open web to deliver you candidate profiles equipped with both their
work
and
personal
email addresses. This data is pulled from publicly available profiles, and are readily available for you in your search results on hireEZ. All you need to do on your end is start a sourcing project on hireEZ and put in those keywords and criterias to start finding best-fit talents for your roles.
So They're Not Answering Your Email….Find Their Social Media Profiles and Phone Numbers
OK, you've found two personal emails and one work email to reach out with. You've sent those emails out through hireEZ's Engagement tab, but you've noticed that your messages have either been left on read or haven't been opened yet.
It's time to get a little bit bolder with your approach because you really, REALLY, want this candidate to hear all the cool things you can offer with this role. What should you do? Luckily for you, hireEZ doesn't just search the open web for available email addresses. We also equip your candidate profiles with social media profiles and phone numbers.
You can do two things with this information on hand and on demand:
Take a trip through their social media and professional networking profiles that we pull from sites like LinkedIn, Twitter, Facebook, AngelList, GitHub, Stack Overflow, and other industry-specific platforms for healthcare, creative professionals, and more. Reach out to them there for a quick introduction before sending them another follow-up email.

Your candidates' social network profiles give you a good indicator of their professional interests, which you can tie into the role you wish to talk to them about. Use this information to craft a personalized email that speaks directly to their career and personal goals. With this two-step social media engagement strategy, you will have a better chance of grabbing their attention.
Pick up the phone and give those candidates a call! hireEZ candidate profiles are also equipped with phone numbers. If you have a potential talent so perfect for your role you can't spend any more time waiting, hireEZ gives you everything you need to act fast and speak directly to them. Although we're in an age where reaching out to candidates through digital means is the most common method, more traditional means of contact are sometimes necessary to draw more attention to the opportunity you have on hand. If cold calling sounds a little too daunting, you can 'warm it up' with more active engagement and information-sharing through social media or a prior email.
Update Email Addresses For Existing Contacts In Your Database
hireEZ's AI capabilities give you back time in your day by completing newly sourced candidate profiles with their most recent contact information. Here's the best part: it can do just the same with old candidate profiles sitting in your talent database.
If you're looking with defeat at those hundreds or thousands of candidate profiles in your ATS, don't worry – you don't have to go on a witch hunt for the new work email of that one person you interviewed three years ago. Simply push these profiles into hireEZ, and our AI engine will treat these candidates as newly sourced talents to gather information on for profile enrichment.A good email-finding tool helps you keep all your talent records updated, no matter where these talents are coming in from or how old your existing records are. hireEZ's AI gives you that solution with the click of a button.
More Ways Than One – Have You Tried Our Chrome Extension?
Perhaps you come across the best candidates as you browse networking sites or interact with industry posts on LinkedIn. Good news for you, starting a sourcing project on hireEZ's web platform isn't the only way for you to find a candidate's contact information. In the case that you stumbled upon a really good LinkedIn profile, and you want nothing more than to get even more contact information on this person – the hireEZ Chrome Extension will be your way to go.
The extension is available for hireEZ customers in the Chrome store. When you're on a LinkedIn profile, click on the hireEZ extension button next to your search bar and it will analyze the profile to pull quick bites of information, including email addresses, phone numbers and other social media links attributed to that candidate. (Another quick note: You'll also be able to view their skills, availability and average market value!)
From here, you can choose to add the candidate directly into a hireEZ project for next steps.
Finally, Tie Up All Your Engagement Efforts In Your ATS or CRM
If your organization's ATS and CRM are your primary means of consolidating and managing the progress of your candidate relationships, then you're in for a treat. hireEZ takes care of your candidate engagement in completion – from the time you start a sourcing project to find their contact information, segmenting candidates that you want to reach out to, building out single and sequence email templates, and finally pushing these candidates to your company's database for comprehensive tracking and the syncing of notes and tags.
Recruiters typically have to deal with tons of candidates pouring in from different channels, like job boards, virtual and physical job fairs, employee referrals, passive sourcing, or stray resume files received from job seekers along the way. We know how overwhelming (and ineffective) it can be to manage these candidate relationships if they're fragmented across different platforms in your recruiting tech stack.
With hireEZ, recruiters no longer have to worry about lost or inaccurate candidate information and engagement tracking. By removing the hassle manually updating, importing, and exporting information from different groups of candidates, hiring teams are presented with a more navigable set of data to drive candidate conversation forward.
newsletter
Subscribe for our daily news
Please use a valid work email.
By filling out this form you agree to hireEZ's Privacy Policy and consent to receive communications from hireEZ.
newsletter
Subscribe for our daily news
Please use a valid work email.
By filling out this form you agree to hireEZ's Privacy Policy and consent to receive communications from hireEZ.
Stay Up-to-Date on Future Talent Acquisition Events
Please use a valid work email.
By filling out this form you agree to hireEZ's Privacy Policy and consent to receive communications from hireEZ.
3:03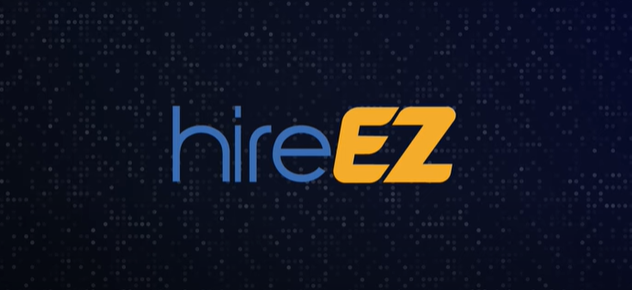 hireEZ - Outbound Recruiting Made Easy!
4:51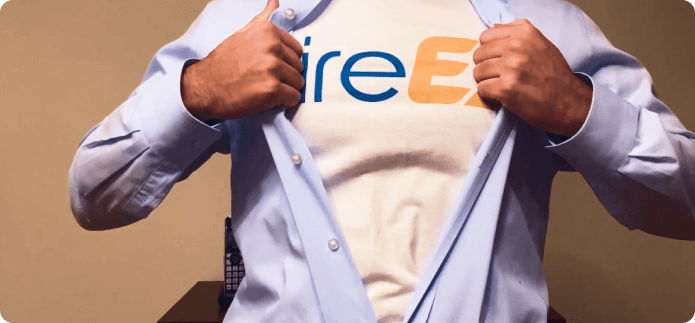 A Hiring Superhero Rebrand Made EZ