hireEZ is the Intelligent, End-to-End Outbound Recruiting Platform.
At hireEZ, our mission is to make outbound recruiting easy. We're dedicated to helping recruiters proactively bring jobs to people and give them the recruiter-centric platform they need to succeed. We're constantly helping organizations achieve their business goals.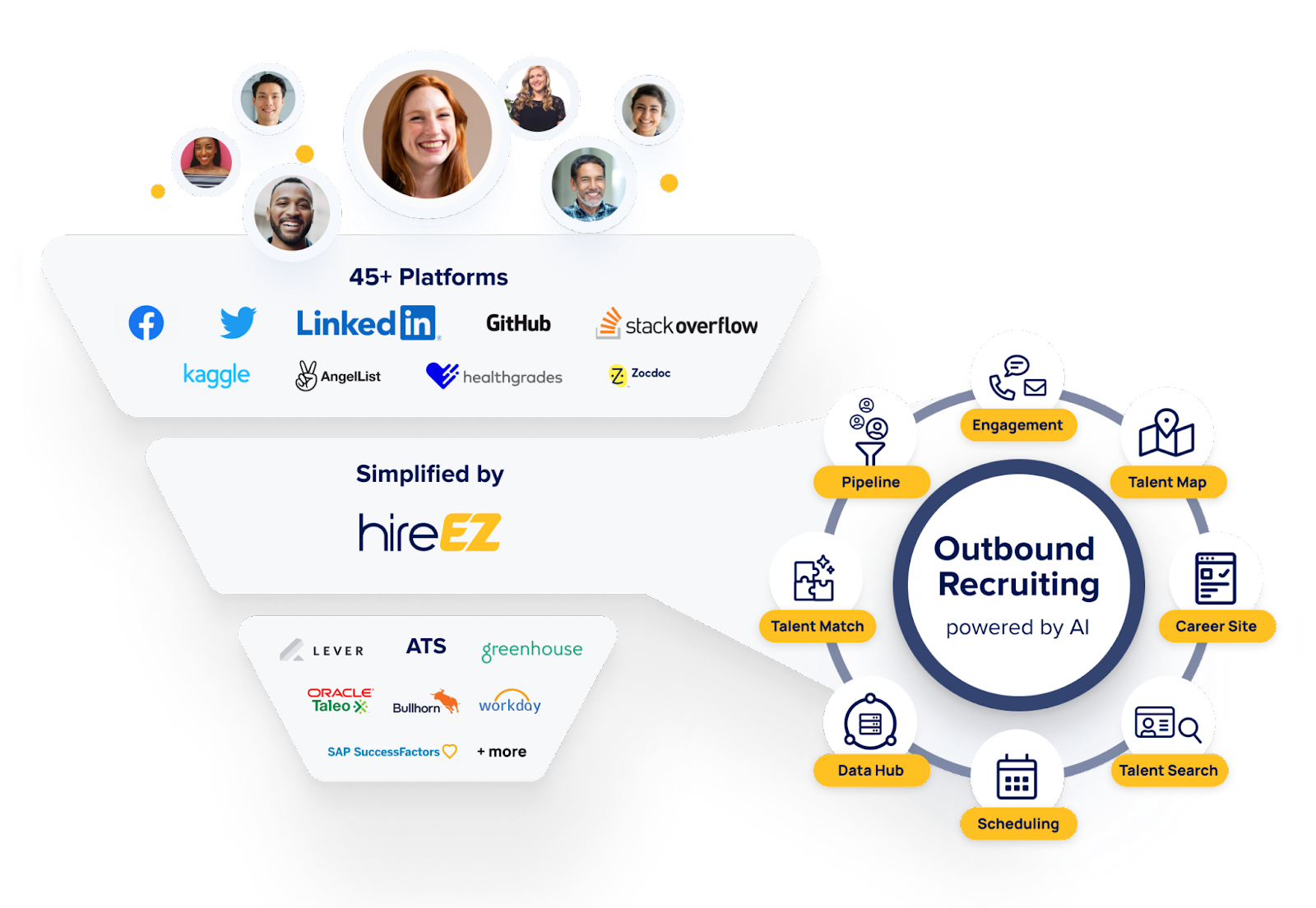 At hireEZ, we're leveraging the world's most advanced AI technology to empower companies to discover and engage the right talent at the right time. Teams are able to integrate with their tech stack, source across 800M+ profiles, engage with personalized campaigns, and rediscover lost profiles in your ATS all in one place.
hireEZ was founded by two ambitious entrepreneurs, Steven Jiang and Xinwen Zhang, who realized the pain points and regular inefficiencies of the recruiting process while working at Samsung.
Seeing a sizable gap in the market for recruitment technology, Steven and Xinwen set to close it. While building the technology that powers hireEZ, they opened a small recruiting agency. For six months, they sourced and recruited candidates, worked with hiring managers and managed tight deadlines.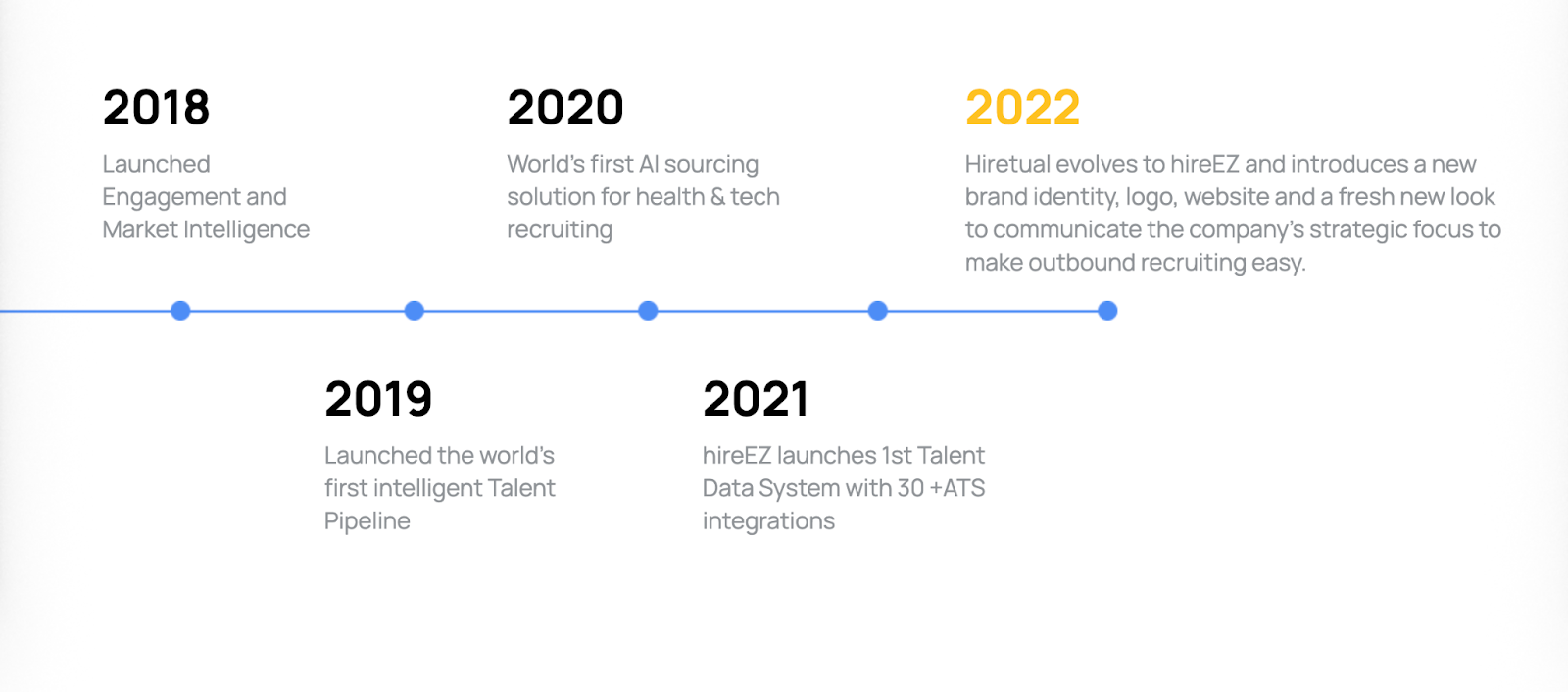 Establishing a close relationship and building a community with recruiters and sourcers is the lifeblood of hireEZ's products. Our strong relationship with our friends in the recruiting space and commitment to partner with our customers in reaching their goals sets hireEZ apart.
We cover every industry and every business size, so recruiters everywhere can spend less time finding top talent. From the one-person powerhouse recruiter in high-growth businesses to the large enterprise outbound recruiting teams, we're here to make sure you have every feature you need.
We help companies…
What can you expect from hireEZ?
At hireEZ, we have three main values.
⭐️ Commit to Deliver the Best
We work hard to hear our customers share their joy, progress, and stories of success with us – this is what drives hireEZ each and every day.
⭐️ Customers First
Our goal? It's simple. It's making sure that recruiters and talent acquisition teams reach theirs.
⭐️ Help Recruiters Be Strategic Business Partners
We believe that every recruiter drives organizational growth when working together with stakeholders to build better teams . hireEZ supports recruiters by letting them focus on people and not manual systemic errors or tedious administrative tasks.
We stick to these values so we can be a reliable sourcing and hiring solution. We want to have partners like you to not only drive industry innovation but also guide our role as a resource to this community. Any feedback or suggestions concerning hireEZ are extremely valuable to us so we can improve our services.
Intelligently search across 800M+ diverse candidate profiles and identify hiring trends in the market for data-backed hiring plans that align with business objectives and goals

Streamline engagement with automated scheduling and email campaigns and collaborate with team members to align communication and accelerate hiring
Supercharge your HR tech ecosystem and rediscover talent that already exists in your Applicant Tracking System with the latest enriched data
At the end of the day, we provide:
📈 More candidates
📈 More responses
📈 More interviews
📈 More hires
Want a preview of how well we integrate with your tech stack? Download our hireEZ Chrome Extension, which includes features like our Gmail Assistant, Similar Candidates, Contact Finder, and more.
If you're not a customer and would like to learn more about our extensive features, check out our pricing plan or contact our sales team today.
newsletter
Subscribe for our daily news
Please use a valid work email.
By filling out this form you agree to hireEZ's Privacy Policy and consent to receive communications from hireEZ.
newsletter
Subscribe for our daily news
Please use a valid work email.
By filling out this form you agree to hireEZ's Privacy Policy and consent to receive communications from hireEZ.
Stay Up-to-Date on Future Talent Acquisition Events
Please use a valid work email.
By filling out this form you agree to hireEZ's Privacy Policy and consent to receive communications from hireEZ.
3:03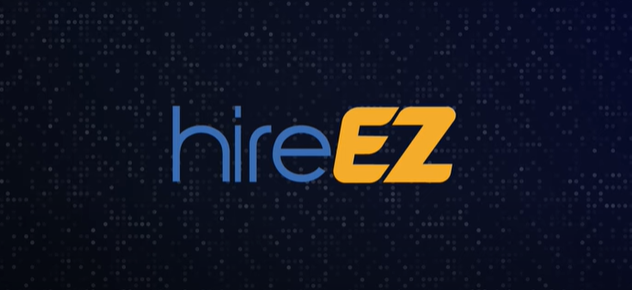 hireEZ - Outbound Recruiting Made Easy!
4:51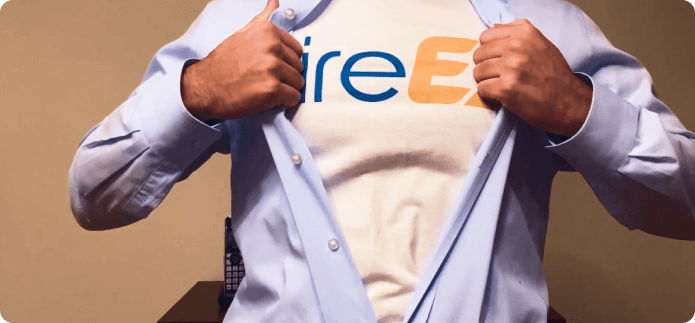 A Hiring Superhero Rebrand Made EZ