Published 05 October 2023
How WilsonHCG's Outbound Recruiting Strategy Tripled Candidate Response Rates and Reduced Tool Spend
WilsonHCG's Outbound Recruiting Strategy tripled candidates' response rates and reduce tool spending with hireEZ. Find out how hireEZ helps. Read on.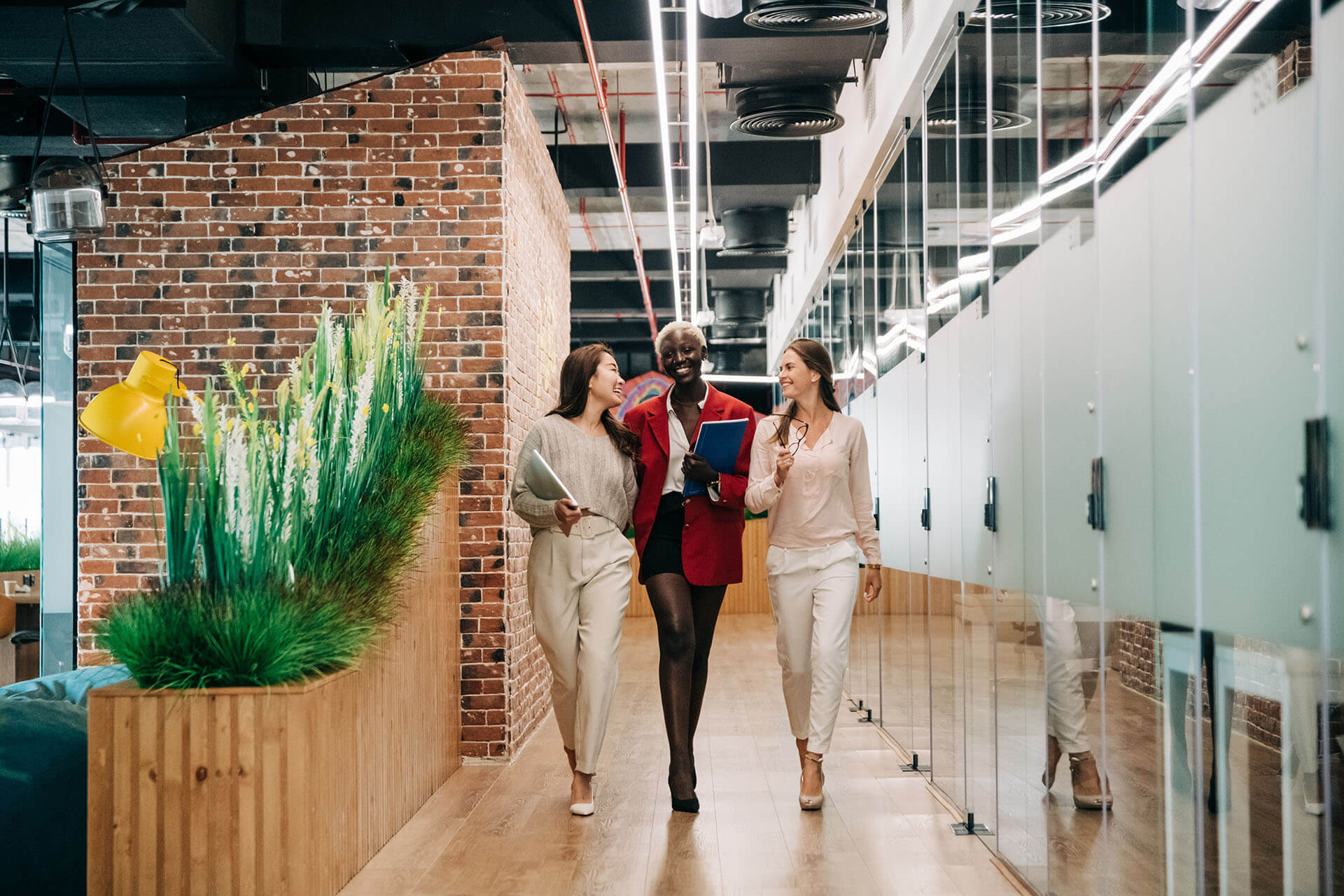 6 min read
Outbound Recruiting Highlights in 2022
More than 0 million candidates qualified through hireEZ
Over 0 candidates contacted through hireEZ
0x higher candidate response rates with sequence emails compared to single email

Global skills shortages and ever-changing candidate expectations have led to one of the most competitive labor markets in history and talent acquisition is more challenging than it's ever been.
"Recruiters have consistently seen their requisition loads increase over time as companies tend to want to do more with less."
Greg McKeown, Senior Director of Innovation and Customer Success at WilsonHCG, perfectly illustrated the current reality for talent acquisition teams everywhere.
To overcome these challenges and help their client partners do more with less, WilsonHCG partnered with hireEZ to help reduce some of the administrative burdens in the early stages of the recruitment funnel to allow its team of sourcing specialists and recruiters to operate more efficiently.
Greg said, "The time savings mean our recruiters can spend more time and attention on each position rather than sifting through unwanted candidates and inefficient modes of communication – and they don't need to leave the hireEZ platform [to do so]."
An AI-Powered, Recruiter-Centric Outbound Recruiting Approach
Today, hundreds across WilsonHCG's delivery division leverage hireEZ's AI-powered, end-to-end Outbound Recruiting Platform to meet their clients' needs spanning talent acquisition, consulting and market research.
While WilsonHCG's recruiters are the primary users of hireEZ's outbound recruiting platform, other team members also leverage the tech including research analysts, consultants, and recruitment operations managers.
With an extensive global reach that spans 65 countries and six continents, WilsonHCG helps some of the world's most admired brands build comprehensive talent acquisition functions across multiple industries, including:
Healthcare

Engineering

Technology

Banking, Finance, Insurance and Securities (BFIS)

Manufacturing

Sales

Life Sciences

Fast-Moving Consumer Goods (FMCG)

Professional Services and Consulting

Supply Chain and Logistics

Energy and Utilities

Legal Services

Retail
To support hiring for these roles, WilsonHCG's delivery team leverages hireEZ across the top-of-the-funnel from talent market research to engaging talent. At a high level, Greg explained: "Preceding most searches, we utilize EZ Insights data to provide some market research. Once candidates are sourced, we utilize both single message and sequence messaging features."
WilsonHCG leveraged hireEZ to
Triple candidate response rates with email campaigns

Strengthen its market research effectiveness

Reduce tool spend
Increasing Recruitment Engagement Efficiency
When requisition loads increase for recruiters, efficiency becomes critical for delivering timely results. Manual and administrative tasks can slow team performance.
To help maintain efficiency, WilsonHCG enlisted hireEZ's AI-powered, end-to-end outbound recruiting solution. Greg explained: "The ability to source and communicate with candidates in one platform has allowed us to find talent at scale in an efficient manner."
He further emphasized the significant impact leveraging hireEZ's email sequence building has had on boosting candidate response performance. "We showed the breakdown of reply rates for a single email versus a sequence on hireEZ which garnered a lot of discussion in our team. The reply rate for a single email is 2% while the reply rate for sequence emails is 12%. That's a huge difference when you consider the volume and scale. And that's a huge opportunity for us to gain more efficiencies over time."
With hireEZ's latest GPT-powered functionality, Greg said he's excited for the team at WilsonHCG to benefit from the update.
Stronger Talent Market Analytics
A critical component of any successful recruitment strategy is real-time data to inform search and engagement for open roles.
Greg explained, "When we kick off new positions with our clients, we always put together a recruitment strategy plan. Our recruiters use data from EZ Insights within their market research."
EZ Insights provides data from over 46 open web platforms in two larger areas:
Company insights for competitive research and analysis

Candidate insights for talent market research
As a result, talent acquisition leaders, recruiters and company executives are empowered to develop and execute on data-driven insights that:
position their organization competitively

support their plans for growth

create a seamless recruiter experience
"We present market research from EZ Insights, in tandem with our own market intelligence, to our clients. This helps to give our global client partners a competitive information advantage. With hireEZ, we can go to consulting engagements and have confidence in what we present."
Reducing Tool Spend
WilsonHCG's innovation and customer success team continuously reviews its talent acquisition tech stack to ensure it provides excellence (both for itself and its client partners).
With so much technology available to choose from, Greg explained, "it can be easy to overwhelm recruiters with disjointed tools that sometimes never get used. But hireEZ's end-to-end platform has helped to simplify our tech stack and reduce the need for several other tools."
He added, "Our decision to incorporate hireEZ into our tech stack also meant we could make cost savings as we reduced the number of platforms in our tech stack."
Exceptional Platform Adoption and Human-Centric Team Training
It's no secret that a powerful platform is nothing without its users making the most of it. With any new platform, there's a learning curve and dedication needed to ensure the technology is adopted by the people who need it most.
WilsonHCG overcame that learning curve and dedicated the time to educating its teams on using the platform with help from hireEZ's Customer Success and Education teams.
Greg said adoption levels among most of WilsonHCG's users has been strong. And he said the monthly training sessions provided by hireEZ, especially those tailored for specific verticals, have been a huge value add.
Greg added, "From a training perspective, the hireEZ team has been great. Any questions our team has about the platform are usually answered within hours, rather than days like with other platforms."
A Strong Partnership For Years to Come
hireEZ is inspired by the work that the WilsonHCG team has done over the past few years. WilsonHCG has been a model example of how recruitment teams can do more with less given the right technology, support, and strategies.
About WilsonHCG x hireEZ
WilsonHCG is an award-winning, global leader in total talent solutions. Operating as a strategic partner, it helps some of the world's most admired brands build comprehensive talent functions. With a global presence spanning more than 65 countries and six continents, WilsonHCG provides a full suite of configurable talent services including recruitment process outsourcing (RPO), executive search, contingent talent solutions and talent consulting.
hireEZ is the AI-powered, end-to-end Outbound Recruiting Platform with access to 800M+ candidates from 45+ open web platforms, market insights to build strategic recruiting campaigns and candidate engagement capabilities to make outbound recruiting easy. With hireEZ, you can execute a strategically scalable approach to build your workforce of the future.
Learn more about WilsonHCG and hireEZ today.
CONTACT SALES