Back to Content
"Most companies only think about DE&I through the lens of talent acquisition. That's just the beginning."
JANUARY 25, 2022 3 min read
Hi, there!
You can use this audio player to convert website page content into human-like speech.
1.0X
Strategies for Building Inspired Teams
Daniel Oppong is passionate about connecting the right people with the right experiences and empowering voices who may not reflect the majority at work.
In this interview we talked to Daniel, the founder of OhanaHealth and The Courage Collective, about broadening the view of DE&I in the workplace and creating space for radical empathy.
Q: What has your professional journey been like?



After graduating from Gonzaga University, I started working as the Director of Talent at Jumpstart Foundry, a Nashville-based seed-stage healthcare innovation fund.
While at Jumpstart, I saw an unmet need – so many healthcare-focused organizations needed help finding the right talent. So in 2017, I founded OhanaHealth, which connects early career candidates who are passionate about moving healthcare innovation forward with high-growth startups.
Following that, I worked at Limeade, an organization dedicated to supporting employee well-being.
Q: What prompted your decision to start The Courage Collective?
2020 was a turning point for me like many others. I didn't want to just sit on the sidelines while I saw an opportunity to have more conversations about diversity and inclusion everywhere – especially in the workplace.
That's why I founded The Courage Collective, which offers diversity, equity and inclusion consulting and training for the workplace. With this company, I aim to help organizations design inclusive strategies and create an intentional space for important conversations.
Last year I realized that if I'm just waiting for this type of change to be led by people who don't experiential understand what it means to be part of an underrepresented group, I'm going to be waiting a really long time. It was a galvanizing moment for me. It made me consider the change that I want to see and how I can influence the conversation. So, The Courage Collective was born out of that moment.
It also started as a result of things that I wasn't seeing around me. For example, I wasn't experiencing conversations that centered around courage and empathy. Most things that I saw were very reactive or performative and not really humanized in a way that I wanted. I wanted to create something that challenged both individuals and organizations to evolve and do better.
Most companies just think of DE&I through the lens of talent acquisition or training and development. That falls short. Our point of view is that it's much more robust than that so we use the employee journey lens.
Q: What do you mean by the employee journey?
So before you start working at a company, while you work at a company and after you leave – the employee journey defines that entire experience. There are aspects of diversity, equity and inclusion that are relevant to each and every one of those touchpoints. Our goal is to help organizations take all of those things into consideration while also being intentional about how they are recruiting and managing teams.
Q: How does a typical engagement with your company work?
Because we started the company during the pandemic, I personally think that it was advantageous for us because that year was kind of a reckoning moment and we were all distributed. Because we were all virtual, it gave us the opportunity to work with individuals and companies from all over the country.
So essentially, we meet with a company's DE&I committee, human resources team and members of their senior leadership and walk them through facilitated consulting and learning sessions.
The output of that is a DE&I strategy that looks at the employee journey and says, hey, here is what you are doing well, here are the areas of improvement and here are the prioritized next steps to take in the near-term and in the long-term.
Q: As a result of your engagements, what are some of the common themes that you've seen?
I've seen that many companies address their DE&I objectives only by hiring from underrepresented groups or by doing an unconscious bias training. And for me, that's incredibly short-sighted and limited.
You also need to think about the employee experience when they join your company. What is that going to be like? Are the policies, procedures and systems in place to set them up for success? We talk to our clients about how they can empower the voices of people who may not reflect the majority in that environment.
In 2022, we're launching a new brand called Boundless that is largely focused on creating access for Black and Brown individuals in marketing, consulting and tech.
I'm excited about what we've done at The Courage Collective and I'm thankful to work with such an incredible team.
But this is really just the start of what I hope to accomplish during my career. I want to help introduce lasting and positive change by humanizing the DE&I conversation and create meaningful and transformational experiences at work.
newsletter
Subscribe for our daily news
Please use a valid work email.
By filling out this form you agree to hireEZ's Privacy Policy and consent to receive communications from hireEZ.
newsletter
Subscribe for our daily news
Please use a valid work email.
By filling out this form you agree to hireEZ's Privacy Policy and consent to receive communications from hireEZ.
Stay Up-to-Date on Future Talent Acquisition Events
Please use a valid work email.
By filling out this form you agree to hireEZ's Privacy Policy and consent to receive communications from hireEZ.
3:03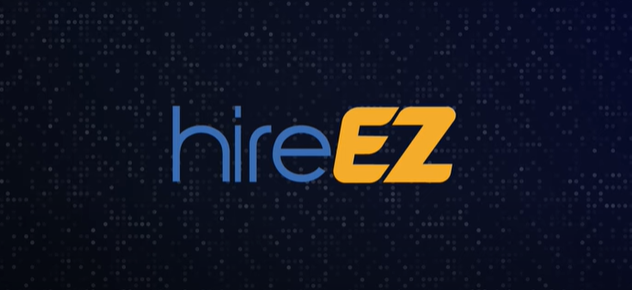 hireEZ - Outbound Recruiting Made Easy!
4:51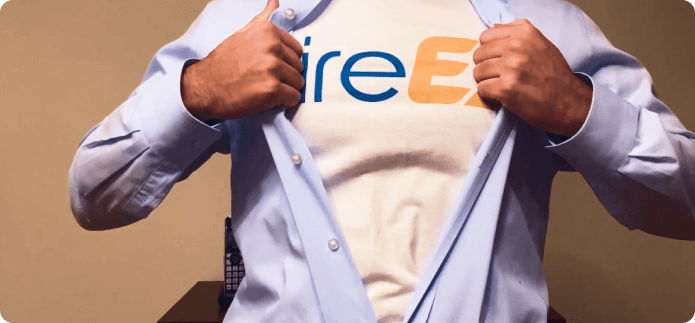 A Hiring Superhero Rebrand Made EZ