Hi, there!
You can use this audio player to convert website page content into human-like speech.
1.0X

With the rise in social networking, digital professional platforms, and AI-driven resume parsing, we're seeing a dramatic transformation in the usual definition of a resume.
As a technical sourcer working in an extremely niche field, most of my candidates are passive or non-job seekers. In some cases, we rarely have candidates that apply to requisitions, proving the fact that there are three times more passive job seekers than active job seekers. Asking these passive candidates for refined resumes or a lengthy job application process causes a huge loss in their interest for an opportunity. In fact, 60% of job seekers say they would drop an opportunity if the job application process looks too lengthy.
Over 70% of young talents today found their last role through social media recruiting. Despite all of this, decision-makers continue to stress the need for a traditional resume when deciding whether to interview a candidate.
In this blog, I identify the ways that we can reduce candidate drop off by reinventing the traditional resumes and job application process.
Resume Parsing
It is recommended that ATS systems have a way for resumes or digital resumes to be parsed into the system via hyperlinks or simply attaching the file. This would replace the need for candidates to manually fill in "work experience" sections in an application.
This effort can be taken even further with API and automation so that ATS systems can automatically update candidate profiles in real-time. Utilization of these modern techniques can help create an application process that is simple, quick, and efficient.
In this article, Adam Godson, VP of global technology solutions at Cielo said, "Today's candidates are used to easy consumer-like experiences, so they will not tolerate long online job applications. Hourly hiring, in particular, is about speed and they will just leave."
In addition, look for an ATS that allows your talent acquisition team to help with some of the leg work. Resume parsing is a must. Allowing resumes and profiles to be parsed creates a much faster application process.
hireEZ's resume parsing abilities allows recruiters to compile and sort unstructured data from resumes with 90% accuracy.
Keep Applications Minimal
Minimalism is key in the future of talent acquisition. The best candidates know that their time is valuable and are much less likely to spend an intolerable amount of time on an application. Streamlining is key.
In this study by SHRM, it's found that removing 'nice-to-have' questions will be the most effective way to limit the number of screens candidates have to navigate in an application. The study also brings up the need for job applications to balance the convenience of recruiters to screen applicants with the most user-friendly model for applicants to submit an application.
Organizations must reevaluate their application requirements and determine candidate information they must absolutely know versus information that they would just simply like to know.
With good resume parsing technology and a straight-to-the-point application process, organizations will find themselves moving along the hiring workflow much more efficiently – without compromising candidate quality.
Social Media Resumes
One can only imagine that with the rise in social marketing, the formal resume is left far from a passive candidate's mind. Technology is constantly changing and employers are requiring employees to stay up-to-date on these new technologies.
With that, social media profiles are interactive, allowing for constant updates and revisions as well as serving the opportunity to interact and network.
The fine print or resume portion of your profile can almost become an afterthought to relationship building, personal branding, marketing strategies, and other opportunities at your disposal through social media.
Many job boards allow people to pull PDF copies of candidate profiles allowing for recruiters to provide a strong initial idea of the experience a candidate can bring to the table. There should be enough information to determine whether a candidate should be called for, at a minimum, an initial phone interview.
Of course, having an updated resume from candidates would be wonderful. However, hiring managers should definitely understand that the majority of the workforce do not always have updated resumes on hand. Thus, their professional social profiles, which are usually updated more frequently, would make a good initial qualifier to consider before proceeding to screening assessments or phone calls.
The Effectiveness of Digital Footprints
In the future, it would not be a surprise if we see databases of candidates through public digital footprints than a traditional resume.
Social branding and marketing are now essential to talent acquisition professionals, and this is why they are the true masters of social branding. In addition, it is vital for recruiters to have an established personal brand with their networks.
WorkItDaily conducted a survey of their readers and found that "70% of professionals stated they'd be more likely to apply for a job if they knew more about the recruiter." Even if a recruiter is only an acquaintance, these candidates have already established a sense of engagement through social media and are more comfortable reaching out to you when searching for new opportunities.
Recruiters need to understand that they are the sales executives for talent acquisition and as such must become well versed in new sales techniques to attract candidates and develop new sourcing techniques. The traditional resume is far from becoming obsolete. However, instead of utilizing the resume as a means of scoring an initial interview, view it as the final piece of the puzzle needed to get offers out to candidates.
There is no longer an expectation of a brief one-page summary, now often dubbed a "traditional" resume. Job seekers today are finding the need to utilize social branding on digital platforms to market themselves among professional peers for career opportunities.
newsletter
Subscribe for our daily news
Please use a valid work email.
By filling out this form you agree to hireEZ's Privacy Policy and consent to receive communications from hireEZ.
newsletter
Subscribe for our daily news
Please use a valid work email.
By filling out this form you agree to hireEZ's Privacy Policy and consent to receive communications from hireEZ.
Stay Up-to-Date on Future Talent Acquisition Events
Please use a valid work email.
By filling out this form you agree to hireEZ's Privacy Policy and consent to receive communications from hireEZ.
3:03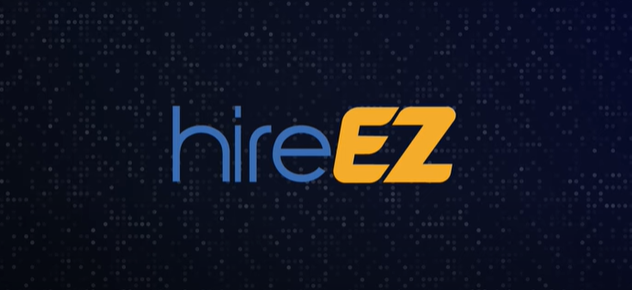 hireEZ - Outbound Recruiting Made Easy!
4:51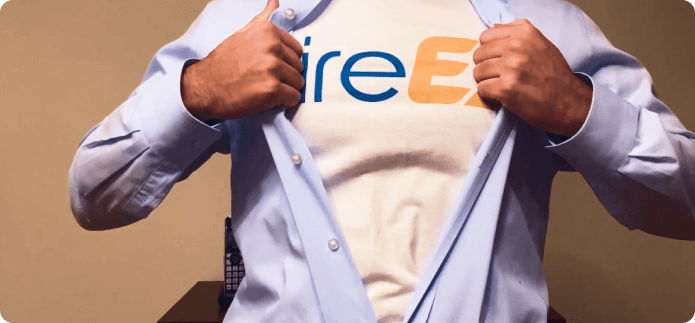 A Hiring Superhero Rebrand Made EZ