Back to Content
How Executives Are Leading Talent Acquisition Transformation in 2023
May 19, 2023 3 min read
There was one idea that almost every talent acquisition (TA leader spoke about at UNLEASH America 2023:
"Exponential change is going to characterize our lives moving forward."
While external circumstances (new technology, economic circumstances) are often the biggest drivers of change, TA leadership carries an even bigger role in driving change.
With so much influence over culture, mindset, technology adoption, strategy and budgets at organizations, their influence on the future of the world's biggest talent acquisition functions can not be overstated.
Here's how the world's foremost TA leaders are planning on driving change and transformation of TA.
Transforming Along with AI and Technology Advancements
With so many accessible innovations in technology and AI, there's no doubt that the world of work is changing.
Andrew Flowers, Labor Economist at Appcast, Inc., provided data around the influence of AI on jobs outside of tech, including retail, healthcare and more.
Founder of Aptitude Research, Madeline Laurano, explained that 63% of companies are planning to invest in AI as compared to 43% in 2020.
With AI influencing jobs beyond just tech, the uncertainty around AI replacing people continues to rise.
Despite these fears, Madeline explained that the demand for workers remains as high as ever with "the demand for work exceeding those available to work by 3,000,000."
Executive Chair at Socos Labs, Dr. Vivienne Ming, adds that "AI may be the most powerful tool humanity has ever created but it's just a tool… what matters is what we do with it."
In other words, executives are focused on the mindset that even though companies will embrace technology, workers will remain in control of how they use it to do their work even better.
Transforming the Mindset for Problem-Solving
With so much adversity in the past year alone, the primary reaction for many is to fix immediate issues.
Yet, executives are not as concerned about the current economic challenges and other short-term issues.
Joanna Clark, SVP Head of Talent Strategy and Transformation at Wells Fargo, explained "if you're building to solve 2023 problems, by the time you fix it it's too late. Instead, build to solve 2030 problems."
Melissa Thompson, Global Head of TA @ Ford, added a comment about the long–term role of transformation in TA that, "transformation is not just change, it's about a journey and a path you take."
In other words, setting goals and forecasting the future journey your organization hopes to take is a sound way to ensure the decisions and actions you take now will have a long-term benefit to your TA function and business.
Transforming the Approach to DE&I Through Belonging and Psychological Safety
For anyone in a position of power, it can be easy to overlook how it might impact the way others interact or voice how they feel around them.
Kristy Singletary, Global Head of L&D at Pfizer, broke down this exact concept when talking about how managers and above impact how vocal subordinates are with their own ideas.
She explained how this can be a major issue when creating belonging in the context of DE&I. In fact, she added that the feelings of social exclusion are experienced in the same part of the brain where physical pain is experienced.
With that in mind, creating a space where the impact of power over safety is mitigated is critical to fostering an environment where once hires are made everyone feels comfortable to be themselves and contribute at a high level.
Continuing To Transform Talent Acquisition
If the past year was any indication, we're set to see many changes across TA in the coming decade. However, the fear of those changes is definitely a lot less seeing how many brilliant leaders are sharing ideas and leading the way for that transformation.
We look forward to revisiting this piece in years to come to see how these transformations have evolved over time (and what we may need to add to the list).
newsletter
Subscribe for our daily news
Please use a valid work email.
By filling out this form you agree to hireEZ's Privacy Policy and consent to receive communications from hireEZ.
newsletter
Subscribe for our daily news
Please use a valid work email.
By filling out this form you agree to hireEZ's Privacy Policy and consent to receive communications from hireEZ.
Stay Up-to-Date on Future Talent Acquisition Events
Please use a valid work email.
By filling out this form you agree to hireEZ's Privacy Policy and consent to receive communications from hireEZ.
Continue Learning with Us
Discover the power of getting certified in Outbound Recruiting.
Explore Certifications
3:03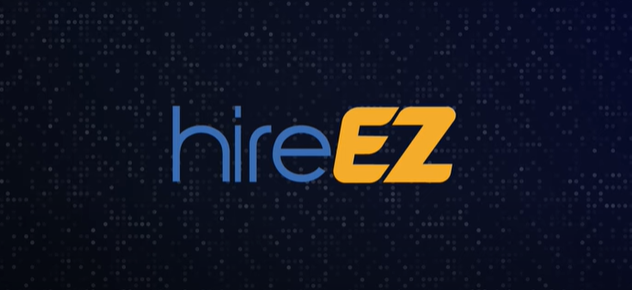 hireEZ - Outbound Recruiting Made Easy!
4:51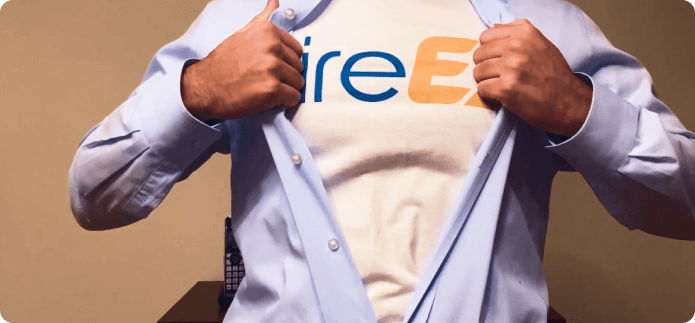 A Hiring Superhero Rebrand Made EZ