Back to Content
Surviving the Robot Invasion: 9 Guidelines for Navigating AI in Talent Acquisition
May 22, 2023 4 min read
Attention, talent acquisition humans!
It's safe to say that the AI revolution is upon us. From resume-scanning bots to AI-powered interviews, we're about to embark on a hilarious journey through the ups and downs of navigating AI in the world of recruitment. Buckle up and get ready to laugh your way through these 9 guidelines for surviving the "robot invasion" with your sanity intact!
The "Ctrl+C, Ctrl+V" Trick
This one you're likely familiar with, so we thought we'd start off here. For years, we've been looking for ways to make our jobs easier to do (including pasting more efficiently). When faced with a mountain of resumes to review, why not channel your inner tech guru and use the good old "Ctrl+C, Ctrl+V" trick? Just make sure you don't accidentally send an email with "I love cheese" pasted in the middle of a candidate's name.
Master the Art of Conversing with Chatbots
Chatbots are the new office buddies, always ready to lend a virtual hand. But remember, they're programmed to follow specific paths. So, if you ever find yourself in a hilarious loop of "I'm sorry, I didn't understand that," just go with it and feel a little relieved that moments like this serve as a reminder that AI can't replace you.
Rock the "AI Whisperer" Attire
When dealing with AI in recruitment, it's crucial to dress the part. Put on your finest lab coat, accessorize with a pocket protector, and become the AI Whisperer your office needs. In other words, learn about the technology your team is adopting and what else is out there! It'll make you better at your job and your colleagues will gaze in awe at your newfound tech prowess.
Unleash Your Inner AI Artist
AI-generated job descriptions can be a bit... robotic. So why not spice things up? Get creative and sprinkle some artistic flair into your job ads. Describe the role as "seeking a unicorn tamer with ninja-like spreadsheet skills and the ability to summon snacks at will." Trust us, the applications will (hopefully) flood in!
Surviving the Acronym Avalanche
ATS, NLP, ML, AI... It's an alphabet soup that threatens to drown even the most seasoned professional. Embrace the chaos and create your own recruitment-themed acronym bingo. Every time you encounter an unfamiliar term, shout "BINGO!" and treat yourself to a victory dance. You'll be an acronym pro in no time!
Dance Your Way Through the AI Tango
AI algorithms sometimes have a mind of their own when it comes to candidate selection. It's like dancing the tango, where you need to find the perfect balance. So, put on your dancing shoes, twirl around the office, and hope that the AI gods favor your rhythm. If they don't, iterate and make it better!
Crack the Code of AI Interview Questions
Preparing candidates for AI-powered interviews can be tricky. The secret? Decode the hidden meanings behind the questions. "If you were a vegetable, what type would you be?" actually means "We need a candidate who can handle being in a pickle." Use these questions as a guide so you can create questions that merge your brain and AI.
Remember: Humans Have the Final Say
No matter how advanced AI becomes, remember that humans are still the ultimate decision-makers. So, whenever an AI suggests hiring a robotic cat as your new office manager, exercise your veto power. Unless, of course, you're in dire need of a feline who's skilled at organizing staplers.
Celebrate the Quirks and Embrace the Chaos
AI in recruitment may have its quirks, glitches, and unexpected surprises, but that's what makes it all the more amusing. Celebrate the chaos, laugh at the absurdity, and remember that the human touch will always be essential in the world of talent acquisition. After all, a little laughter can make even the most robotic moments worthwhile!
There you have it, fellow talent acquisition professionals! As we navigate the AI revolution, let's not forget to keep our sense of humor intact. Embrace the quirks, dance with the algorithms, and remember that laughter is the best antidote to any AI-induced headache. So, go forth, conquer the AI landscape, and remember to always find joy in the hilarious moments that come along the way. Happy recruiting, and may the AI odds be ever in your favor!
newsletter
Subscribe for our daily news
Please use a valid work email.
By filling out this form you agree to hireEZ's Privacy Policy and consent to receive communications from hireEZ.
newsletter
Subscribe for our daily news
Please use a valid work email.
By filling out this form you agree to hireEZ's Privacy Policy and consent to receive communications from hireEZ.
Stay Up-to-Date on Future Talent Acquisition Events
Please use a valid work email.
By filling out this form you agree to hireEZ's Privacy Policy and consent to receive communications from hireEZ.
Continue Learning with Us
Discover the power of getting certified in Outbound Recruiting.
Explore Certifications
3:03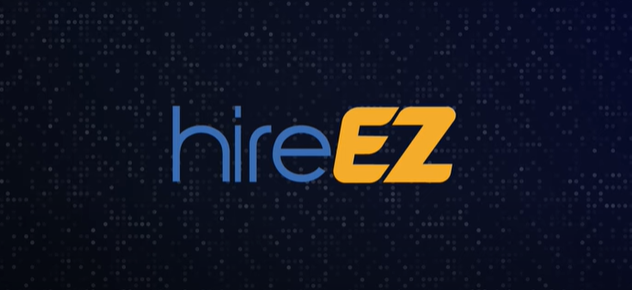 hireEZ - Outbound Recruiting Made Easy!
4:51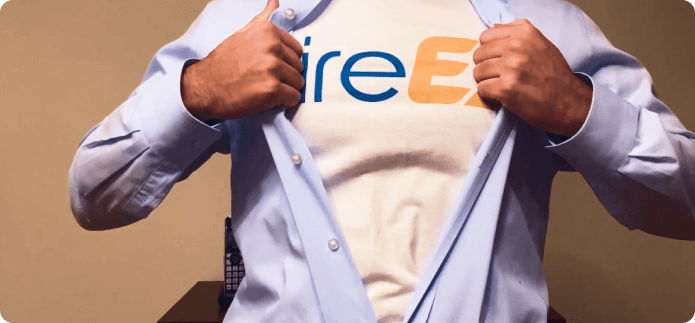 A Hiring Superhero Rebrand Made EZ