Coming out of the COVID-19 pandemic, there is going to be huge change in the job market in 2020 – including a lot of redundancies. Some may have been through redundancy before but we are seeing many who have not. This is going to create an emotional market. It's our responsibility as recruiters to effectively navigate and manage a more vulnerable and sensitive landscape.
One of the first things that came to mind when sitting down to write this blog is….are there any lessons from history that are relevant to what we are facing today? During my research, an article in the Harvard Business Review struck a chord with me, and the story went like this.
In the late 1940s, Hewlett-Packard (HP) was struggling the same way many other businesses were. At that time, the U.S. was about to close many of its military labs full of highly skilled engineers. HP saw this as an amazing opportunity but was asked this question: How, given that economic climate, could they afford to take on so many staff?
Their answer was this: How could they afford not to?
Later, when asked about the biggest contribution to their success, they said it was 'their willingness to invest in talent no matter the external economic climate.
Take A Targeted Approach To Finding The Best Talent
Although the job market will be filled with more talent than ever looking for jobs, finding the best for your business will still be difficult. And don't get me wrong, there are going to be some top people out there. But oftentimes, there will also be many who don't know the best way to market themselves. More candidates than ever will be trying to stand out in the job market, and as Talent Acquisition professionals, we should see that as a huge opportunity.

We also need to be careful to not fall into the trap of casting a net too wide. By that, I suggest going beyond just hoping for the best to come your way and sifting through hundreds or even thousands of applications. This can have some detrimental effects in so many ways. So why be

targeted

?
More Efficient Selection Process
When you are targeting the skills that are aligned with your organization, you reduce, and can sometimes eliminate, applicants that are not suited for the role or lack the skill set for future business goals. By taking a targeted approach, recruiters can do what recruiters love to do (interacting with people through interviews and other conversations) and not spend endless hours pouring over applications that are not relevant to the roles.
Interested in hearing more from Marc about managing an emotional market? Watch his episode of Coffee with hireEZ now!
Candidate Satisfaction and Managing Expectations
This can have a huge impact on an organization as well as the individual recruiter. When you are not targeted in finding talent, you can easily end up with too many applicants who do not get the level of service they deserve. Yes, some people out there will still copy and paste the same application for every role they apply for. But what we are starting to see more and more, especially in this extremely competitive job market, are candidates who put a lot of effort into every single application they submit.
Given a recruiter's limited bandwidth, we have to recognize that we can't help everyone. Without a strategic plan, it is easy to fall into the trap of not being able to manage all our candidate's expectations. Being more targeted will help to ensure high candidate satisfaction. Remember – even if a job seeker is not successful, they will become advocates if they have a good experience with you and your company. With emotions running high, we will see more comments across online platforms about their job application experience. So it is crucial that candidate experience is top-notch!

Tools like hireEZ AI Sourcing are a powerful example of how you can target very specific skills with AI technology, allowing recruiters to work more efficiently and manage more specific pools of talent for an open role.
The Right Approach Today Will Help Set Your Company Up For Tomorrow
Like HP back in the 1940s, companies are looking at who is releasing talent and if those talents will fit in with their mid and long term goals. While there will be immediate needs for some skill sets, we need to keep the long term goal at the forefront of our talent strategy. Both internal and agency recruiters must be more in touch with their clients than ever. While it may not be the right time for some organizations to hire right now, the closer you are with your stakeholders, the more you will be in tune with their future strategy. Having more hiring insights will set both sides up for future success.
Recruit For Emotional Intelligence
Emotional Intelligence will be more important now than it ever has been, and experts have suggested that this should be a top priority when recruiting in a job market through 2020 and beyond. We are predicting very different corporate structures will emerge as countries move out of lock down, and we are already seeing it take place in some.
A Much-Needed Extra Emphasis On Soft Skills
A LinkedIn 2020 Workplace Learning Report lists the top 5 soft skills as creativity, persuasion, collaboration, adaptability, and emotional intelligence, the last being the new skill on the block for 2020. These top skills suggest how you will work with others and bring ideas to the table. When we think about how the business world is shaping operationally, we will see more people working remotely so these skill sets will be even more important – especially with companies putting more trust into their employees to carry out their responsibilities independently.
Since emotional intelligence is new to this list of top 5 soft skills we need to know how to recruit for it and the best way to assess it. Face-to-face behavioral interviews and role-plays have been the norm for some time. Companies such as Telstra rolled out an entirely new framework for behavioral-based interviewing, even introducing a qualification system around 2012/13.
How should we assess this virtually?
This is all great but there is still a human bias that has some, if not a lot, of influence on the outcome of interviews. As we move closer to the new normal, we will also have to change the way we interview. Online channels such as Zoom and Teams have already been heavily utilized for corporate meetings during lockdowns, so how do we go about assessing emotional intelligence remotely and reducing human bias?
We use AI tools to detect EQ indicators. Hirevue, Humantic and Modern Hire are three tools that provide a platform for pre-recorded and live interviews. More specifically, AI uses object recognition to log candidate gestures, facial expressions, and changes in postures. These are then matched to a specific emotional profile. Tools such as these will not only allow recruiters to work faster but also allow hiring managers to identify candidates faster.
With the rise in AI technology in recruitment, many recruiters I have spoken to over the years feel threatened and wonder if their jobs will soon be on the chopping block. My answer is yes….but only if you don't embrace it!
In Summary
Writing this blog was in many ways emotional for me. Like so many of us, I was made redundant as we went into lockdown in New Zealand, so this is written from a personal situation. All of what I have said above is not entirely new to many, and a huge proportion of the recruitment population will already have some or all of these in their toolkit – but I wanted to highlight these key reminders that I found to be crucial for myself. What we need to be aware of is the changing job market around us and how we manage it. Be more targeted, test candidates for the top 5 soft skills, and embrace technology. If you do this you will be well on the way to managing an emotional job market and your personal brand.
Experience hireEZ's powerful AI sourcing in your targeted talent strategy. Speak to our team today!
newsletter
Subscribe for our daily news
Please use a valid work email.
By filling out this form you agree to hireEZ's Privacy Policy and consent to receive communications from hireEZ.
newsletter
Subscribe for our daily news
Please use a valid work email.
By filling out this form you agree to hireEZ's Privacy Policy and consent to receive communications from hireEZ.
Stay Up-to-Date on Future Talent Acquisition Events
Please use a valid work email.
By filling out this form you agree to hireEZ's Privacy Policy and consent to receive communications from hireEZ.
3:03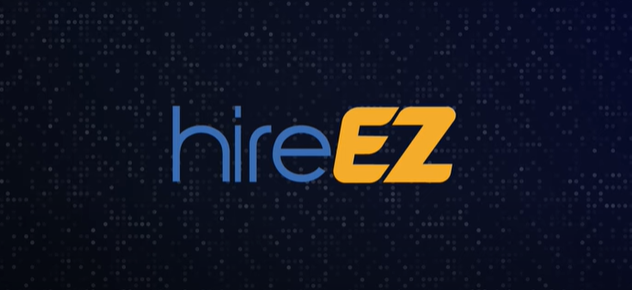 hireEZ - Outbound Recruiting Made Easy!
4:51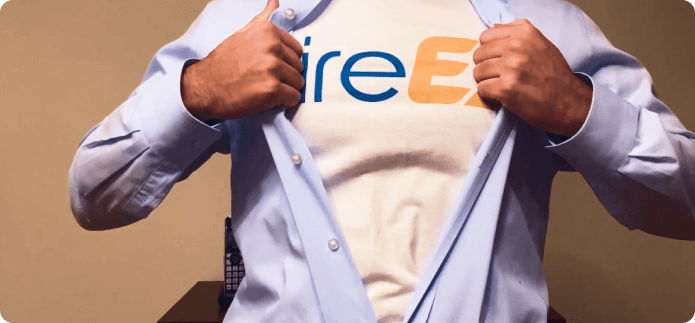 A Hiring Superhero Rebrand Made EZ