Hi, there!
You can use this audio player to convert website page content into human-like speech.
1.0X

When it comes to building technical teams – teams that include technical or highly skilled contributors – there tend to be a lot of lost productivity and a high opportunity cost. Technical recruiters in this new normal are going to have to do more than just source and screen through heaps of talented job seekers.
To really ensure that no efforts are gone to waste (especially during these challenging months), technical recruiting should also include a strategic and detailed process of building and understanding the candidate personas who will be a part of this team.
It is common for hiring managers to be very reactive about having an ideal team. There are different reasons for this including but not limited to the following:
Lack of planning ahead of time regarding headcounts

Lack of understanding on how fully-utilizable the hire would be

Failure to clearly define skills that are requisite for the hire

Not setting a deadline for when the hire should be made

Not being realistic with the budget versus what's being looked for

Not factoring for diversity
Due to many of the reasons above, a lot of time has been wasted, both on the part of the recruiters/hiring managers and the candidate.
And we all know time equals money. In this blog, I'll be walking through the approach on building technical teams the right way to save time, money….and to get real work done.
Before building a world-class team, it is important to ask why. Why is it important to have the best talent for whatever the product is?
For example, if your company wants to build a dating app, the question is – do you want to build an average dating app, or the best dating app on the planet?
If it's the latter, rather than just hiring a UI/UX designer, a mobile app frontend developer, and a backend developer, you may also need a product manager, a data engineer and scientist, and a social media marketing manager. You may even need a machine learning engineer as well. So the why can make all the difference when it comes to scoping out team needs.
If I want to spend no more than say $75K per year on a role, then it would be unrealistic to expect a full-stack developer in San Francisco that has 5+ years of experience and is proficient with AWS.
Such a person would likely expect something north of $100K. So in the example above, you may want to consider hiring remotely or out of the country, or being open to someone with less experience but a lot of promise. This strategy will help you target the right people and minimize wasted efforts.
Finding the right talent is an endeavor that can take
forever
if you let it. Consider finding the right talent like finding the right spouse – there isn't
just one
suitable partner in the whole planet for any one person, there are
multiple
, no matter how picky you think you are. In the same way, there are many of what you are looking for.
So it is important to set a timing goal for the team you are looking to build as this will help you in making sure you are looking in the right places and for the right people. You don't have to set an extensively long search for one perfect candidate.
With tools like hireEZ in the market, including detailed perimeters in your search would only take a few additional clicks. With AI pulling candidate information from the open web in a matter of seconds, sourcing for a substantial list of potential talent wouldn't have to take up much of your time.
Recruitment technology lets you be upfront about what you need without fearing time. Be direct with your goal, and understand that there are lots of candidates out there who can get your product to where it needs to be. For example, "I will aim to have hired a UI/UX designer in 2 weeks, and then in the next 6 weeks a frontend and backend developer."
Curious to learn how hireEZ expands your technical talent pool?
By filling out this form you agree to hireEZ's Privacy Policy and consent to receive communications from hireEZ.
Solidify your interview process
prior to posting

the job
It's amazing how many job reqs get posted before the interview steps are defined. Will there be a recruiter screen, a hiring manager screen, a technical screen, an onsite, two on sites, etc. and whatnot?

These are questions that need to be crystal clear before a role is posted especially because it will give a sense as to how long the whole interview process may take. It also signals to the candidate that the company's system is tight and organized.
Consider
diversity

from the

start

!
By now I hope this last point is needless to say. Plain and simple, diversity will add to your bottom line and reduce attrition. It is said, according to Kauffman Fellows, that diversity can boost a startup's valuation by more than 3x. That's not a small factor. So as you go about building your team, consider the male-female ratio (50-50 is good) and ensure that your pipeline is filled with candidates coming from diverse racial and ethnic backgrounds. In our world today, there is not a single excuse for leaving diversity and inclusion out of the equation.
It isn't difficult at all for hiring teams to find stellar talent who come from all backgrounds and walks of life. Read more about how Poshmark rolled out their new Diversity, Equity & Inclusion effort this year with hireEZ's help.
Moving forward
Building the right technical team is not easy per se, but it is something that can be down to a science if done well and with good thought. I am happy to give advice as needed on this endeavor as I know there can be a learning curve when it comes to this.

newsletter
Subscribe for our daily news
Please use a valid work email.
By filling out this form you agree to hireEZ's Privacy Policy and consent to receive communications from hireEZ.
newsletter
Subscribe for our daily news
Please use a valid work email.
By filling out this form you agree to hireEZ's Privacy Policy and consent to receive communications from hireEZ.
Stay Up-to-Date on Future Talent Acquisition Events
Please use a valid work email.
By filling out this form you agree to hireEZ's Privacy Policy and consent to receive communications from hireEZ.
3:03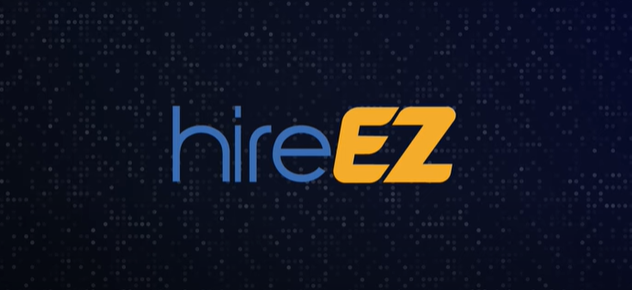 hireEZ - Outbound Recruiting Made Easy!
4:51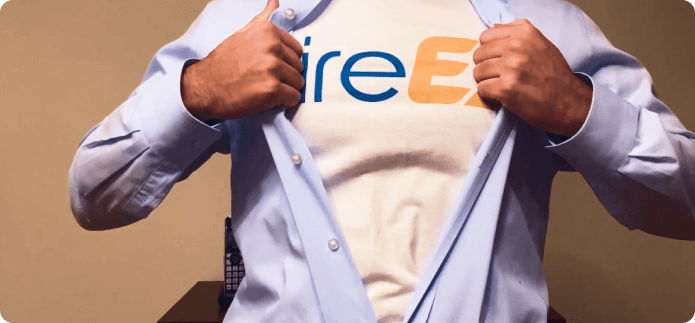 A Hiring Superhero Rebrand Made EZ