Back to Content
hireEZ Webinar Recap: Creating an Equitable Workplace for LGBTQIAA+ Talent
June 29, 2022 4 min read
Hi, there!
You can use this audio player to convert website page content into human-like speech.
1.0X
"I don't just want to say 'I want to create a more equitable workplace.' I want to actually do something, and I think that's what we are here to talk about."
– Kat Kibben, CEO and Founder of Three Ears Media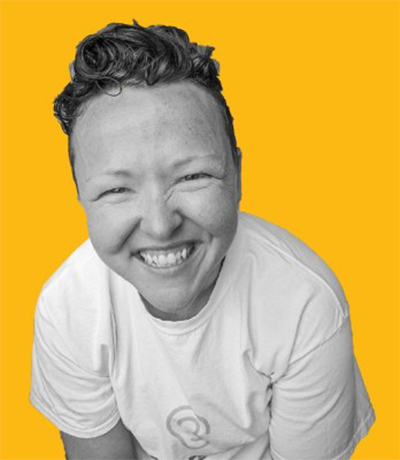 Kat Kibben (they/them): CEO and Founder of Three Ears Media with over 20 years of media and consulting expertise in talent acquisition.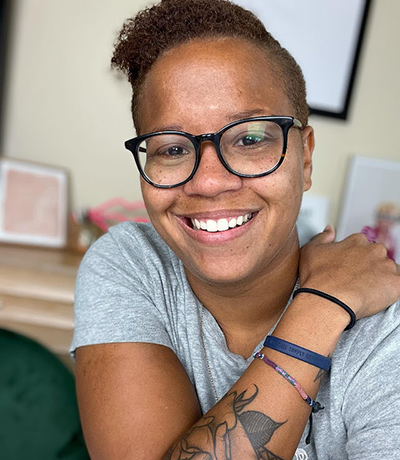 Reese Byrne (they/them): hireEZ's Event and Inclusion Coordinator with LGBTQ+ community-building and podcasting experience.
From heartbreaking experiences in the workplace to actionable insights for employers, they shared their stories and strategies with the hopes of inspiring others to take steps to build an equitable workplace.
Here's what they discussed:
Common Challenges LGBTQIAA+ Professionals Face in the Job Market
1. Becoming A "Checked Box"
In an effort to seem equitable and diverse, some companies may hire LGBTQIAA+ candidates for the sake of appearing diverse. With that in mind, Reese explained their concern of becoming a token hire when looking for roles.
Reese explains, "I came out as non-binary two years ago. I identify as trans and I'm black. Trying to find a role where the organization isn't looking at me to check off the boxes of being black and queer is a challenge. I want to be hired for the role itself."
Belonging is an invaluable aspect of creating an environment that's safe and welcoming for candidates and employees alike. Yet, some organizations may be completely unaware of how their practices or existing systems prevent everyone from feeling included.
Kat explains, "I once had this person be very interested in me [for a job], yet going on Facebook and seeing the very same person make an anti-gay donation… Immediately, I had to reassess because my whole life was on the line. We have to read so many subtle cues to save our lives."
3. The Difficulty of Communication
With so many unfortunate shared experiences between members of the LGBTQIAA+ community, Kat emphasized the need for underrepresented individuals to have someone to talk to.
4. Dealing with Systemic Roadblocks to Equality
When continuous injustice occurs, there are often systematic inequities that contribute to it. For Kat and Reese, these systemic roadblocks are ever-present for the LGBTQIAA+ community in the workplace.
Reese added an important point that changes need to be constant. They explain, "It's not going to work for people to try and make an impact within a month or so. That's not going to work, it takes time."
Strengthening Visibility and Inclusivity in the Workplace
"I want to go into a space where I feel included. Don't be the "corporate pride" where you just change your logo for a month. There are areas internally that need to change, like with the healthcare issue Kat mentioned."
– Reese Byrne
If organizations want to be intentional about supporting and achieving inclusivity in their workplace, Kat emphasized the need for education.
They explain, "There's not a baseline of education across many companies, so that needs to be the first step. Your workers need to know what a pronoun is and why it matters before you go and create a policy about it and have revised introduction… we gotta go back to basics."
Finding and hiring LGBTQIAA+ professionals
1. Addressing Subtle Cues During Messaging
With education remaining such an important (and often missing) piece in the workplace, use messaging as an opportunity to educate. One example is going beyond simply introducing your pronouns and sending the person you're talking to educational resources so they're informed as to the importance and purpose of these pronouns.
Not only will this help educate whoever you're engaging with, it also shows that you're genuinely invested in creating a safe space for underrepresented individuals.
2. Follow People That Represent The People You Want to Hire
Just like we got the opportunity to learn from Kat and Reese, it's important when hiring to educate yourselves through professionals in that space.
Building an Equitable Workplace
"When we build safe places and when people like you show up for conversations like this and educate yourself, we create momentum around the world for what we want to see."
– Kat Kibben
We can't thank Reese and Kat for sharing their incredibly powerful perspective and strategies around building an equitable workplace. We look forward to continue having important conversations like these, educating ourselves by listening to others and, most importantly, creating change in the workplace that strengthens inclusivity for all.
newsletter
Subscribe for our daily news
Please use a valid work email.
By filling out this form you agree to hireEZ's Privacy Policy and consent to receive communications from hireEZ.
newsletter
Subscribe for our daily news
Please use a valid work email.
By filling out this form you agree to hireEZ's Privacy Policy and consent to receive communications from hireEZ.
Stay Up-to-Date on Future Talent Acquisition Events
Please use a valid work email.
By filling out this form you agree to hireEZ's Privacy Policy and consent to receive communications from hireEZ.
Continue Learning with Us
Discover the power of getting certified in Outbound Recruiting.
Explore Certifications
3:03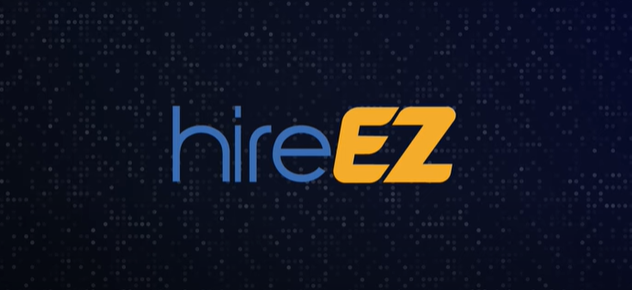 hireEZ - Outbound Recruiting Made Easy!
4:51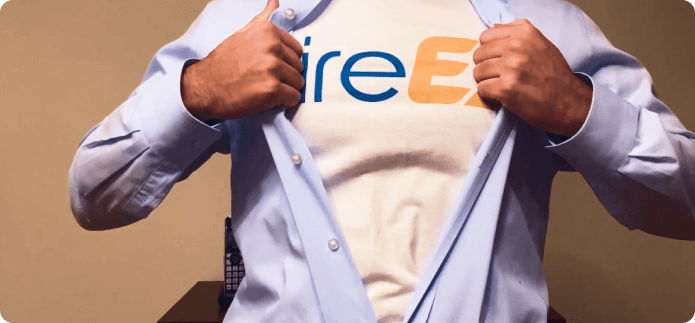 A Hiring Superhero Rebrand Made EZ