Back to Content
May Employment Situation: Increased Hiring Reflects Promising Future Outlook
June 09, 2023 4 min read
The latest employment situation report for May from the U.S. Bureau of Labor Statistics reveals a significant increase in nonfarm payroll employment, signaling positive growth and a promising future for the job market.
According to the U.S. Bureau of Labor Statistics, total nonfarm payroll employment rose by 339,000 in May. This surge in employment can be attributed across industries, including professional and business services, government, healthcare, construction, transportation and warehousing, and social assistance. The May report provides valuable insights into the current state of the job market and offers an optimistic outlook for increased hiring in the coming months.
Job Gains and Industry Performance
The report highlights notable job gains in several sectors. Professional and business services added 64,000 jobs in May, continuing the positive trend observed in April. This growth was driven by increases in professional, scientific, and technical services, which added 43,000 jobs. Government employment also saw a substantial increase of 56,000 jobs, surpassing the average monthly gain over the previous 12 months. However, government employment remains below its pre-pandemic levels by 209,000 jobs, indicating room for further recovery.
The healthcare sector added 52,000 jobs in May, consistent with the average monthly gain seen in the past year. Job growth occurred primarily in ambulatory health care services (+24,000), hospitals (+20,000), and nursing and residential care facilities (+9,000). These numbers reflect the ongoing demand for healthcare services as the industry continues to play a critical role in the post-pandemic recovery.
Leisure and hospitality, which suffered significant setbacks during the pandemic, exhibited positive growth in May. The sector added 48,000 jobs, predominantly in food services and drinking places (+33,000). Although the industry is still below its February 2020 employment levels by 349,000 jobs, the consistent monthly gains of 77,000 jobs over the past year indicate a steady recovery trajectory.
Construction added 25,000 jobs in May, with a particular focus on heavy and civil engineering construction (+11,000). The transportation and warehousing sector also experienced a boost in employment, adding 24,000 jobs. Notable increases were observed in transit and ground passenger transportation (+12,000), couriers and messengers (+8,000), and air transportation (+3,000). While the industry has shown no clear trend in recent months, these gains suggest a potential upward trajectory.
Additionally, social assistance recorded a rise in employment by 22,000 jobs in May, in line with the average monthly gain over the past year. Individual and family services accounted for the majority of this increase, adding 17,000 jobs.
Unemployment Rates and Labor Force Dynamics
Although the overall unemployment rate rose by 0.3 percentage point to 3.7 percent, it is important to consider the nuances within specific demographic groups. Adult women and Blacks experienced increases in their unemployment rates, while other groups, including adult men, teenagers, Whites, Asians, and Hispanics, showed little change. The disproportionate impact on certain underrepresented groups is one that should be unpacked and understood to prevent losses in DE&I progress.
The number of unemployed persons increased by 440,000 to 6.1 million, reflecting an upward trend. However, it is worth noting that the unemployment rate has ranged from 3.4 percent to 3.7 percent since March 2022, indicating a relatively stable employment landscape.
The household survey data revealed that the number of job losers and individuals completing temporary jobs increased by 318,000 to 3.0 million in May. While this offset a decrease observed in the previous month, it signifies the ongoing fluidity in the labor market.
The report also outlined the distribution of joblessness across different durations. The number of persons jobless for less than 5 weeks increased by 217,000 to 2.1 million, partially offsetting the prior month's decrease. Additionally, individuals unemployed for 15 to 26 weeks increased by 179,000 to 858,000 in May. Long-term unemployment, referring to those jobless for 27 weeks or more, remained essentially unchanged at 1.2 million, accounting for 19.8 percent of the total unemployed.
Future Outlook of Work
The May employment situation report paints a positive picture of increased hiring and job gains across various sectors. The rise in nonfarm payroll employment by 339,000 positions indicates a promising outlook for the job market. Sectors such as professional and business services, government, healthcare, construction, transportation and warehousing, and social assistance played a vital role in driving this growth. Despite a slight uptick in the unemployment rate, the labor market remains relatively stable, with unemployment rates showing modest fluctuations across different demographic groups.
As the economy continues to recover from the impacts of the pandemic, the data from the May report provides encouraging signs of increased hiring and continued growth in the job market. However, it is important to monitor future employment reports and trends to gauge the sustainability of this positive trajectory.
newsletter
Subscribe for our daily news
Please use a valid work email.
By filling out this form you agree to hireEZ's Privacy Policy and consent to receive communications from hireEZ.
newsletter
Subscribe for our daily news
Please use a valid work email.
By filling out this form you agree to hireEZ's Privacy Policy and consent to receive communications from hireEZ.
Stay Up-to-Date on Future Talent Acquisition Events
Please use a valid work email.
By filling out this form you agree to hireEZ's Privacy Policy and consent to receive communications from hireEZ.
3:03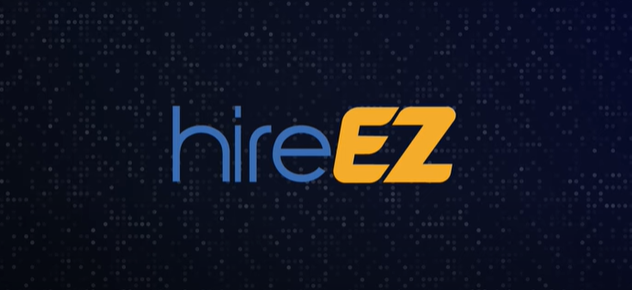 hireEZ - Outbound Recruiting Made Easy!
4:51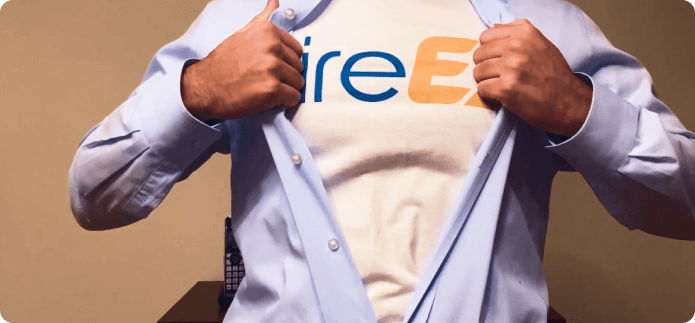 A Hiring Superhero Rebrand Made EZ