Back to Content
How To Become A Professional Technical Recruiter in 2022
JANUARY 25, 2022 5 min read
Hi, there!
You can use this audio player to convert website page content into human-like speech.
1.0X

Editor's note: This post was originally published on October 23, 2018, and has been updated for accuracy and comprehensiveness.
There's one question I am consistently asked by technical recruiters on my WizardSourcer blog or when networking: "How can I expand my knowledge and understanding of the Information Technology space?"
That's the right question to ask because my best advice is always to learn about what you are sourcing for. The resources below will help orient you if you are new to technical recruiting and provide a base for deep dives on how to become a better technical recruiter.

Adopt Extensions & Tools for Technical Recruiters
GlossaryTech's extension
is my go-to resource for tech keyword searching. Highlight any keyword and within seconds it gives you a full definition. It's great for finding additional keywords for searches and it's absolutely free
.
TechTerms
is a dictionary search engine that defines tech-related words. It's another great resource to help with definitions of programming languages and database keywords.
The deeper your understanding of niche roles, the more you will understand what to search for and which other keywords to add. Your new knowledge will give you more credibility with your candidates, and you will be able to build better relationships with your hiring managers.
hireEZ Chrome extension
lets you create complex Boolean searches using plain English search terms, just as you do in Google searches. It also suggests keywords to add to your search. Upload a job description and it automatically suggests more skill sets to add.
hireEZ has EZ Sourcing, a method that uses machine learning for results that are far superior to standard Boolean searches. Within seconds, EZ Sourcing returns candidates that best meet your search criteria, each ranked in order of match.
Listen to Podcasts
Podcasts are another great opportunity to learn, especially if you have a long commute every day. These are a few of the podcasts that I've been listening to recently.
Talk Python To Me
has interviews with software developers coding in Python and overcoming challenges. It's a very helpful resource if you are new to Python.
Clockwise
covers a variety of different tech-related topics.
Exponent
highlights the latest technology news. It's a quick way to stay up to date on the tech sector.
Keep Up with Blogs and Books
There are endless educational materials, blogs, and books to read on the IT space. These are some resources I have used and can recommend:
Dr. Dobb's
blog gathers together some of the biggest thinkers in the development community.
Jeff Atwood's Coding Horror
blog is an easy-to-understand resource covering the latest software development updates.
The Non-Technical Guide to Web Technologies
is a quick and simple read to understand basic tech-related skills. The book highlights different job titles and is tailored for recruiters.
How to Speak Tech: The Non-Techie's Guide to Technology
is a book for someone just starting out in the IT field. It discusses different programming languages — which are front-end, back-end, database — as well as debugging processes and much more. It's a great starting point to learn about a variety of technologies.

Take Online Courses
There are many online resources offering courses for free, including Coursera, Udemy, Harvard Online Learning, Udacity, Codecademy, and edX.
Watch YouTube and TED Talks for Technical Recruiters
YouTube has endless free videos and content on everything from basic explainer videos to full, in-depth course material. It's a great resource for learning more about the different skill sets you are sourcing.
Watch Our On-Demand Webinar: 5 Essential Outbound Recruiting Strategies for Software Roles with Gillisa Pope, Director of Sourcing Strategy and Talent Intelligence @ Wilson HCG & Steve Levy, Technical Recruiting Manager @ ZipCo
Join Online Communities and Forum groups
Reddit has a forum discussion on almost every single tech-related field, including /r/ learn programming, hardware, iOS, Android, software, and programming. See my post about how to recruit on Reddit.
Slack is another great place to find great discussions. There are many private communities where you can freely ask any type of question, and there are thousands of niche communities you can join. Check out my post on how to get started with recruiting on Slack.
Quora is another great community for asking questions. You can also search millions of previously-answered questions on many different technical subjects. Aside from helping you find answers and expand your technical understanding, Quora can also be a great tool to source industry leaders, as discussed in my post on recruiting with Quora.
Attend Meetups and Networking Events
Search Meetup.com and you will find hundreds of tech-related community groups to attend in your city. I've attended any number of meetups that have been helpful — on everything from Xamarin and SAP to AX Dynamics. I recommend attending a meetup or networking every few months if you are focused on a particular technical niche. It's a great place to learn and build relationships with others in your area.
Reach Out to Past Applicants and IT Recruiters
Any time you have a question about a tech skill, try emailing your question to some past applicants with whom you connected. I have made some close friends over the years while helping them land jobs as developers. People enjoy helping others and it's always great to connect with them. That's one of the things I enjoy most about recruiting: getting to make a lot of connections with people throughout the day.
Learning from seasoned IT recruiters is yet another way I have grown my knowledge. Starting right from my first job out of college, where I sat in a cube community with about a dozen recruiters, I picked up a lot of knowledge in a short amount of time. Just listening to how they conducted phone screens and how they framed certain questions was an education. No matter where you are, find colleagues who know more than you and soak up their expertise.
Never Stop Learning
Keep asking a lot of questions and be willing to fail forward. Learn every day from seasoned IT recruiters and hiring managers. Ask questions to understand their needs and to deepen your own understanding of the technology niches you are sourcing for.
The more experience you get, the more knowledge you will gain. It's a virtuous cycle.
newsletter
Subscribe for our daily news
Please use a valid work email.
By filling out this form you agree to hireEZ's Privacy Policy and consent to receive communications from hireEZ.
newsletter
Subscribe for our daily news
Please use a valid work email.
By filling out this form you agree to hireEZ's Privacy Policy and consent to receive communications from hireEZ.
Stay Up-to-Date on Future Talent Acquisition Events
Please use a valid work email.
By filling out this form you agree to hireEZ's Privacy Policy and consent to receive communications from hireEZ.
3:03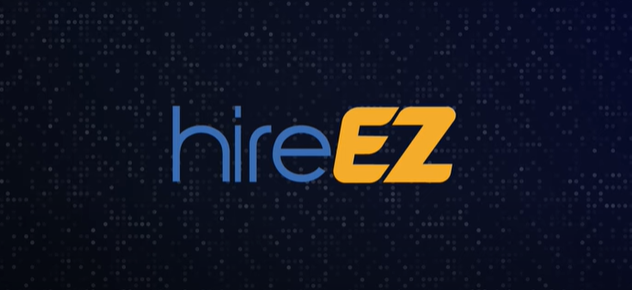 hireEZ - Outbound Recruiting Made Easy!
4:51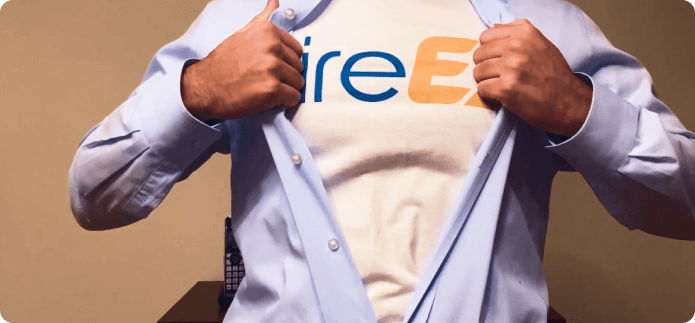 A Hiring Superhero Rebrand Made EZ