Get to Know Your Candidates with One Simple Click
With a complete talent landscape and comprehensive candidate views and insights, hireEZ bridges talent teams to quality candidates found from not only your typical social/professional public profiles and tech-specific platforms, but also diversity groups, papers and patents, candidates in your ATS, and more!
CONTACT SALES
hireEZ's recruitment software transforms your hiring technology of today to build your workforce of the future. Scale your organization with intelligent sourcing, engagement, analysis, and integrations — all while working with your existing platforms.
169M+

Profiles in the US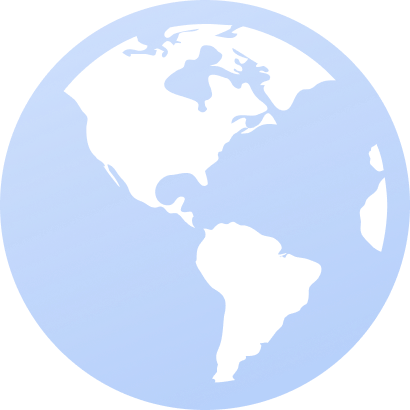 581M+

Profiles outside of the US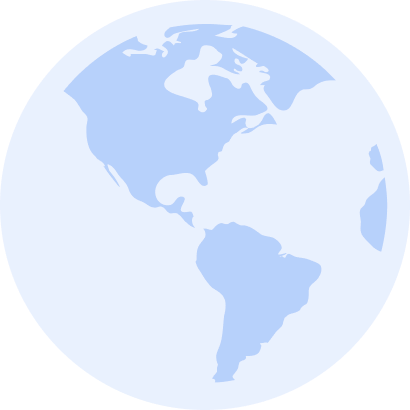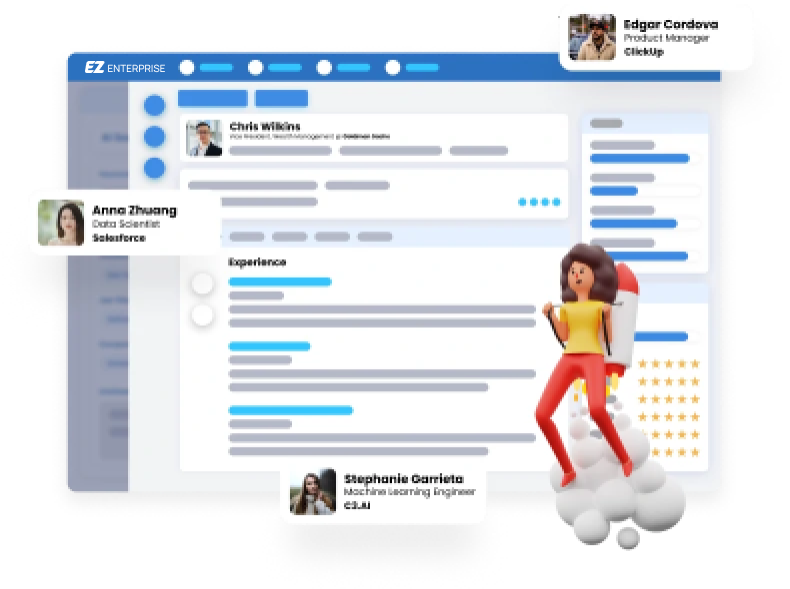 750M+ Candidate Profiles
Access the largest candidate database across all industries and view comprehensive candidate information and insights including background, experience, skills, availability, and more!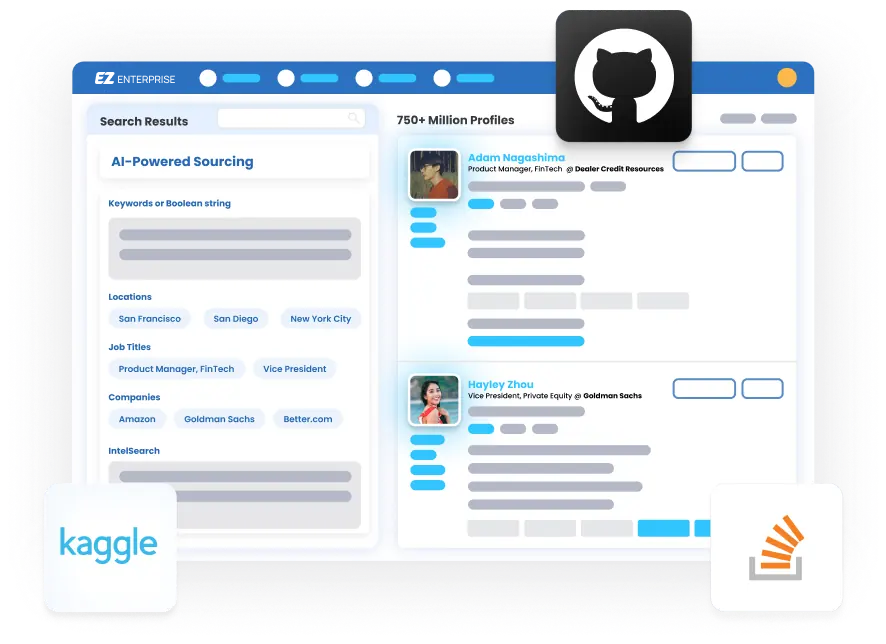 66M+ Tech Profiles
Strategically find untapped tech talent from not only tech-specific platforms like GitHub, Stack Overflow, Kaggle, and more, but also a wide range of tech industries including but not limited to information technology & services, computer software, internet, and much more! Focus your search with industry-specific filters: 50+ expertise (like Machine Learning, Python Developer), 290+ programming languages, and varying community coding involvement levels.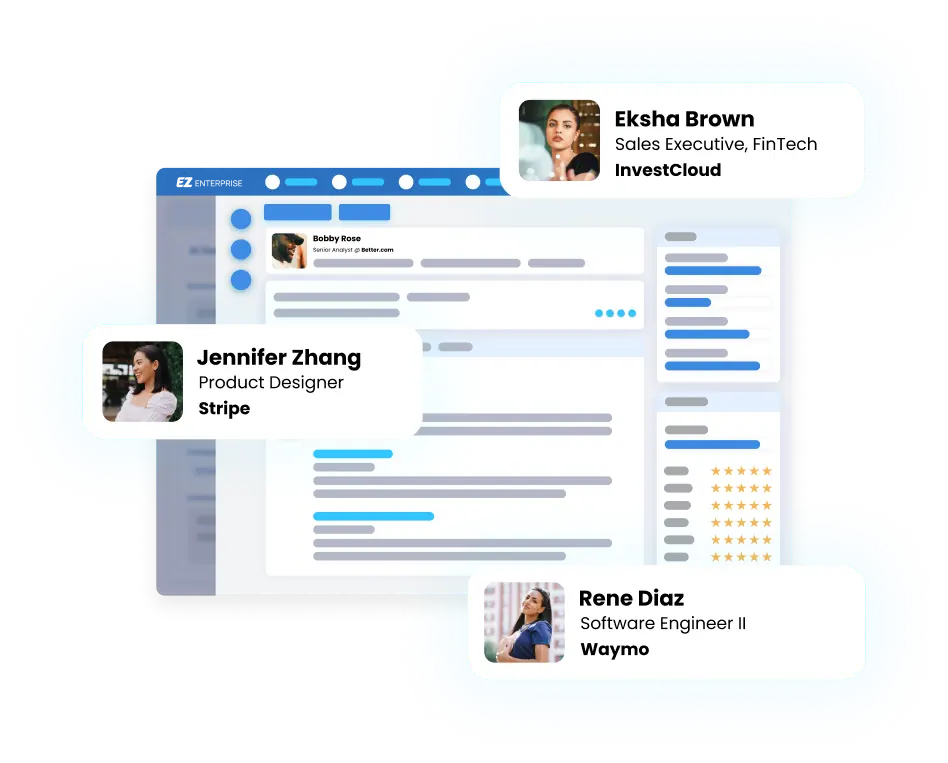 204M+ Diversity Profiles
Tracking diverse talent has never been easier. Identify opportunities and pinpoint bottlenecks in your candidate criteria with an eagle-eye view of underrepresented talent in your available market.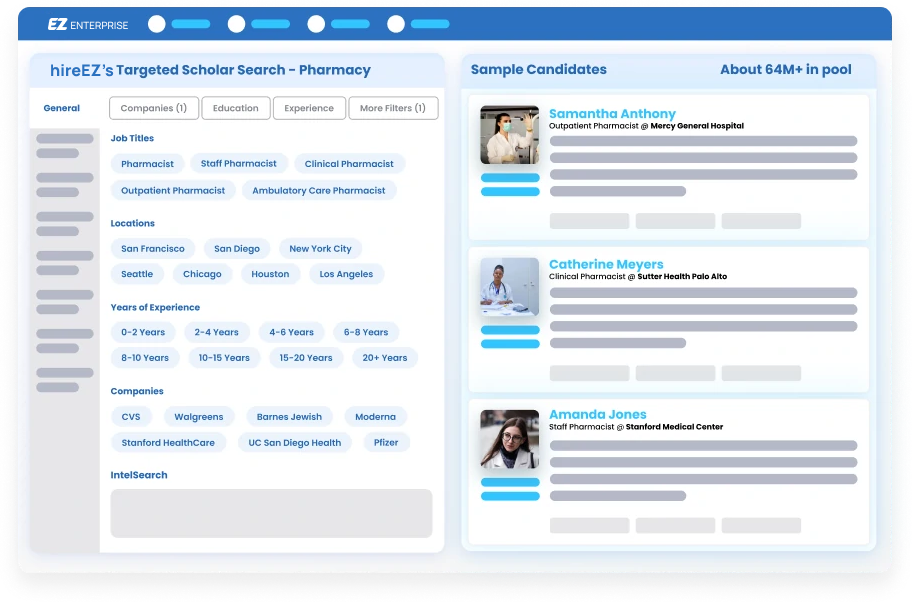 115M+ Expert Profiles
Find candidates by published papers, earned patents, and conference presentations from Google Scholar, Research Gate, Microsoft Academics, and more.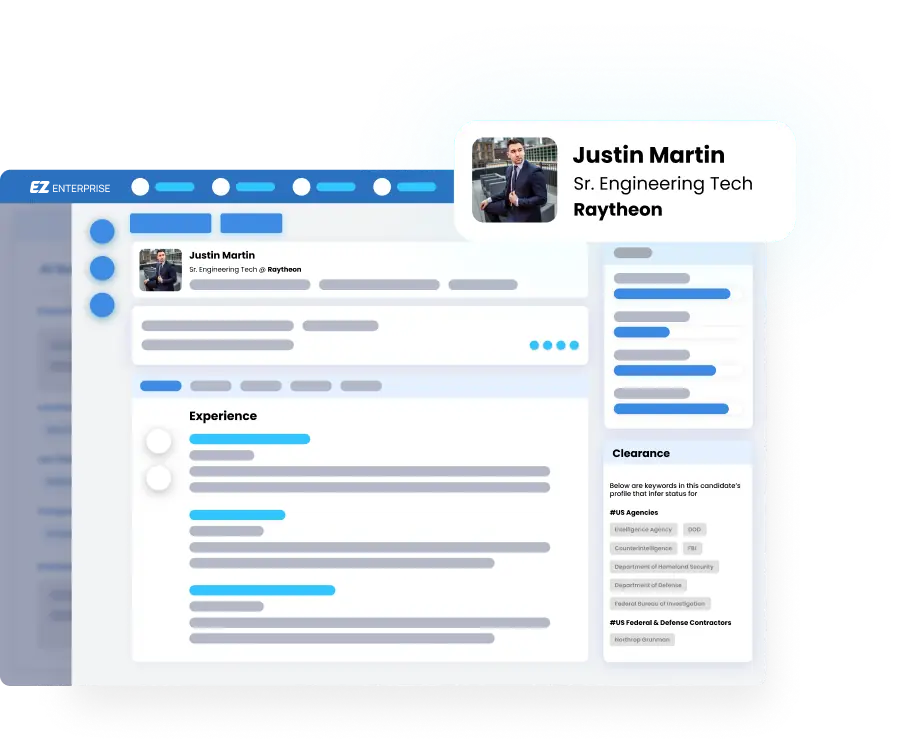 3.7M+ Cleared Profiles
Focus your search for cleared candidates with 12 security clearances including as SCI, Confidential, Top Secret, US Agencies and more. Uncover candidates with a specified clearance status, keyword, job title, geographic location or employment history.

45+ Platforms
Expand your search to 45+ platforms including social, technical, and healthcare sources such as LinkedIn, GitHub, HealthDocs, and more!

30+ ATS/CRM Integrations
hireEZ's Talent Data Cloud centralizes the enterprise recruitment tech stack into a complete integrated system for all your candidate data. Deduplicate, enrich and rediscover profiles in your ATS with no manual maintenance work.
"I love AI Sourcing. I love how I can start a search, go grab a cup of coffee and come back to a list of 50 candidates, 40 of whom are worth reaching out to. hireEZ has optimized the front-end for me: sourcing and engagement. hireEZ is fantastic at these and I'm super happy. My time is better spent on hireEZ than if I use LinkedIn. In fact, I don't have a LinkedIn account anymore."

Kray Blanding,
Past Technical Sourcing Recruiter at Apptio
Frequently Asked Questions
> How does hireEZ gather candidate information?
hireEZ sources across 45+ open web platforms, building a self-learning and self-expanding infrastructure that bridges data connections to give you a holistic view of each candidate's professional profile.
> How does hireEZ determine whether or not a candidate belongs to each diversity category?
hireEZ looks at information on the candidates' profiles, including names, pronouns, organizations they are involved with, schools attended, and languages.
> How does hireEZ compare with other platforms?
hireEZ is one of the few platforms with true AI Sourcing capabilities that passes all enterprise-grade security questions. hireEZ is SOC 2 Type 1 and SOC 2 Type 2 certified, GDPR & CCPA Compliant and EU-US Privacy Shield certified.