Back to Content
"I Look for People Who Intrinsically Want to Learn More and Grow": Strategies for Building Inspired Teams
JANUARY 25, 2022 3 min read
Hi, there!
You can use this audio player to convert website page content into human-like speech.
1.0X
We spoke to
Bryan Gott
,a designer, entrepreneur, creative lead, and
TEDx speaker
.He talked about his approach to the hiring process, the unique challenges associated with recruiting in the creative industry, and why listening matters.
Q: Tell me a bit about why you chose this field.
I've always been drawn to the creative industry – it offers a rare and interesting opportunity to leverage artistic skills and then combine that with an analytical and strategic objective. I get to solve problems through art.
It's the best of both worlds.
Q: Can you describe the positions that you've held throughout your career?
I went to the University of Arkansas for my B.F.A. with an emphasis in Drawing and Design and then started working as a Senior Art Director at ThompsonMurray (which was later acquired by Saatchi and rebranded to
Saatchi & Saatchi X
). It's an advertising agency that supports
Walmart
vendors globally and is rooted in the psychology of shoppers. Why we buy.
From there, I moved to the Mars Agency as the Creative Lead on Walmart business and also served as the Vice President of the Environmental Design Group. After that, I pivoted my career to focus more on strategy and consulting and joined CJRW as the Creative Lead.
Most recently, I was the Executive Director of the Arts Center of the Ozarks and founder of The Handmade Market.
Q: What types of roles have you been in the position to hire?
It has run the full spectrum. Everything including traffic coordinators, graphic designers, structural designers, art directors, copywriters, technical directors and artistic directors who manage content.
If everything checks out, there's only one thing left to do…
Q: What advice would you give to recruiters and hiring managers who are looking to expand their teams and hire for these positions?
The first piece of advice that I have is to simply listen. In the creative industry, it's so important to understand the nuances of a candidate's background and you can learn so much by simply listening during the interview rather than just looking to check a few boxes.
For example, you might be talking to someone who has experience working on branding projects but it's worth exploring that further – was it for a regional or a national company? What was the scope of their responsibilities? What aspects of the project did they manage? Did it include a discovery call with the client? What information did they use to distill their messaging and brand positioning? What did the process look like?
Also, in this industry a lot of emphasis is placed on the final work product and their portfolio (which is incredibly important) but I think what is equally important is learning how that individual approached those projects. It's an intangible thing but it is so vital to understand.
One of the most important things is that I keep in mind – always look for candidates who are willing to stretch themselves in terms of their skill set. By that I mean, looking for candidates who are willing to learn new things purely out of curiosity and willingness to expand their knowledge. Ask about their hobbies. Look for what drives them. In the creative industry, and really any industry, if you're really passionate about what you do, you find ways to expand that outside of your 9-5 job.
That's who I want to hire.
Q: For recruiters and hiring managers in the advertising and marketing industry, what are the key questions that you recommend they ask creative talent?
1. What made you decide to work in the creative industry? (This can help you understand what they ultimately want to do.)
2. What projects have you worked on in the past and what was your role? (This can help you learn how they contributed to prior projects.)
3. What is your ideal work environment and way of working? (This gives insights into the team dynamics they are seeking.)
4. What do you hope to learn or actively work on in a future role? (What are their expectations from a professional experience?)
Q: What is your ultimate goal when interviewing someone?
It's really simple.
I want to better understand their career arc and their professional journey. Jobs are more than just a paycheck – it's a contract between an employer and an employee – the recruiting and interviewing process is really all about finding a mutually beneficial relationship.
When you do find that – and succeed – great things can happen.
newsletter
Subscribe for our daily news
Please use a valid work email.
By filling out this form you agree to hireEZ's Privacy Policy and consent to receive communications from hireEZ.
newsletter
Subscribe for our daily news
Please use a valid work email.
By filling out this form you agree to hireEZ's Privacy Policy and consent to receive communications from hireEZ.
Stay Up-to-Date on Future Talent Acquisition Events
Please use a valid work email.
By filling out this form you agree to hireEZ's Privacy Policy and consent to receive communications from hireEZ.
3:03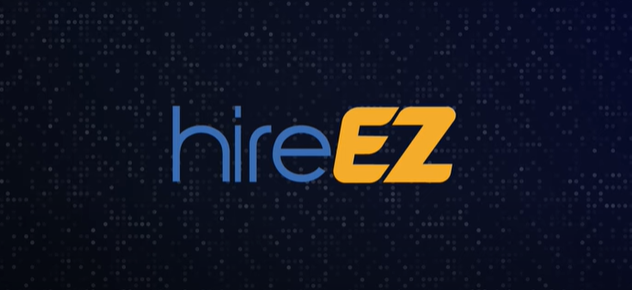 hireEZ - Outbound Recruiting Made Easy!
4:51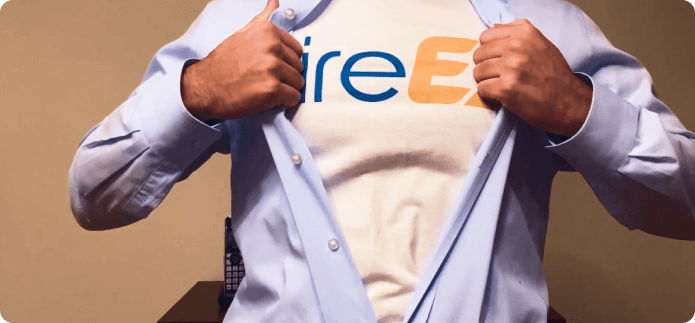 A Hiring Superhero Rebrand Made EZ