Back to Content
"Recruiters Need to Adapt. This Competitive Job Market is Here to Stay."
JANUARY 25, 2022 3 min read
Hi, there!
You can use this audio player to convert website page content into human-like speech.
1.0X
Q: Tell me a little bit about yourself and your role in the recruiting industry.
I currently run HRU Technical Resources which is headquartered here in Lansing, Michigan. It was founded in 1980 by my mother and I've owned and operated it for about the last 12 years. We provide recruiting and staffing services and specialize in engineering, IT and technical roles across multiple industries.
Q: What are you seeing in the recruiting industry right now?
Well, one thing that everyone is talking about right now is that the talent market is extremely competitive right now. Some people are in what I would describe as a "desperation mode" of hiring. Especially for hard to fill roles and for healthcare and technical positions. Since there are vastly more positions available than people skilled and ready to fill them – that means that talent leaders are really bearing the brunt of this right now from members of the C-Suite who are just chomping at the bit to grow their teams and grow their business.
There is always room for improvement, but the reality is that we're facing a demographic shift and a lot of macroeconomic changes.
Q: How is the Great Resignation playing a part in making life challenging for recruiters?
Last year there was a tidal wave of individuals opting into early retirement which created a glut of positions that are more senior level in terms of experience with many of those requiring an advanced skill set.
So, at the same time, birth rates around the world have been steadily declining. Yes, there will always be a wave of entry-level candidates entering the talent pool each year, but there just aren't enough. And, the Great Resignation sort of shined a light on that preexisting trend really quickly.
Q: How is the industry addressing the challenges of a tight talent market?
A lot of recruiters still just use the outdated "post and pray" method. You put together a job description and put it on your company's website and maybe a few other job boards and wait for somebody to respond.
The recruiters who depend 100% on this method in this job market are going to be left behind and maybe find themselves forced into a different role very quickly. Things are changing and the industry needs to change too – and quickly.
I'm trying to get the word out that recruiters need to fundamentally shift how they are recruiting. They need to be strategic in their approach and proactive in finding candidates.
Q: In addition to taking a more aggressive and proactive approach to recruiting, what other strategies would you recommend?
Companies should really invest in apprenticeship programs. Historically we've always looked at apprenticeship programs as being more for skilled trades – plumbers and electricians. I think that we've kind of missed out on the fact that we can do apprenticeship programs and at really any level and for most jobs. Someone who has high school education and is inherently interested in learning can learn just about any job with the right mentor.
Q: It's a really tight job market and there is a lot of pressure on recruiters right now. Is there any good news?
In comparison to 10 or 20 years ago, we have so many more tools at our fingertips to search for candidates. Recruiters just need to adopt these new sourcing solutions, marketing automation and proactive strategies and stop waiting for candidates to come to them.
newsletter
Subscribe for our daily news
Please use a valid work email.
By filling out this form you agree to hireEZ's Privacy Policy and consent to receive communications from hireEZ.
newsletter
Subscribe for our daily news
Please use a valid work email.
By filling out this form you agree to hireEZ's Privacy Policy and consent to receive communications from hireEZ.
Stay Up-to-Date on Future Talent Acquisition Events
Please use a valid work email.
By filling out this form you agree to hireEZ's Privacy Policy and consent to receive communications from hireEZ.
3:03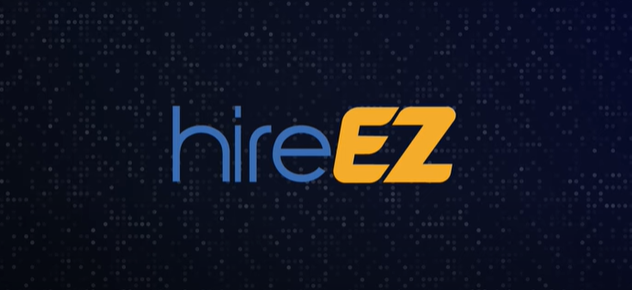 hireEZ - Outbound Recruiting Made Easy!
4:51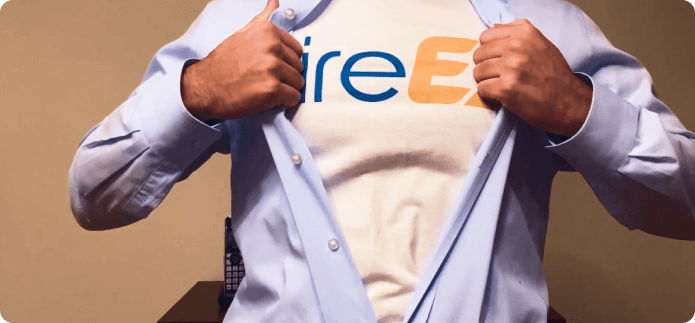 A Hiring Superhero Rebrand Made EZ