Back to Content
How much do recruiters make? What we learned from 250+ responses
JANUARY 25, 2022 3 min read
If you can't read this post right now, listen to the recording instead! 👇
Throughout the year, hireEZ has released reports digging into recruiter sentiment on what many companies call a shortage of qualified talent. However, is there a bigger problem resting in the shortage of recruiting talent needed to meet hiring demand?

Our Demand for Talent Acquisition report is a resource to encourage better conversations on opportunities for recruiters and visibility on how others in this space are being compensated for it.

We've talked about the spike in searches for highly sought-after roles like Software Engineers, Product Managers, Sales, Registered Nurses and Physicians. But in this report, we take a look at one of the most in-demand roles of all.
Recruiters.
In August 2021, searches for roles related to recruiting and Talent Acquisition were 6x higher than they were in January. A scan across popular career sites surfaced over 300,000 openings in the United States for recruiting-related job openings.
When looking at numbers alone, the ratio of supply to demand for recruiters makes it just as difficult, if not more difficult, than it is to hire Software Engineers.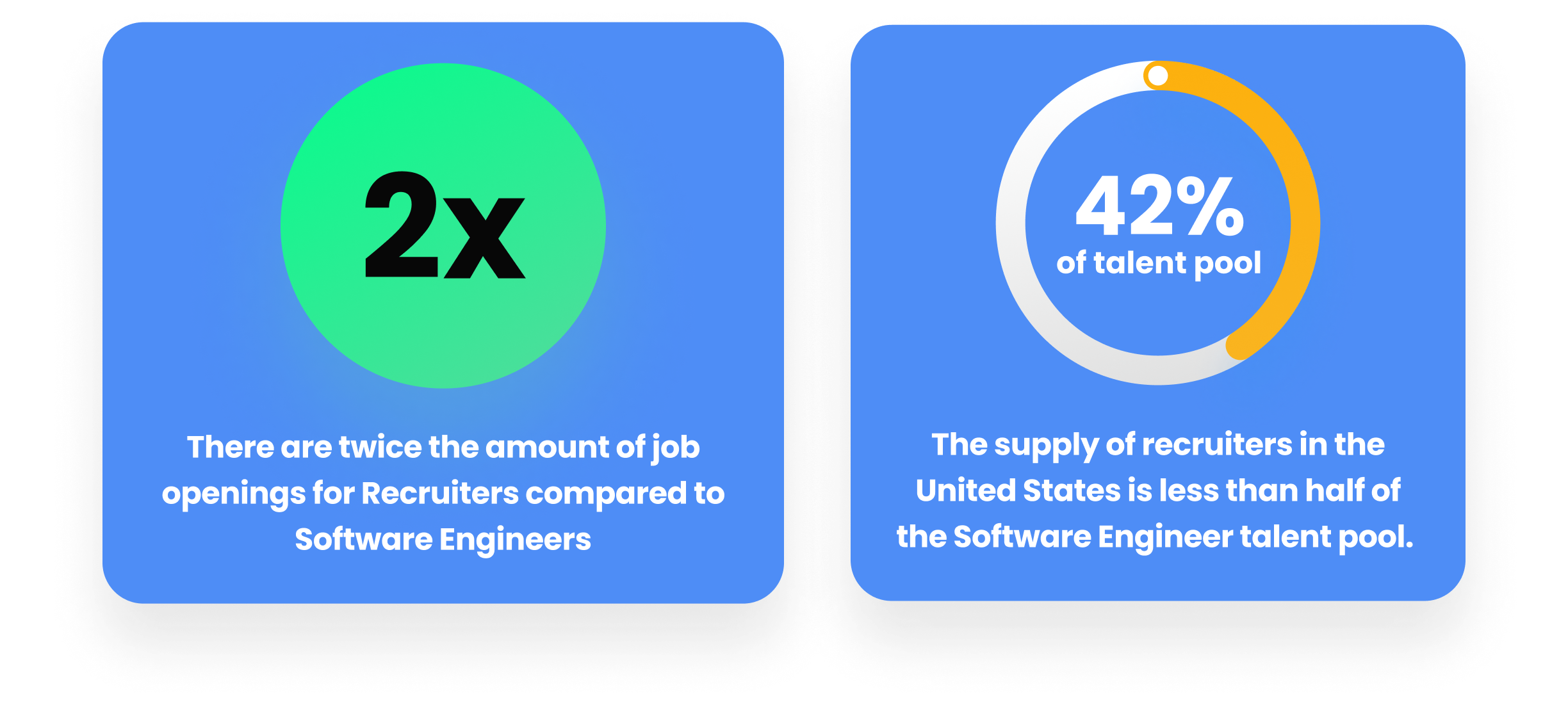 The impact of demand on compensation
If your company is building out a recruiting team, you know many companies are planning to do the same thing — if they aren't already.
If you're a recruiter looking for your next opportunity, you know the biggest challenge is to find the right one out of all those options.
So we reached out to the recruiting community to get anonymous feedback on how they're being compensated at this point in time. This report was created as a handbook for recruiting professionals to set expectations, negotiate if they find themselves underappreciated at their place of work, and encourage more open conversations on the future of recruitment compensation.

Here's a summary of what we found 👇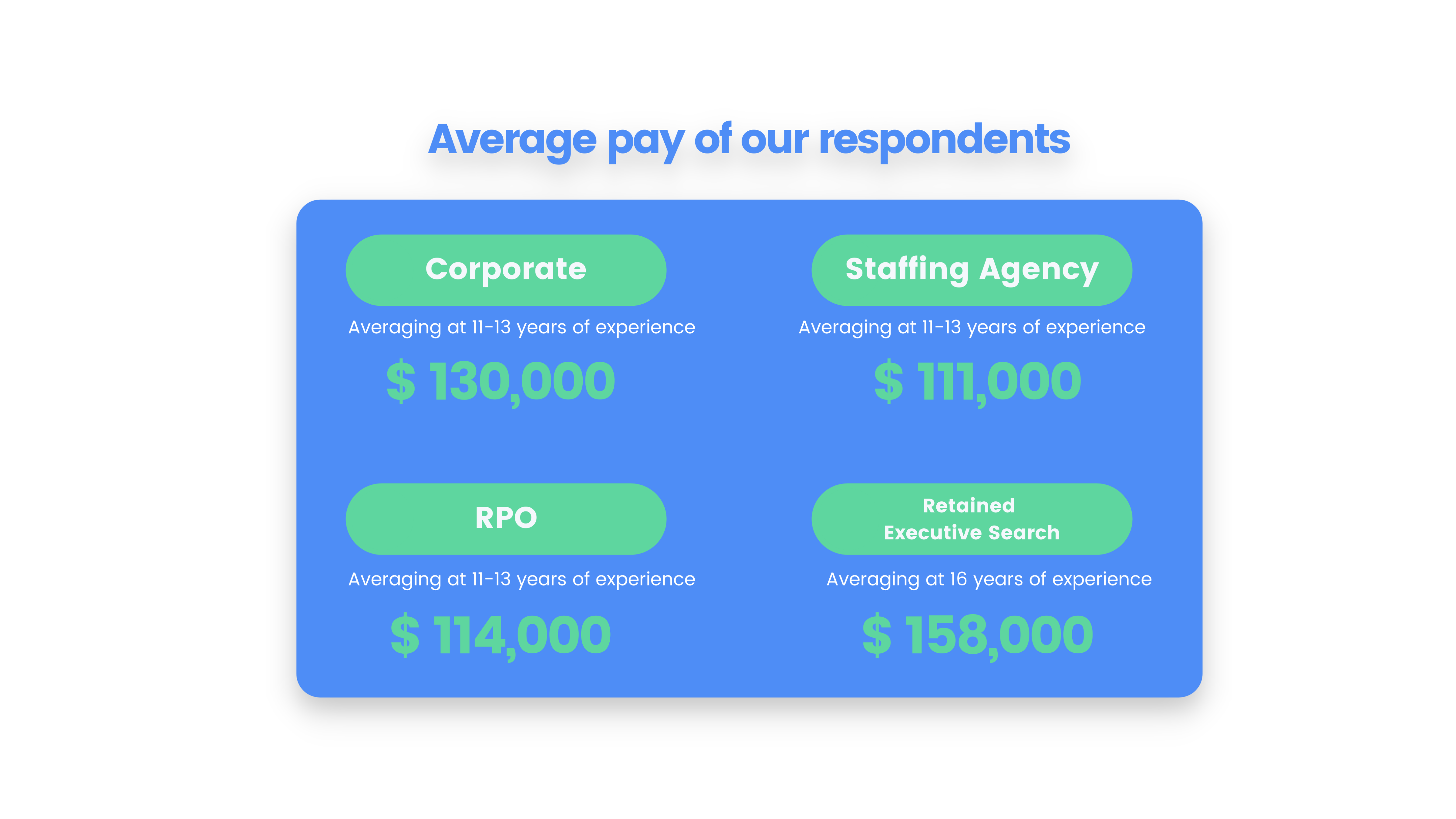 We also found that only 52% of our respondents say they are truly satisfied with their salary, while 33% say they are somewhat satisfied and 15% say they are not satisfied at all.
Out of those who weren't satisfied with pay, professionals with 14-16 years of experience fell within the $91,000 to $100,000 pay range while those with 0-4 years of experience fell within the $51,000 to $60,000 range.

🌎 Locations with the largest talent pool of recruiting professionals
🔎 The most popular recruiting skills and keywords attributed to searches on hireEZ
📊 Compensation comparisons between salaried and hourly workforce and types of recruitment (corporate, agency, RPO, retained executive search)
💼 Compensation breakdowns by years of experience and popular locations
💸 An analysis of recruiting professionals who make over $100,000 a year
We want to hear what you think about the state of recruitment demand and salary 🙋 Share this post on social media and tag hireEZ to bring in our friends in the community for a great discussion!

newsletter
Subscribe for our daily news
Please use a valid work email.
By filling out this form you agree to hireEZ's Privacy Policy and consent to receive communications from hireEZ.
newsletter
Subscribe for our daily news
Please use a valid work email.
By filling out this form you agree to hireEZ's Privacy Policy and consent to receive communications from hireEZ.
Stay Up-to-Date on Future Talent Acquisition Events
Please use a valid work email.
By filling out this form you agree to hireEZ's Privacy Policy and consent to receive communications from hireEZ.
3:03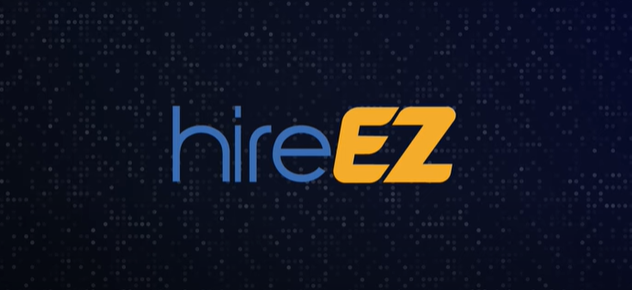 hireEZ - Outbound Recruiting Made Easy!
4:51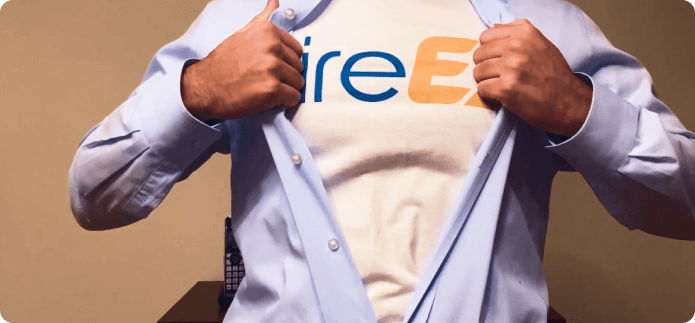 A Hiring Superhero Rebrand Made EZ