Hi, there!
You can use this audio player to convert website page content into human-like speech.
1.0X
The hireEZ team has worked with over 200,000 recruiters and sourcers over the past three years. We've consistently built new bonds with fellow recruiters, and improved our understanding of how our AI recruiting technology can overcome challenges in the talent acquisition space.
Hiretuality: The Future of AI Recruiting was our very first virtual product launch summit. You might ask, why now?
Well, we wanted the recruiting community to be involved in the unveiling of a solution that could not have been created without them. Through our conversations with our fellow clients and friends, we created the world's first AI recruiting solutions specifically for Healthcare and IT/Tech.
If you missed hearing what our guest speakers had to say, here are some key takeaways to get you up to speed
It's All About Smart & Strategic Sourcing
Amy Miller has been recruiting in IT/Tech for years, long before her current senior technical role at Amazon Lab126 and her previous one at Google. As Amy demonstrated our IT and tech-specific sourcing, she shows us how she sources smart even though she's not the most technologically-savvy person out there.
"You could not get less technical than me, but just by really smart searches, the ability to pick and choose words that I know make sense, and having a tool like hireEZ bring it back a bit, it helps educate me."

– Amy Miller
Amy doesn't have the time to look through the hundreds of thousands of technical candidates that are currently looking for jobs. So, she uses hireEZ to focus on where her candidates are, and what her hiring managers want to see.
If you want to hear these speaker sessions for yourself:
AI Recruiting That Learns From You
"First we have to train the tool to deliver the best results," said Kerry Stotz, senior recruiter at Humana. Kerry demonstrated how she uses our healthcare-specific sourcing to sharpen the accuracy of her searches. Our expanded selection of medical specialties and skills enables Kerry to build stronger candidate personas and correctly identify profiles that are most relevant for a role.
When it comes to healthcare recruitment, we know how it's all about the details. Tangie Pettis is a senior manager of strategic talent sourcing at Aspen Dental. She took us through how her journey with hireEZ has evolved – from an unsuccessful demo two years ago sourcing for niche dentistry candidates, to the results Aspen Dental has received with our new healthcare sourcing approach.
"The thing about hireEZ is that they listen to the community and those conversations didn't stop. Not only with just me, but other people in niche markets. hireEZ wanted to hear, they wanted to know. And over time it got better and better."

– Tangie Pettis
If you have any questions or would like to see a demo of our new features, fill in the form below!
By filling out this form you agree to hireEZ's Privacy Policy and consent to receive communications from hireEZ.
Engaging Effectively
When should you schedule your emails? What should you include in your subject lines?
Claire Berkley, senior technical recruiter at Poshmark, uses her session to demonstrate how engagement insights help her improve email outreach templates in real-time. hireEZ's revamped Candidate Engagement 2.0 helps recruiters identify little changes that can go a long way
Happy Job, Happy Life
"I was able to automate many things and spend an extra 5 minutes with my son while I had AI doing things for me, while I had my emails automating and those follow-ups going."

– Jennifer Jones, Senior Talent Sourcer at SAIC
The workforce is evolving, and they're not afraid to stand up for what's right. Employees will not tolerate a workplace that discriminates against them, and they will not hesitate to switch jobs in exchange for a better quality of life. Jennifer shared how hireEZ not only helped her achieve work-life balance as a new mom but also helped her ramp up diversity hiring efforts to provide a better quality of life for underrepresented candidates.
Sourcing Visibility, Anywhere You Go
If you're not familiar with Grab, then here's an introduction: Grab is Southeast Asia's ride-sharing giant, and they even acquired Uber's business in the region back in 2018. Martin Warren, regional talent sourcing manager at Grab, was wide awake at 4 a.m. as he presented his Hiretuality session from Singapore. From government roles in Southeast Asia to technical candidates in Russia, Martin uses hireEZ because its a targeted sourcing engine that works. Want to know how he does it?
The hireEZ Team is so grateful to our speakers and everyone who registered for Hiretuality: The Future of AI Recruiting!
newsletter
Subscribe for our daily news
Please use a valid work email.
By filling out this form you agree to hireEZ's Privacy Policy and consent to receive communications from hireEZ.
newsletter
Subscribe for our daily news
Please use a valid work email.
By filling out this form you agree to hireEZ's Privacy Policy and consent to receive communications from hireEZ.
Stay Up-to-Date on Future Talent Acquisition Events
Please use a valid work email.
By filling out this form you agree to hireEZ's Privacy Policy and consent to receive communications from hireEZ.
3:03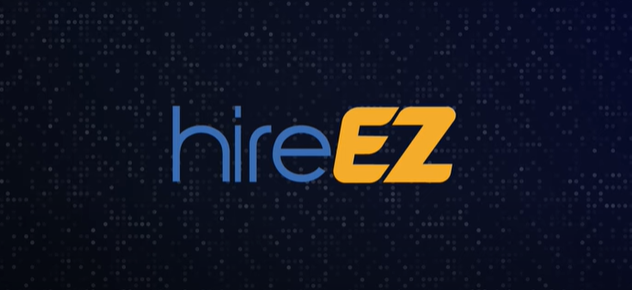 hireEZ - Outbound Recruiting Made Easy!
4:51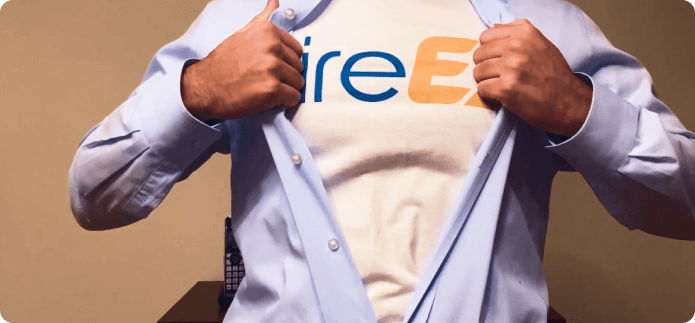 A Hiring Superhero Rebrand Made EZ