Back to Content
hireEZ Wins 2021 BIG Innovation Award for hireEZ EZ Rediscovery's AI-powered ATS Integrations
JANUARY 25, 2022 3 min read
Hi, there!
You can use this audio player to convert website page content into human-like speech.
1.0X
hireEZ Wins 2021 BIG Innovation Award for hireEZ EZ Rediscovery's AI-powered ATS Integrations
hireEZ, the #1 Candidate search engine and data hub, wins the 2021 Big Innovation Award for hireEZ EZ Rediscovery and the product's breakthrough innovation in intelligence-driven ATS data management.
MOUNTAIN VIEW, Calif. Jan 14, 2021— hireEZ today announced it has been named a winner in the 2021 BIG Innovation Awards presented by the Business Intelligence Group.
hireEZ is The AI-powered candidate search and data engine used by recruiters from more than 700 businesses, including 37 Fortune 500 companies. The company launched hireEZ EZ Rediscovery in July 2020, a network of AI-powered two-way integrations with over 30 of the most popular enterprise ATS software including Workday, SAP SuccessFactors, Oracle Taleo and iCIMS.
"hireEZ's mission is to make the Internet recruiter-friendly, so we've worked hard to bridge Internet data to existing hiring systems without adding another layer of friction to the process. hireEZ EZ Rediscovery is one of the many innovations we'll be releasing to transform the recruitment experience in the 2020s and beyond," said Steven Jiang, CEO and co-founder at hireEZ.
According to hireEZ's 2021 Recruitment Outlook Report, 97% of recruiters will source within their internal talent database in 2021. hireEZ EZ Rediscovery leverages Natural Language Processing and the hireEZ Knowledge Graph to centralize data across the recruitment tech stack for real-time profile enrichment, automatic profile deduplication and faster candidate rediscovery in the ATS.
hireEZ continues its commitment to innovation with a line-up of product releases being unveiled at Hiretuality: 2021 Product Innovation Launch alongside customers and job board partners. The AI software will introduce a new range of collaboration and integration solutions to help employers win the Great Rehire in 2021.
"More than ever, the global society relies on innovation to help progress humanity and make our lives more productive, healthy and comfortable," said Maria Jimenez, chief operating officer of the Business Intelligence Group. "We are thrilled to be honoring hireEZ as they are one of the organizations leading this charge and helping humanity progress."
For a first look at hireEZ's new innovations, register for our product launch event here.
newsletter
Subscribe for our daily news
Please use a valid work email.
By filling out this form you agree to hireEZ's Privacy Policy and consent to receive communications from hireEZ.
newsletter
Subscribe for our daily news
Please use a valid work email.
By filling out this form you agree to hireEZ's Privacy Policy and consent to receive communications from hireEZ.
Stay Up-to-Date on Future Talent Acquisition Events
Please use a valid work email.
By filling out this form you agree to hireEZ's Privacy Policy and consent to receive communications from hireEZ.
3:03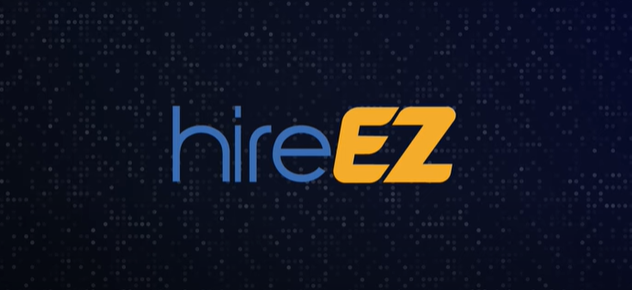 hireEZ - Outbound Recruiting Made Easy!
4:51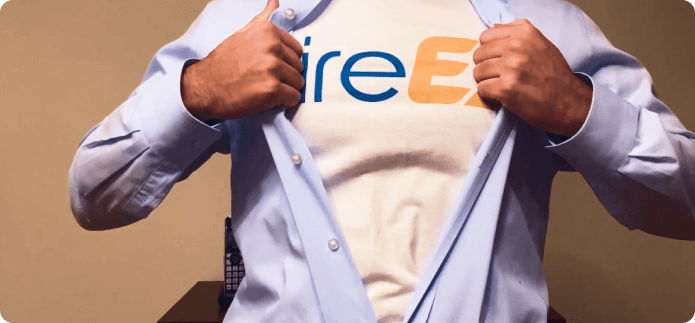 A Hiring Superhero Rebrand Made EZ