Hi, there!
You can use this audio player to convert website page content into human-like speech.
1.0X

Essentially the definition of "being intentional" is doing something deliberately with an overall purpose. You aren't just purpose-driven in words. You're also purpose-driven in your everyday actions.
Now let's add the title "recruiter" to the mix. Being intentional as a recruiter is working deliberately with the intention to identify and recruit a dynamic candidate who matches hiring manager requirements and fits into a company's culture.
I became a recruiter over 8 years ago because I was enamored by human influence and true connection. Most of my colleagues were as well. We simply had a passion for helping people find a career they love where they could also earn a good living.
The general recruiting process was straightforward. Candidates would answer an ad online or in the newspaper, fill out an application, get interviewed, and get hired. But if you were a full life cycle recruiter, you would typically pour most of your time and energy into gaining the business of your client and making sure that the client is happy through the hiring and onboarding process.
I can definitely say that I enjoy helping people find jobs. However, the recruiting world even years ago was an environment filled with high demands to produce or else you get fired. Because of these high-pressure expectations, it wasn't always at the top of mind to ensure that my candidate had the best experience during the process. I'm sure neither myself or my colleagues meant to intentionally ignore the voices of candidates, but we also weren't very intentional about hearing them either.
Fast forward to 2018 until now, recruiting has changed and candidates have changed right along with the marketplace. The job place is flooded with open roles but not enough qualified talent to place. The recruiter is now finding that in order to fulfill the needs of this new job market, you have to be intentional with how you handle a candidate's full experience and how you're working with the desires of hiring managers desires. But how?
(I also talk about the intentional recruiter mindset on the first episode of Coffee with Hiretual!)
Being intentional is a term we understand but we don't always act upon. The vision of being intentional as a recruiter has been tainted by unrealistic requisition loads, purple squirrel hunting, and hiring managers that desire to hire perfect matches on a job description's list of duties. The recruiting expectations of companies have not matched what's happening in the marketplace described above.
Furthermore, we're now in a climate where the marketplace will undergo even bigger shifts that companies need to align their expectations with. In our current stance of COVID-19 impacting our work and personal lives, I believe we are going to see our numbers decline for candidates not hearing back. Recruiters are going after tools and resources to be more intentional in the current market because that's what they should be doing but also because quality candidates aren't falling from the sky. We live in an age now where candidates are catching on to what an intentional recruiter is and expect that type of person to show up.
Recruiters now have to engage in fiercer competition with hundreds of thousands of other recruiters nationally and internationally essentially going after the same candidates. Recruiters can no longer just recruit, we are now marketers, social media networkers, and brand ambassadors on various social media platforms. If you're asking what being intentional looks like:-
・It's becoming leaders in your industry on social media platforms by posting about relevant topics that add value and draw in your talent.

・It's creating talent communities to make sure you're constantly building relationships and forming referral networks to those that are in your database regardless if they were qualified for a role in your company or not.

・It's revamping the onboarding process and the overall candidate experience.

・It's making sure we are laser sharp in identifying the RIGHT fit via behavior,

skill set

, and passion.
This heavy loaded role and responsibilities can get any recruiter caught up in just simply doing the same routine over and over again. Even with new technology tools and resources, it can sometimes make recruiters and sourcers pretty generic in their originality. That's a part of being an intentional recruiter: Being your authentic self to identify and acquire great talent.
A recruiter colleague of mine was once researching a candidate's page that he had been pursuing for a while. The candidate entertained a short dialogue exchange (but wouldn't commit to moving forward with an interview) and she mentioned how she chews about 3 packs of Extra gum a week in one of her social media posts.
My colleague sends her a huge box of extra gum to her office. In the note, he mentioned that he hoped he wasn't being too Extra (pun intended) but this was how much company XYZ believed she was an amazing talent worthy of a strong pursuit! Let's just say he won her over, she interviewed and, of course, got the job. He was original and intentional in going after what he knew his hiring manager wanted.
In lieu of the state of emergency our country is in, here's what I see changing drastically. The once non-intentional recruiters are now evolving and becoming more thoughtful because this is the time for us to unify and come together even in the time of social distancing.
For the recruiters that still aren't catching the intentional train, they will quickly get left behind. Even now as we move into video interviews and remote jobs we can remember a couple of things to maintain an intentional mindset with candidates:
・Leave IQ at home and bring our EQ out to play.

・Remembering your love for recruiting and why you decided to get into recruiting in the first place.

・Be compassionate! Candidates are humans too and they are processing a lot right now.
And recruiters, being intentional with your decision-makers and hiring managers doesn't mean you are now the "Yes Man/Woman". Instead, you should be speaking up at this time and coaching your managers on resume perusal, right fit, and killing the purple squirrel mentality.
There is no doubt that COVID-19 has made an impact on our lives but it can also help bring us back to treating people with empathy and seeing individuals as people with families, bills to pay, and careers to build. Our entire country is going to need to hit the reset button very soon and why not enter into our new start with an intentional mindset.
newsletter
Subscribe for our daily news
Please use a valid work email.
By filling out this form you agree to hireEZ's Privacy Policy and consent to receive communications from hireEZ.
newsletter
Subscribe for our daily news
Please use a valid work email.
By filling out this form you agree to hireEZ's Privacy Policy and consent to receive communications from hireEZ.
Stay Up-to-Date on Future Talent Acquisition Events
Please use a valid work email.
By filling out this form you agree to hireEZ's Privacy Policy and consent to receive communications from hireEZ.
3:03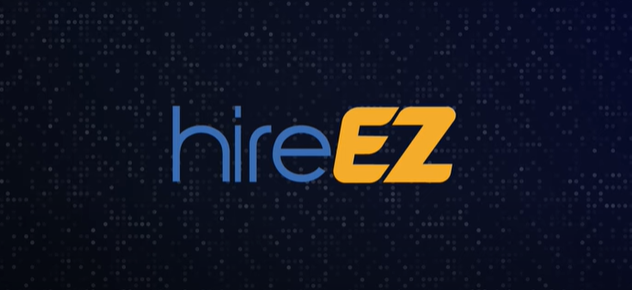 hireEZ - Outbound Recruiting Made Easy!
4:51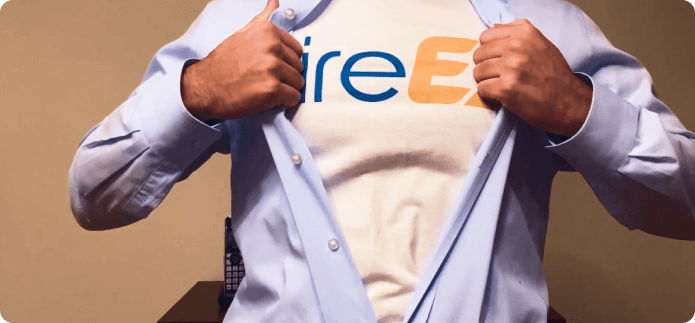 A Hiring Superhero Rebrand Made EZ