Published 12 November 2021
How DIVERSANT Reduced Time Spent Sourcing by 35% and Increased Placement Revenue by 7% Using hireEZ
Discover how the DIVERSANT team reduce 35% of their time spent in sourcing while achieving 7% in placement revenue with hireEZ.



3 min read
DIVERSANT + hireEZ at a Glance
20% of DIVERSANT Direct Hire Practice revenue is generated by hireEZ
35% reduction in the time spent sourcing
7% increase in placement revenue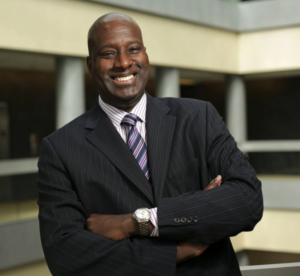 "I founded DIVERSANT to help connect IT professionals with industry-leading companies seeking to fill specialized and hard-to-find roles. With hireEZ, we can simplify and accelerate the process of finding the right talent to help our clients support their organizational objectives. hireEZ has been a game-changer for us."
Gene C. Waddy
CEO, DIVERSANT
About DIVERSANT
DIVERSANT is the nation's largest African-American owned IT staffing company in the U.S. and a fully-certified MBE (Minority–owned Business Enterprise).
Using a consultative approach, DIVERSANT specializes in helping Fortune 500 and mid-market clients support their corporate diversity goals and connect with IT professionals from across the nation. DIVERSANT offers temporary staffing, contract-to-hire, direct hire and managed solutions.
Website: www.diversant.com Industry: IT Staffing Solutions and Services No. of Employees: 1,001-5,000 employees Current sourcing team size: 100+ enterprise-wide Headquarters: Red Bank, New Jersey ATS: JobDiva (proprietary system)
Challenges Before hireEZ
DIVERSANT is the largest African American owned IT staffing firm in the U.S. and specializes in helping organizations address the challenges associated with finding direct hire candidates with specialized backgrounds in the IT space.
Prior to using hireEZ, DIVERSANT leveraged a variety of sourcing tools, job boards, referrals and networking opportunities to identify prospective candidates but faced issues finding candidates with niche skill sets. Like many organizations, DIVERSANT customers typically use internal resources to find candidates for general roles and partner with DIVERSANT to find individuals with specialized backgrounds and hard-to-find areas of expertise with a low rate of unemployment rate (typically less than 1%).
In 2019, DIVERSANT identified an opportunity to further invest in tools that would help give their team the additional resources they needed to be successful, accelerate their ability to find qualified candidates and help clients support their hiring objectives.
At that point, members of the DIVERSANT leadership team conducted a vendor evaluation process to research additional solutions that could help. DIVERSANT leadership identified hireEZ as a unique resource that could help them access a vastly larger pool of candidates – more than 800 million individual profiles pulled from 45 open web platforms.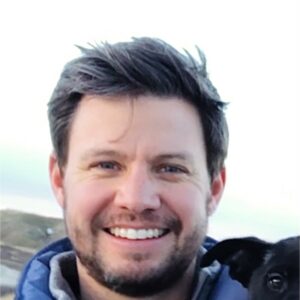 "At DIVERSANT, we are always looking for new solutions to help our team members work more efficiently and deliver better results for our clients. And that's why hireEZ immediately stood out. The ROI has been outstanding."
Ryan Jaco
Vice President, DIVERSANT
Common Roles Sourced Using hireEZ
Full-stack developers
Software engineers with cloud, DevOps, scrum and agile experience
Product owners
Cybersecurity professionals
SDLC professionals
Underrepresented candidates from minority groups including Black or African Americans, Native Americans, Hispanics, women, and veterans
The Results Using hireEZ
After implementing hireEZ, the DIVERSANT team immediately realized that hireEZ could help their clients uncover candidates that they could not easily find using traditional solutions.
One key feature that DIVERSANT has leveraged successfully is hireEZ's ability to mass email a population of candidates and to schedule automated email campaigns that are designed to convert in the long run. As a result, DIVERSANT has experienced a vast improvement in terms of candidate response rates and engagement.
Today, hireEZ represents 20% of the revenue generated by the DIVERSANT Direct Hire Practice and the team has reduced time spent sourcing by 35% and increased placement fees by 7% as a result of adopting hireEZ.
Ryan Jaco says… "When you're reaching out to candidates, they rarely respond right away. But when you contact them several times, that's usually when they respond and hireEZ makes that engagement easy with the email automation feature. It's a differentiator for us."
Looking Ahead
Using hireEZ, DIVERSANT is well-poised to deliver on their mission of connecting IT professionals with top companies across the U.S. and help their customers source better candidates, build stronger candidate relationships and help organizations build more diverse workplaces.
Ryan Jaco says… "The number one reason why we invested in hireEZ, and continue to invest in hireEZ, is that we're able to more easily find the right people for very specific and hard-to-fill roles. From my perspective, hireEZ is top-of-the-class. I expect to double the results that we've experienced using hireEZ by this time next year."
CONTACT SALES