As the world evolves and economies continue to expand, certain cities stand out as hotspots for career opportunities. These vibrant urban centers not only offer a high quality of life but are also teeming with diverse industries, attracting ambitious professionals from around the globe. In this blog post, we'll explore five growing cities that are ready to hire top talent. Whether you're seeking a new job or contemplating a relocation, these cities provide the perfect environment to thrive professionally and personally.
Austin, Texas, USA:
Known as the "Silicon Hills," Austin has rapidly emerged as a tech hub and an entrepreneurial paradise. With a bustling startup scene and the presence of tech giants like Dell, IBM, and Amazon, the city offers abundant opportunities for software engineers, data scientists, and IT professionals. Additionally, Austin is home to numerous research institutions and universities, fostering a rich environment for innovation. Its low cost of living, vibrant culture, and warm climate make Austin an attractive destination for professionals seeking a vibrant work-life balance.
Melbourne, Australia:
Melbourne has become a rising star in the Asia-Pacific region, offering a diverse and robust job market. The city boasts strong finance, technology, healthcare, and creative industries. With renowned universities and research centers, Melbourne attracts skilled professionals from around the world. The city's vibrant cultural scene, excellent healthcare system, and high standard of living make it a sought-after destination for those looking to take their careers to new heights.
Berlin, Germany:
Berlin has undergone a remarkable transformation in recent years, establishing itself as a hub for innovation and creativity. The city has a thriving startup ecosystem and a burgeoning tech industry, making it an attractive destination for programmers, designers, and digital marketing professionals. Moreover, Berlin's cosmopolitan atmosphere, affordable living costs, and vibrant arts and cultural scene contribute to its allure. With a strong emphasis on work-life balance and sustainability, Berlin provides a nurturing environment for career growth.
Bangalore, India:
Known as the "Silicon Valley of India," Bangalore is a city that epitomizes technological innovation. It is home to major multinational corporations, leading IT companies, and research institutions. The city's IT and software services sector is flourishing, creating a constant demand for skilled professionals in fields like software development, data analytics, and artificial intelligence. Bangalore's affordable living costs, diverse food scene, and pleasant weather make it an enticing destination for ambitious individuals looking to make a mark in the tech industry.
Toronto, Canada:
With its cosmopolitan vibe and diverse workforce, Toronto has become one of North America's most thriving cities for talent. The city boasts a robust financial sector, a rapidly growing tech industry, and a strong presence of healthcare and engineering firms. Toronto's multicultural environment, exceptional quality of life, and emphasis on inclusion make it an attractive destination for professionals from all backgrounds. As Canada's largest city, Toronto offers a multitude of career opportunities while maintaining a welcoming and inclusive community.
Conclusion:
These five cities represent a diverse array of opportunities for ambitious professionals seeking to take their careers to new heights. Whether you're a tech enthusiast, a finance expert, a creative professional, or an entrepreneur, these growing cities are ready to welcome you with open arms. Austin, Melbourne, Berlin, Bangalore, and Toronto provide a winning combination of thriving industries, a high quality of life, and a culture of innovation, making them ideal destinations for those ready to seize new professional opportunities. Embrace the chance to explore, grow, and flourish in these cities that are poised to hire top talent.
newsletter
Subscribe for our daily news
Please use a valid work email.
By filling out this form you agree to hireEZ's Privacy Policy and consent to receive communications from hireEZ.
newsletter
Subscribe for our daily news
Please use a valid work email.
By filling out this form you agree to hireEZ's Privacy Policy and consent to receive communications from hireEZ.
Stay Up-to-Date on Future Talent Acquisition Events
Please use a valid work email.
By filling out this form you agree to hireEZ's Privacy Policy and consent to receive communications from hireEZ.
3:03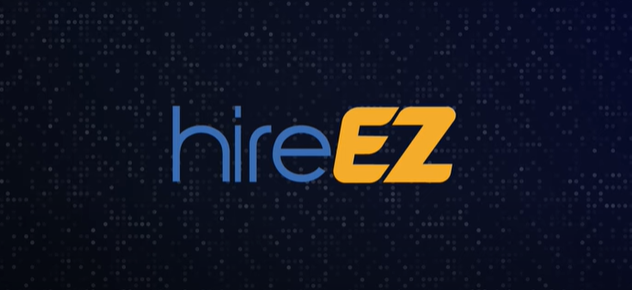 hireEZ - Outbound Recruiting Made Easy!
4:51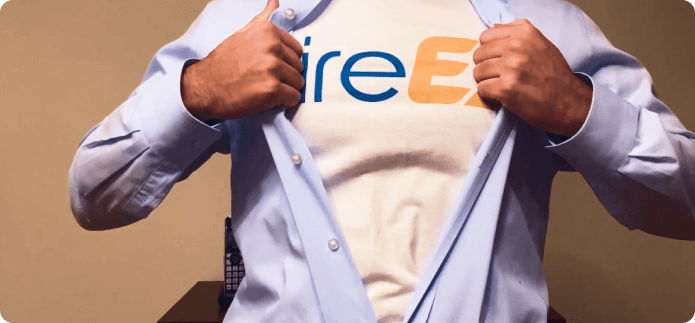 A Hiring Superhero Rebrand Made EZ