Back to Content
5 Outbound Recruiting Tips That Can Help You Boost Productivity
JANUARY 25, 2022 3 min read
When it comes to productivity, you'd instantly think of the phrase, "getting stuff done," and it isn't about doing more or spending extra time on your work. Instead, it is about doing work that truly matters.
In general, the concept of "achieving more by doing less" involves:
Listing everything that you need to do

Prioritizing the most important and high-impact tasks first

Having reasonable expectations
Today's labor market is challenging for recruiters. Most still rely on inbound recruiting tactics such as employer branding, crafting appealing job descriptions, and searching through their current ATS platform to find candidates. To boost productivity, recruiters must consider the current economic climate and adjust their recruiting strategy to instead use outbound recruiting strategies. Here are some actionable outbound recruiting tips to help you receive greater results.
Before hopping on to these tips, let's review how most recruiters measure their results.
Common productivity metrics for recruiters:
Time to hire

Cost per hire

Quality of hire
In the following tips, you'll find how you can target each productivity metric and achieve more through outbound recruiting.

Set Expectations with Hiring Teams
First and foremost, to be successful in outbound recruiting, you must communicate with your hiring teams to set expectations for new hires. Setting these expectations will allow recruiters to proactively find the right person to avoid back and forth conversations. Before looking for the candidate, it is best to incorporate must-haves and nice-to-haves skills and qualities to allow full transparency during the first conversation with the candidate. Setting these expectations beforehand will help recruiters reduce the time to hire.
Enrich & Update Your Current ATS Platform
Almost all recruiters use an ATS platform that collects information about applicants and candidates. However, as time goes on, people grow professionally in different areas; some may have been promoted, while others may have switched careers. It is crucial for recruiters to consistently enrich and update their existing ATS platform to find updated candidate information. Instead of using outdated ATS information, recruiters may increase the quality of hires by sourcing using up-to-date candidate profiles.
Personalized Email Templates for Everything
To streamline the hiring process and maintain a positive candidate experience, recruiters should create email templates for everything. For example, email templates for the first initial outreach, follow-up communications, interview scheduling, and more. Integrating other systems into your personalized email templates saves time and allows recruiters to focus on other essential tasks in the recruiting process
Creative Outreach
One of the significant elements in outbound recruiting is all about being creative and thoughtful about how you contact candidates. Not only does the recruiter need to be proactive in searching for talent, but creativity also comes into play in outbound recruiting. Need an example? Find out how hireEZ's Senior Recruiter, Teara, hired our Growth Enablement Manager, Rachel. A creative and personalized approach allows targeted candidates to feel more wanted and respected, leading to a better candidate engagement experience.
Structuring the Interview Process
Interview scheduling could be painful for recruiters but also candidates. A tedious application and interview process reflects negatively on the candidate experience. The last thing recruiters want is a potential employee dropping off due to a lack of consistency in scheduling interviews. Therefore, it is best to integrate your current calendar to allow candidates to pick the time you're available.
Bottom line
In sum, to increase efficiency and productivity, it is best to set expectations with hiring teams and prepare requirements beforehand. While there are only 24 hours a day, recruiters may utilize their time to proactively search for talent instead of waiting for the next candidate to apply for the given job position. To achieve your productivity metric goals, it's important to streamline your outbound recruiting process and discover the right technology to help you throughout your recruiting journey.
Ready to accomplish more? Contact hireEZ's team to learn how we can help you streamline your outbound recruiting process.
newsletter
Subscribe for our daily news
Please use a valid work email.
By filling out this form you agree to hireEZ's Privacy Policy and consent to receive communications from hireEZ.
newsletter
Subscribe for our daily news
Please use a valid work email.
By filling out this form you agree to hireEZ's Privacy Policy and consent to receive communications from hireEZ.
Stay Up-to-Date on Future Talent Acquisition Events
Please use a valid work email.
By filling out this form you agree to hireEZ's Privacy Policy and consent to receive communications from hireEZ.
Continue Learning with Us
Discover the power of getting certified in Outbound Recruiting.
Explore Certifications
3:03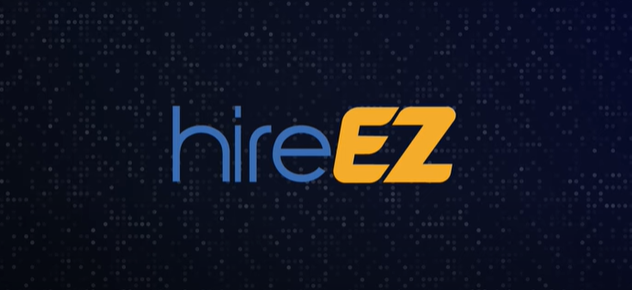 hireEZ - Outbound Recruiting Made Easy!
4:51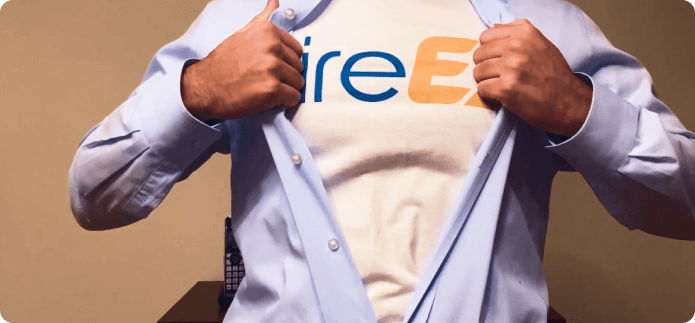 A Hiring Superhero Rebrand Made EZ