Hi, there!
You can use this audio player to convert website page content into human-like speech.
1.0X
These past 12 months have been a challenging time for the talent acquisition (TA) community, to say the least. We've seen many of our friends in recruitment impacted by layoffs through no fault of their own.
We can imagine how you must be feeling. The fear, the frustration, and the anxiety surrounding the current state of the job market is palpable. And it's sparked passionate discussions about what job-seekers should and should not be doing to secure their next opportunity.
One hot topic (inspiring heated debate online) is using LinkedIn's Open to Work banner. In a now-infamous CNBC article, one ex-Google recruiter said job-seekers should avoid using the banner because it "feels like desperation".
That sentiment has opened the floodgates for professionals across the board to weigh in on the stigma surrounding the banner.
So, how do TA professionals really feel about seeing that green banner on your LinkedIn profile? And what can you do to optimize your job search in this challenging market?
Understanding Objections to the "Open to Work" Banner
Let's be honest. Most arguments against using LinkedIn's Open to Work banner prey on job-seekers' fears of perception: What assumptions are recruiters making about me when they see the banner on my profile? Am I opening myself up to lower offers because recruiters view me as desperate to accept any job that comes my way? Should I be worried that turning the banner on signals discontent with my current role?
If you're recently unemployed, you might wonder if being open to work indicates that you're somehow at fault for your current situation. You might be discouraged by the belief that recruiters only seek to recruit top talent from active roles.
These are all valid feelings. Searching for a job puts us in a vulnerable position. Without the right outlook, it can send us spiraling into being hypercritical of ourselves and accepting advice wherever we can get it. But, when we dig deeper, we start to realize the faulty logic behind some of these ideas.
What Do Experts Say About "Open to Work"?
In this Recruiter Therapy session on "Open to Work" Shaming, outbound recruiting expert Paul DeBettignies gives his unequivocal endorsement of the "Open to Work" banner and reminds us of the influence of external factors outside of our control:
We couldn't agree more. It's important to keep external factors in mind and realize that being open to work doesn't say anything about your value as an employee. As Paul puts it, "Your job is to find a job." LinkedIn's Open to Work banner is just one of the tools at your disposal to help you land that next opportunity. In today's hyper-competitive job market, there's no shame in using every tool in your toolbox.
After all, visibility is key. If no one knows you're open to work, you may lose a competitive advantage to others with the banner on.
Going Beyond the Banner
Don't expect the banner to do all the heavy lifting, though. LinkedIn is a networking platform, first and foremost, and it's important to remember that maximizing your visibility means engaging with other users.
Technical Recruiting Manager Steve Levy offers these tips to job-seekers who have turned on the Open to Work banner:
Don't just sit back and expect sympathy from turning the banner on

Keep engaging and delivering relevant content to your network

If you're interested in an opportunity, write a post about it and tag people in the company
Above all, remember that you're not alone. Community is more important than ever as thousands of recruiters face similar challenges in the job market. hireEZ's bi-weekly Recruiter Therapy sessions put you in direct conversation with veterans of our industry who can offer guidance in these trying times. Register today to get involved with the community.
newsletter
Subscribe for our daily news
Please use a valid work email.
By filling out this form you agree to hireEZ's Privacy Policy and consent to receive communications from hireEZ.
newsletter
Subscribe for our daily news
Please use a valid work email.
By filling out this form you agree to hireEZ's Privacy Policy and consent to receive communications from hireEZ.
Stay Up-to-Date on Future Talent Acquisition Events
Please use a valid work email.
By filling out this form you agree to hireEZ's Privacy Policy and consent to receive communications from hireEZ.
Continue Learning with Us
Discover the power of getting certified in Outbound Recruiting.
Explore Certifications
3:03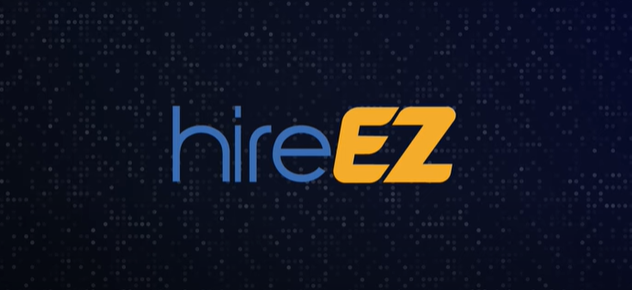 hireEZ - Outbound Recruiting Made Easy!
4:51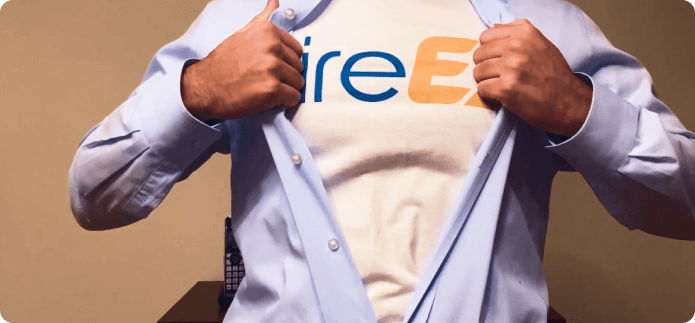 A Hiring Superhero Rebrand Made EZ