Hi, there!
You can use this audio player to convert website page content into human-like speech.
1.0X
Noisy households, unstable Wi-Fi, and make-shift workspaces. Over the past twelve months, these challenges have become the new normal for remote hiring teams.
As you've done your best to adjust to these unprecedented circumstances, the last thing you need is professional applications that slow you down, require extra steps to complete a task and roadblock effective collaboration.
With talent acquisition teams facing increased competition for talent in 2021,hireEZ wants to empower recruiters with a workflow that helps them be more productive and efficient. You may have heard the announcement about our new AI Sourcing workflow, but if you haven't, we want to answer your big question — "What's the big deal?"
With added features, a modified interface, and enough functional flexibility to fit your specific candidate sourcing style, here are three ways hireEZ's new AI Sourcing workflow will help you strategically source top talent better than ever before.
1. Replicate Past Hiring Success
You've probably heard the phrase "history tends to repeat itself." While we hope that isn't the case for 2020, we do believe that TA teams can repeat past hiring success with hireEZ.
How might that happen?
Imagine you're a recruiter who found out that two software engineer hires from a few months ago turned out to be exceptional employees. As a result, you've been given three more reqs for similar roles. If you knew the search parameters you used to find those successful employees, wouldn't you want to use them again to fill these new roles?
With "search history" and "saved search" functions added to our AI Sourcing, recruiters can always go back and analyze their past searches. If there are search parameters that consistently help you find the best candidates, you can easily copy them into new or existing projects and save them for future use. You can also review unsuccessful searches to better grasp what criteria might not work best for your future sourcing projects.
2. Perform Real-Time Adjustments
Despite our fast-paced technology-driven world, there are still some recruitment tech tools that make it difficult to alter searches. By removing unnecessary steps and long delays on search results, we have made refining searches a seamless process.
If you're not getting desired candidates with a search, you used the wrong filter by mistake, or you have a new req that only requires changing a few filters, you can update search filters at any time during a sourcing project. Most importantly, those changes will be reflected in the candidate pool right away.
Now, there should be nothing holding you back from making adjustments, improving your strategy, and optimizing your searches in real-time.
3. Inform Hiring Decisions With Talent Pool Visibility
It's common advice from CEOs, managers, and team leaders to "look at the bigger picture." hireEZ values this philosophy, which is why we provide recruiters a holistic view of candidate profiles. To give recruiters an even bigger picture to look at, we've changed the way search results are generated.
Once recruiters perform a sourcing task, hireEZ will automatically show the best candidates all-at-once. With a shorter loading period and less time spent clicking buttons to "see more" profiles, you can better focus on finding quality talent.
By clicking into the "Generate Insights" button on our sourcing page, recruiters can also access a comprehensive breakdown of their talent pool, based on factors such as skills, locations, and diversity.
With candidate insights at your fingertips, faster loading times, and a big picture view of your talent pool, you're ready to source with confidence and find your next best hire.
4.Improve Your Candidate Sourcing Workflow
Some recruiters might want to replicate past hiring success using their search history and saved searches. Some may want to experiment and change parameters for each req. And others may want to try a mixture of those two or something completely different.
With hireEZ, there's room for everyone's candidate sourcing strategy. And, most importantly, we give you the flexibility to alter your strategy as you see fit. If you have any questions about our new workflow, please reach out to our Customer Success team.
If you're not a customer and would like to learn more about these features, check out our pricing plan or contact our sales team today.
newsletter
Subscribe for our daily news
Please use a valid work email.
By filling out this form you agree to hireEZ's Privacy Policy and consent to receive communications from hireEZ.
newsletter
Subscribe for our daily news
Please use a valid work email.
By filling out this form you agree to hireEZ's Privacy Policy and consent to receive communications from hireEZ.
Stay Up-to-Date on Future Talent Acquisition Events
Please use a valid work email.
By filling out this form you agree to hireEZ's Privacy Policy and consent to receive communications from hireEZ.
3:03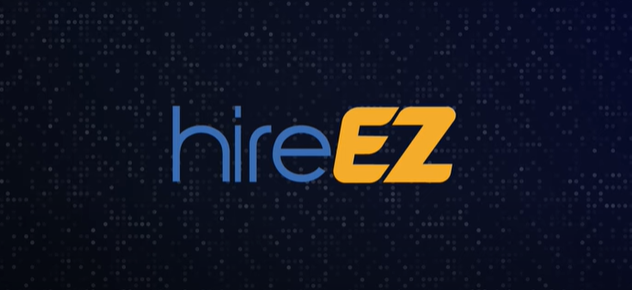 hireEZ - Outbound Recruiting Made Easy!
4:51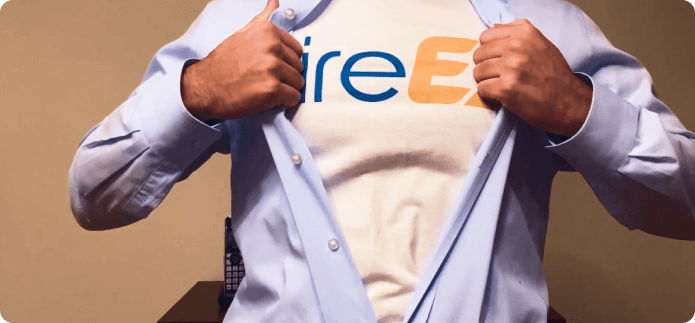 A Hiring Superhero Rebrand Made EZ