Back to Content
How Recruitment Analytics Will Change the Workplace As We Know It
JANUARY 25, 2022 3 min read
Hi, there!
You can use this audio player to convert website page content into human-like speech.
1.0X
When it comes to businesses understanding consumer behavior, data is key.
10 years ago, it may have been enough to send a copy-and-paste marketing email to consumers. Today, companies are leveraging consumer data, including online clicks, social media activity, and more to learn about their audience and target them accordingly.
Like marketing, recruitment is headed in a similar direction. It's up to hiring teams to use information about job seekers and tailor custom strategies that cater to them. Recruitment analytics provides the roadmap to help you do just that.
As of now, data is likely a constant in your workflow. You may have used it to gauge team performance, track goal progress, and keep executives in the loop on achievements and improvements to be made.
As a countermeasure to the uncertainty of the current job market, more talent leaders are embracing the value of data-driven processes for their talent teams — both for navigating post-pandemic recruitment and ensuring long-term hiring success.
Still, some have voiced concerns about making the recruitment process data-centric, including talent professionals becoming too data-reliant, slowing down processes if data is in excess or inaccessible, and data not being accurate based on its source.
Things can be done differently today because there is technology to make data accessible and autonomous to all individuals on a team. For data-driven processes to work efficiently, organizational leaders must actively set a standard for their team on data management and analysis best practices.

Goals are the guide for data collection
Hiring more recruiters to help your startup meet its workforce growth goals.
Investing in an industry-recommended recruitment marketing tool to connect with talent over competitors.
Instances like these show that business decisions are always driven with goals in mind.
Similarly, the data you collect should be geared towards a specific purpose. Tracking data that doesn't make a difference to your bottom line will only waste resources and overcomplicate your existing processes.
To ensure that recruitment analytics and goals work hand-in-hand, leaders must be clear with their team on goals, priorities and problems to be solved. This is your roadmap to selecting a platform that's user-friendly to collect, segment, and manage data needed for your process.
If your organization has suffered in three key areas — increasing diverse representation in pipelines, losing talent to competitors, and low response rates with passive job seekers — your data should give you an idea of where you're at and where you need to be for each area.
Talent teams use EZ Insights as a starting point. These reports provide real-time data visibility on specified areas of the talent market. This includes:
🌎 diverse representation within the talent market
🎖 top companies where candidates are choosing to work at
🔀 the number of professionals that are changing jobs in a given period of time

Data must be the focal point of your processes
There's no reason to have to play hide-and-seek with your talent data today.
How many times have we heard about data becoming siloed and inaccessible across teams Overcomplicated data management leads to ineffective collaboration, dragged-out processes and a lot more working hours.
Once your goals are solidified and you know the recruitment analytics needed to achieve them, the next step is making it visible and retrievable by all team members.
You may be looking to hire more women sales development representatives for remote positions. If your EZ Insights report includes 11,000 professionals within a set of specified locations, what's the most user-friendly next step to put that data in action?
It's transitioning into a talent sourcing project directly from the talent pool surfaced in that report. Being data-driven today no longer means jumping through a ring of fire to get what you need. Talent teams can screen those profiles, add them to a project, and begin email outreach with a few clicks.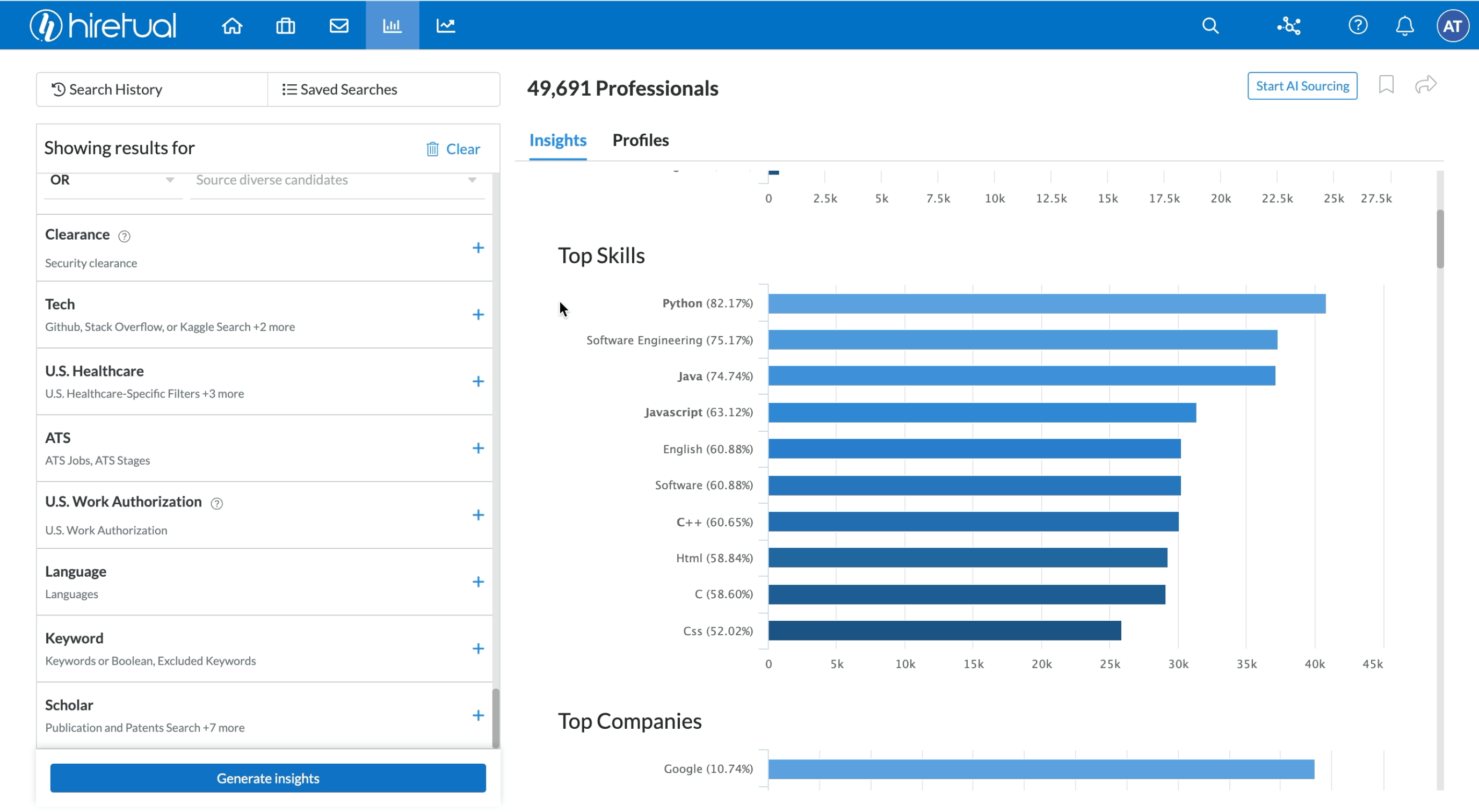 Not only is data front-and-center, but it becomes operational by intuitively flowing across your entire recruitment process. No wasted steps and no inaccessibility.
Your processes must be flexible enough to measure ROI
The beauty of data is in its evolution. It's constantly updating and teams are primed to take advantage of real-time metrics to ensure their goals are being met.
Still, we have to keep in mind that your company will use data differently than anyone else. That means that you will need visibility on metrics specific to your unique goals.
If you're in a consulting company struggling with an unqualified talent pool, you'd want to use a platform that shows you real-time progress of how your team is sourcing, qualifying, and engaging talent.
According to our 2021 Recruiting for Recovery report, unqualified candidate pools are the biggest concern in adopting AI.
At hireEZ, we've found this reporting transparency a much more productive way for teams to measure ROI for candidate qualification and shift sourcing and engagement practices immediately according to the performance they see.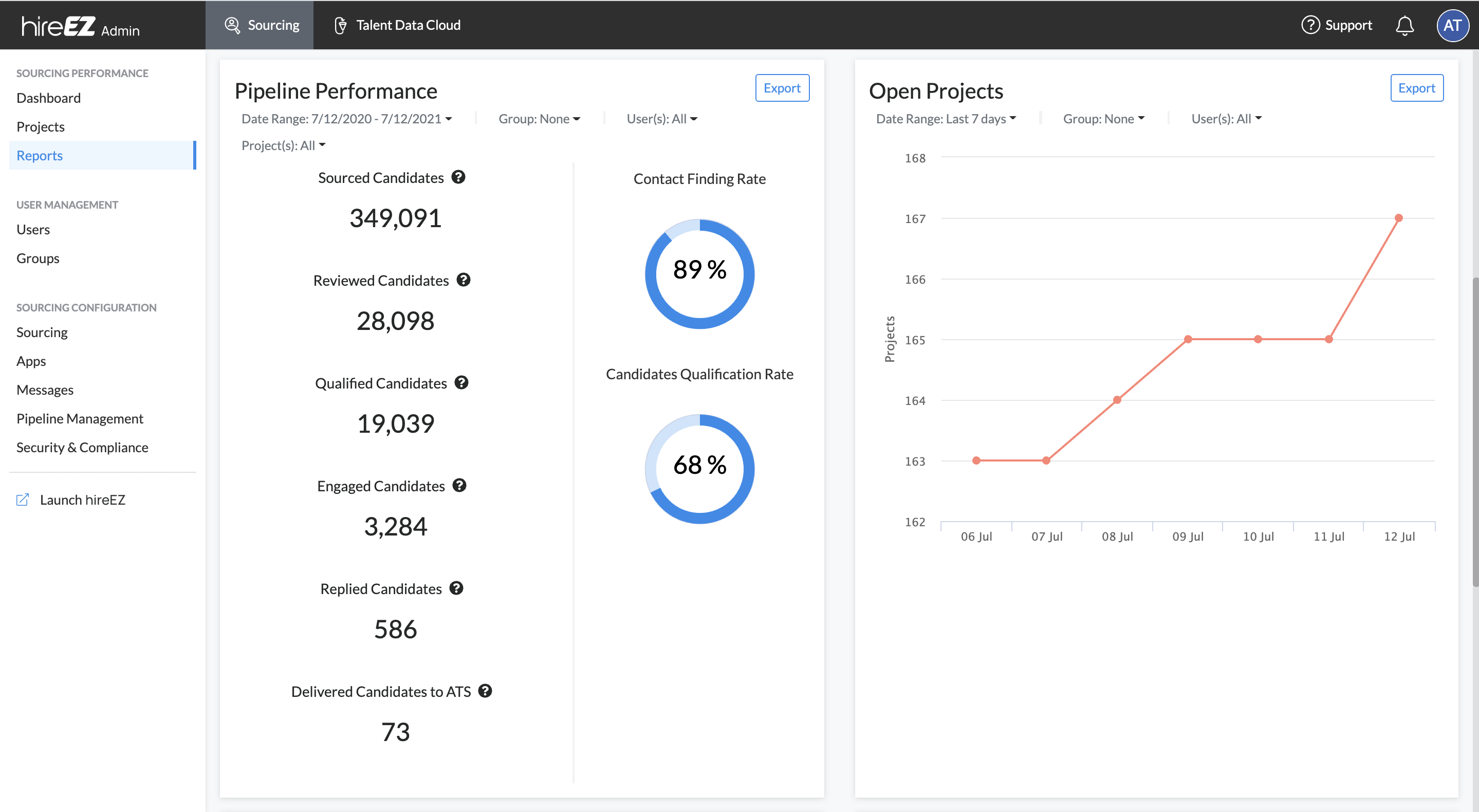 You could leverage a data dashboard to clearly display how your team is progressing.
It's customizable, digestible and encourages an active feedback loop between leaders and teams. In turbulent areas of recruitment, such as candidate experience and diversity recruiting, it helps leaders communicate and remain aware of how plans are being understood and executed by the rest of the team.
Changing with the workplace
Of all the changes in the workplace this past year, recruitment analytics is one that will definitely work in your favor.
Once your data-driven processes are centered around achieving goals, increasing analytics accessibility, and measuring ROI, your entire recruitment process will be elevated.
If you're interested in how hireEZ is helping teams with these changes or have any deeper questions about recruitment analytics, we'd love to talk!
newsletter
Subscribe for our daily news
Please use a valid work email.
By filling out this form you agree to hireEZ's Privacy Policy and consent to receive communications from hireEZ.
newsletter
Subscribe for our daily news
Please use a valid work email.
By filling out this form you agree to hireEZ's Privacy Policy and consent to receive communications from hireEZ.
Stay Up-to-Date on Future Talent Acquisition Events
Please use a valid work email.
By filling out this form you agree to hireEZ's Privacy Policy and consent to receive communications from hireEZ.
3:03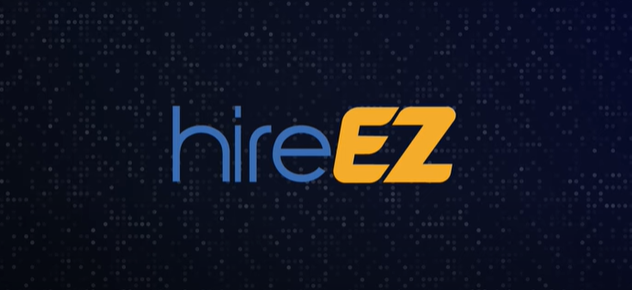 hireEZ - Outbound Recruiting Made Easy!
4:51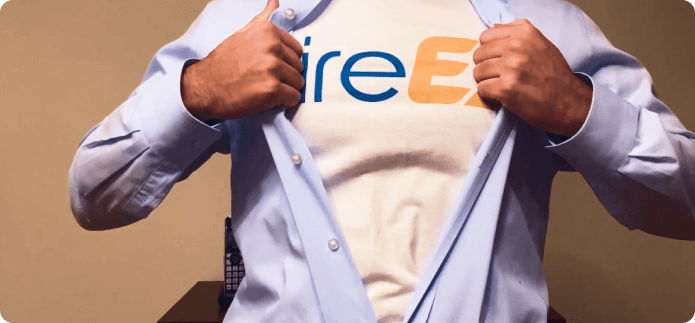 A Hiring Superhero Rebrand Made EZ