Stepping into a new year always brings many opportunities, but with that come the titanic responsibilities of reflection and re-evaluation. As recruiters, we must be wholly aware of our mistakes, for if we turn the wrong way in this landscape, we could miss out on some of the best talents in the world.
Lost opportunities are costly, but so is getting stuck in stale habits – so it's essential to find a balance between developing creative ways to improve our recruiting process while also never forgetting all that was done in years past. It's an uphill battle sometimes, but by wisely learning from our lapses in judgment and letting go when necessary, we have a chance at constantly improving our methods and delivering better results than ever before.
With that in mind, here are five common recruiting mistakes to avoid in 2023.
1. Not Defining the Role Early On
One of the most common mistakes recruiters make is not taking the time to define the role they're looking to fill. Without a clear understanding of what you're looking for, it will be difficult to find candidates that are a good fit. This can lead to frustration on both sides and ultimately result in a bad hire.
To avoid this, take the time to sit down with your hiring manager or team and hash out exactly what the role entails. Once you have a clear understanding of what you're looking for, you can begin your search with confidence.
2. Not Utilizing Technology
One of the biggest recruiting mistakes you can make is not utilizing technology. With the vast majority of the workforce now working remotely, it is more important than ever to use technology to your advantage. There are a number of great applicant tracking systems (ATS) out there that can help you keep track of applications and resumes, as well as help you communicate with candidates. Not setting up your ATS properly can lead to lost applications and create a terrible candidate experience.
The same goes for all other sourcing, calendar, email, communication and other tools. Technology is here to help you to make your life easier. If there are things you can automate, try to do that. You can save hours every month.
3. Relying Too Much on Technology
Setting and forgetting your recruitment tools is like robbing yourself of opportunity; it's limiting what you could achieve if you kept up with the changing tech landscape. Failing to make any changes or stay aware of new features in the world of recruitment technology means you could be seriously behind the curve, losing business to those that have embraced it.
Obsolete settings can leave you missing out on key candidates, desperate users of a dated recruitment platform and struggling to deliver up-to-date services. Don't get stuck in a rut – make sure to revisit your settings and processes at least twice each year!
Technology has revolutionized the recruiting process, but that doesn't mean you should rely on it exclusively.
4. Relying on Traditional Sources and Methods
If you're looking to fill the ranks with top talent, relying solely on traditional methods simply won't cut it. While there's nothing wrong with using traditional methods on LinkedIn or even print ads or attending job fairs, you can't rely on them as your only source for candidates. You need to be willing to try new things and experiment with different recruitment strategies and sources.
To truly succeed in recruitment, you need to be adventurous and willing to test out different strategies and sources. From online forums and job boards, to creative prospecting and influencer marketing, the possibilities for finding awesome candidates are practically endless – but only if you're brave enough to take the plunge! Don't limit yourself; explore what lies beyond the realm of 'normal' recruitment practices and discover new opportunities for success.
Overlooking diversity is one of those costly errors you should try to avoid. A diverse range of candidates not only accommodates candidate preferences but provides great advantages for the company as a whole. By familiarizing yourself with diversity sourcing strategies and techniques, you can strengthen relationships and open up your company to a new network of applicants.
Your commitment to diversity will give talented professionals a chance to shine and make a meaningful contribution to your organization. Now is the time to take the initiative and unlock your team's potential with diversity in 2023!
As we move into the new year, it is important to take a moment and reflect on where we have made mistakes in the past. Especially when it comes to recruiting, even a small miscalculation or misstep could be detrimental to a company's hiring efforts.
By taking the time now to look out for potential risks and pitfalls, you can ensure smooth sailing ahead! Starting the year off right by avoiding these common mistakes can pave the way for a successful 2023 for any organization.
newsletter
Subscribe for our daily news
Please use a valid work email.
By filling out this form you agree to hireEZ's Privacy Policy and consent to receive communications from hireEZ.
newsletter
Subscribe for our daily news
Please use a valid work email.
By filling out this form you agree to hireEZ's Privacy Policy and consent to receive communications from hireEZ.
Stay Up-to-Date on Future Talent Acquisition Events
Please use a valid work email.
By filling out this form you agree to hireEZ's Privacy Policy and consent to receive communications from hireEZ.
3:03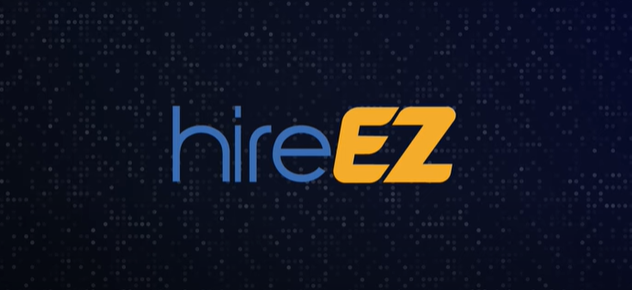 hireEZ - Outbound Recruiting Made Easy!
4:51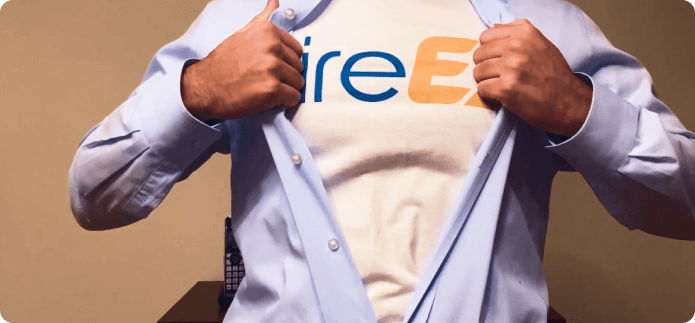 A Hiring Superhero Rebrand Made EZ