Back to Content
Recruiters' Biggest Pain Points By hireEZ's In-House Recruiter
JANUARY 25, 2022 3 min read
Hi, there!
You can use this audio player to convert website page content into human-like speech.
1.0X
Michael Deeb
started his career as a Talent Qualification Specialist in 2011 at a well-known staffing agency called Kforce, participating in a 5-week training course including IT 101, Boolean Black Belt training, and how to conduct a proper screening call. Over the past 8 years, he's done it all – like corporate recruiting, a startup recruiting expatriates from the US to live in Saudi Arabia for Saudi Aramco, and a role as a sourcer at Insperity to find candidates for every type of position and for hundreds of clients.
Michael then transitioned into something a little different at hireEZ, where he currently speaks and listens to hundreds of recruiters as a Customer Success Team Lead. To provide the best adoption and onboarding experience for hiring teams, Michael knows what recruiters like, and what they don't. Let's hear what he has to say!
From your past experience as a recruiter, how do you think recruiting has changed in the last few years? How has recruitment technology played a role in that?
Even over the past 8 years, recruiting has already evolved significantly. I began my career sourcing in resume databases, while only reaching out to those potential candidates who are active in the job market and looking for a new opportunity. This is not the case today. Now, most recruiters are targeting the passive candidate pool, which means that the strategy has had to change significantly to attract the right talent even when they're not looking. It is more important now than ever to target the right talent, and recruitment technology has evolved significantly, especially at hireEZ, to stack-rank candidates to sort the best-fit candidates to the top of your results to save time sourcing and spend more time attracting new talent to your organization through messaging and conversation.

When speaking to recruiters today, what are some of the common pain points that you tend to hear them face and how does it affect their hiring outcomes?

The most common struggle I hear today is that candidates do not reply to their outreach, followed by not being able to find the right talent. Candidates Engagement is important that's why we need tools that make it easier to not only find the right candidates but to also set up email sequences that continue to send if candidates do not respond to the first outreach, eliminating the need to set reminders for those who did not reply, and increasing overall reply rate since candidates are more likely to respond to a follow-up message rather than just one email.
What are the most pressing solutions that talent acquisition teams are looking for?
Talent acquisition teams need to hire new talent, and they need them fast! A combination of candidate sourcing across the open-web and engaging with those candidates within the same platform is critical to any organization seeking high growth in the number of employees in their organization.
What do you think are some of the key elements of a successful recruiting process, given the current employment market?
Building your brand. With so many companies coming to the forefront of candidates' choices, it's important to have a brand that resonates with the community. A combination of community efforts, ranking high in 'best companies to work for' in your area and having a culture that gives back and encourages volunteer work that benefits the area are all great tactics to building a great brand and attracting the right talent.
How important is it for recruiters and hiring managers to adapt to recruitment technology?
It's imperative that recruiting and hiring managers continuously adapt to new recruitment technology as the landscape is constantly changing. More people are on social media than all the job boards combined, so Talent Acquisition professionals need to be up to date on where their candidates are and get creative in their outreach and recruiting methods.
How do you think hireEZ is able to continue supporting recruiters to achieve their goals?
I have been at hireEZ for the past 8 months, and we have grown significantly since then. We are breaking ground on a lot of new and exciting features that will change the game completely. We will continue to improve our AI and Machine Learning algorithms to find the right talent, and also allow our customers to stack-rank best fit applicants using our algorithm to show the closest match candidates first and help you save time filtering through resumes so you can focus on what really matters; having meaningful conversations about a candidate's career goals and how it matches with the business needs.
What are some of your pressing pain points?
Let's see how hireEZ can help you set your talent acquisition strategy for success, so you can focus on being the best.
Click Here
newsletter
Subscribe for our daily news
Please use a valid work email.
By filling out this form you agree to hireEZ's Privacy Policy and consent to receive communications from hireEZ.
newsletter
Subscribe for our daily news
Please use a valid work email.
By filling out this form you agree to hireEZ's Privacy Policy and consent to receive communications from hireEZ.
Stay Up-to-Date on Future Talent Acquisition Events
Please use a valid work email.
By filling out this form you agree to hireEZ's Privacy Policy and consent to receive communications from hireEZ.
3:03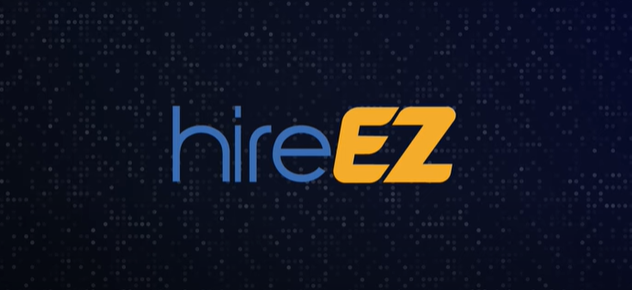 hireEZ - Outbound Recruiting Made Easy!
4:51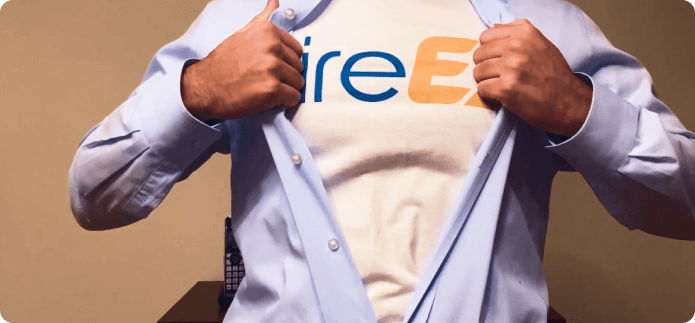 A Hiring Superhero Rebrand Made EZ