Back to Content
Building a World-Class Team: 7 Insights from Top Executives on Hiring and Retention
June 1, 2023 4 min read
Every executive knows it: Hiring the right people for the right roles is the first step toward creating a team that can deliver world-class results. Finding those people is no easy feat on its own. But, we also know it's not enough to just hire the best people. An organization needs to retain them as well. While often forgotten, employee retention is equally important for building and maintaining a great team. Without retention, an organization becomes a revolving door.
Top executives have known about these issues for years. Here are seven insights from executives on hiring and retention and what you can learn from them.
It doesn't make sense to hire smart people and then tell them what to do; we hire smart people so they can tell us what to do. Steve Jobs,
Former Founder and CEO of Apple
Companies shouldn't just hire intelligent, creative, and talented individuals to follow instructions and execute tasks. Instead, they need to bring their unique perspectives and ideas to the table. Jobs focuses on the hiring process instead of micromanaging because good hiring practices lead to employees you can trust and empower.
You can have the best strategy and the best building in the world, but if you don't have the hearts and minds of the people who work with you, none of it comes to life. Renee West,
Former President of Luxor and Excalibur Hotel and Casino
Even if a company has a great strategy or the perfect physical infrastructure, it can never achieve its full potential without the support of its employees. As West shows, retaining great people and keeping them engaged in the business is key to turning your strategy into reality.
Take care of your employees, and they will take care of your business. Richard Branson,
Founder and CEO of the Virgin Group
Branson has a point: Giving employees great pay and perks, making their workplace more enjoyable, and supporting their growth isn't only the right thing to do. It will make them feel more driven and involved, leading them to put in extra effort and be more inclined to stick around and help expand your business.
A company is only as good as the people it keeps. Mary Kay Ash,
Founder of Mary Kay Cosmetics
As Ash states, employee retention is critical to the success of a company. But beyond keeping the best people, retaining great employees allows a company to maintain its competitive advantage, build a strong brand, and create a stable and productive work environment. Consistently losing key employees can have the opposite effect, where a company consistently fails to execute.
You don't build a business, you build people, and then people build the business. Zig Ziglar,
best-selling author and entrepreneur
While building a business seems to mostly involve creating a product, establishing a market presence, and developing a brand, Ziglar says the most critical element is building a team of talented, motivated employees who are committed to the success of the company. This insight really captures the co-dependency of employees and the organizations they work for to build mutual success.
Retaining employees is about more than just offering competitive compensation and benefits. It's about creating a culture of trust, respect, and support. Indra Nooyi,
former CEO of Pepsi
Nooyi believes that a positive workplace atmosphere can help workers feel more connected and satisfied with their jobs than just money and perks. When employees feel valued and supported by their organization, they're much more likely to put in extra effort, be more efficient, and stay on board longer. A culture of openness, thoughtfulness, and encouragement can also foster collaboration, imagination, and groundbreaking ideas.
If you want to be a great company, think about what problem you can solve for the world, and then start by hiring the best people to solve it. Brian Chesky,
co-founder and CEO of Airbnb
This quote emphasizes the importance of a business having a clear vision and purpose. Doing so can aid any company in attracting the right people to achieve their aspirations and plans for the world. By identifying a problem in the world and seeking out those who are eager to fix it, any organization can bring about positive change and reach its goals.
These insights from the leading executives are helpful reminders about what's important when it comes to hiring and retaining world-class talent.
newsletter
Subscribe for our daily news
Please use a valid work email.
By filling out this form you agree to hireEZ's Privacy Policy and consent to receive communications from hireEZ.
newsletter
Subscribe for our daily news
Please use a valid work email.
By filling out this form you agree to hireEZ's Privacy Policy and consent to receive communications from hireEZ.
Stay Up-to-Date on Future Talent Acquisition Events
Please use a valid work email.
By filling out this form you agree to hireEZ's Privacy Policy and consent to receive communications from hireEZ.
3:03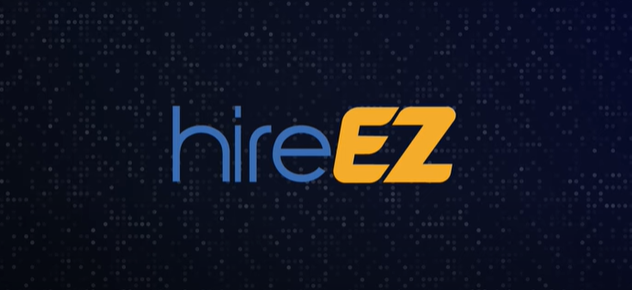 hireEZ - Outbound Recruiting Made Easy!
4:51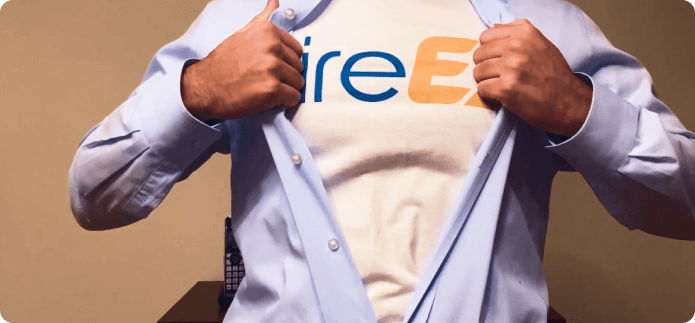 A Hiring Superhero Rebrand Made EZ