Hi, there!
You can use this audio player to convert website page content into human-like speech.
1.0X

The term "candidate experience" is nothing new in the recruiting industry. For quite some time, we have recognized its importance. However, actually implementing a plan with the goal of improving that experience is a different task altogether. According to statistics, less than 50% of recruiting companies are making strides to accurately measure and improve candidate satisfaction. Yet, with the current job market trend being more candidate-centered than ever, it is crucial that recruiters focus on providing an optimal experience for those top talent candidates, otherwise, they will very likely seek out the competition.
Undoubtedly, you already incorporate metric data into many aspects of your business, and by implementing the following suggestions into your strategy, you'll enhance your process.
First off, there are a few primary types of metrics you should focus on: 1) Quantitative or "Time-related" metrics, 2) Quality Metrics, 3) Surveys, and 4) Candidate Net Promoter Score.
Quantitative Metrics
The quantitative are the most straightforward because the familiar benchmarks are tracked. Such sub-categories in this group include:
⏱ Application Time:
Refers to the time required for candidates to complete your online job application. While this is a vital screening process, on average the process should take no more than thirty minutes for an applicant to answer questions and upload his or her credentials.
⏱ Time to Hire and Accept:
In its most simplified form, this tracks the timespan between interviewing to hiring. However, when the goal is to increase overall candidate experience, consider setting up metrics composed of other details too. For example, how much time elapses between collecting and screening applications? Are candidates referred by other employees given precedence over individuals applying from outside sources? How quickly do you send rejection notifications, and so on? Likewise, do you track the average duration between a job offer being made and accepted? Such data can give you new perspectives on how enticing the job offer was, how much your company was or wasn't respected by the candidate, and so on.
⏱ Time to Inform:
Whether you're contacting applicants with a rejection notice or making an offer to hire, measuring how long it takes you to follow-up undoubtedly impacts the candidate experience. It's important to recognize that most candidates are highly motivated when they apply for a job. Regardless if that motivation is based on financial stability, leveling up in their career, or having a strong desire to be a part of your team, the last thing you want to do is make them feel neglected. Therefore, be sure to communicate in a timely manner.
Quality Metrics
Just as important as tracking the above metrics, is collecting data pertaining to pre-candidate experience. Even before a candidate pursues the application process, these individuals are assessing your company. From the moment they see your advertised job position to the time they research your website and read reviews about you, their experience is either negative or positive. As such, all aspects of your marketing strategy is important. Provide quality content that reflects on your company culture, create job ads that are mobile-ready so those job seekers can easily apply. Addressing this side of the candidate experience can positively affect page conversion rates and the number of quality applications you receive.
Survey Questions
Asking job applicants to complete a series of surveys is yet another way to optimize candidate experience. Of course, not everyone will complete the assessments, but the data collected will help you gain insight as to how participants felt about your processes.
📝 Post-applicant survey:
Create a questionnaire that focuses on the user-friendliness of the job platform. This is also a great opportunity to gather input on how accurately the position and responsibilities were described.
📝 Post-interview survey:
Here, you can pose questions about the interviewer in regard to preparedness, job relevance, and demeanor, as well as overall experience of the people and office atmosphere.
📝 Rejection/Withdrawal response survey:
It's recommended that this survey be sent 4-6 weeks after the notification in order to ease hard feelings. While the response to this survey may be minimal, the information gathered will prove useful in helping you tweak your process in the future. In this survey, gather feedback about the overall experience in regard to quality of communication, likelihood of applying in the future, and when applicable why they rejected your offer.
Candidate Net Promoter Score
This metric provides valuable data based on scale ratings of 0-10. Have candidates' rate their overall experience as an applicant, the likelihood of recommending your company to others, as well as the possibility of them considering other positions.
By consistently reviewing your data and making adjustments that serve your unique goals, not only will you improve your overall candidate experience, you'll also attract top talent.
For more blogs and resources from Jonathan Kidder, visit WizardSourcer.
newsletter
Subscribe for our daily news
Please use a valid work email.
By filling out this form you agree to hireEZ's Privacy Policy and consent to receive communications from hireEZ.
newsletter
Subscribe for our daily news
Please use a valid work email.
By filling out this form you agree to hireEZ's Privacy Policy and consent to receive communications from hireEZ.
Stay Up-to-Date on Future Talent Acquisition Events
Please use a valid work email.
By filling out this form you agree to hireEZ's Privacy Policy and consent to receive communications from hireEZ.
3:03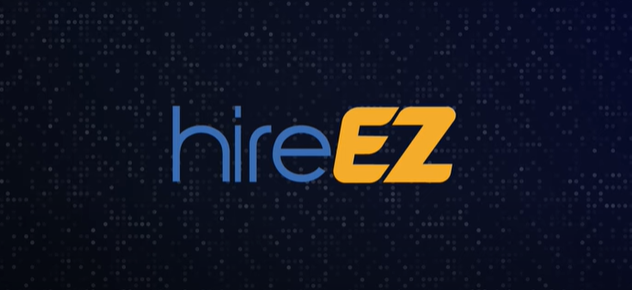 hireEZ - Outbound Recruiting Made Easy!
4:51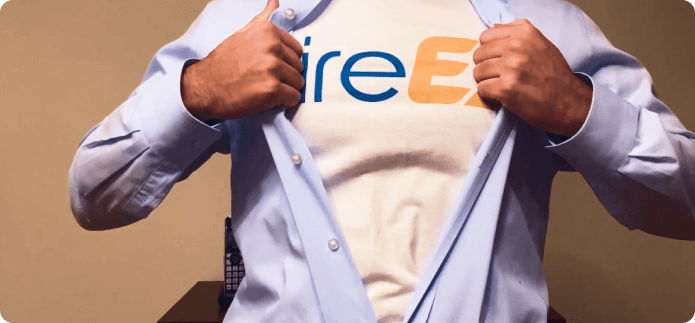 A Hiring Superhero Rebrand Made EZ