The Email Marketing Solution Built for Every Recruiter's Workflow
hireEZ Engage gives you the flexibility to reach prospects immediately and build campaigns that convert in the long-run.
hireEZ Engage gives you the flexibility to reach prospects immediately and build campaigns that convert in the long-run.
CONTACT SALES
Simplify and streamline candidate outreach with email templates and sequences
With EZ Engagement, you can create reusable email templates that can be personalized and also build automated email outreach campaigns to scale candidate outreach.
From contact-finding to email sequences to conversion tracking, better candidate conversations are made on hireEZ.

"Think of a content marketing tool, or marketing and email drip campaign platform, I would have to set up a rigid sales flow to funnel candidates into an email sequence. hireEZ is very, very recruiter-friendly in contrast, and it's very quick to go from a project to sending out an email blast,"

Ryan Mann,
Direct Hire Manager at Amtec Inc.
Recruitment email campaigns made simple

Connect
Integrate hireEZ with your email provider
Customize
Create templates for single or sequence emails

Inform
Optimize your campaigns with email marketing insights and reports

Accelerate
Send on behalf of yourself or a team member and let your emails run while you work
Complex Talent Sourcing
Made Simple
Convert talent while working on other projects
A single email is easy to miss in anyone's inbox. Set up email sequence campaigns with up to 10 touch points and retain quality communication with prospective talent.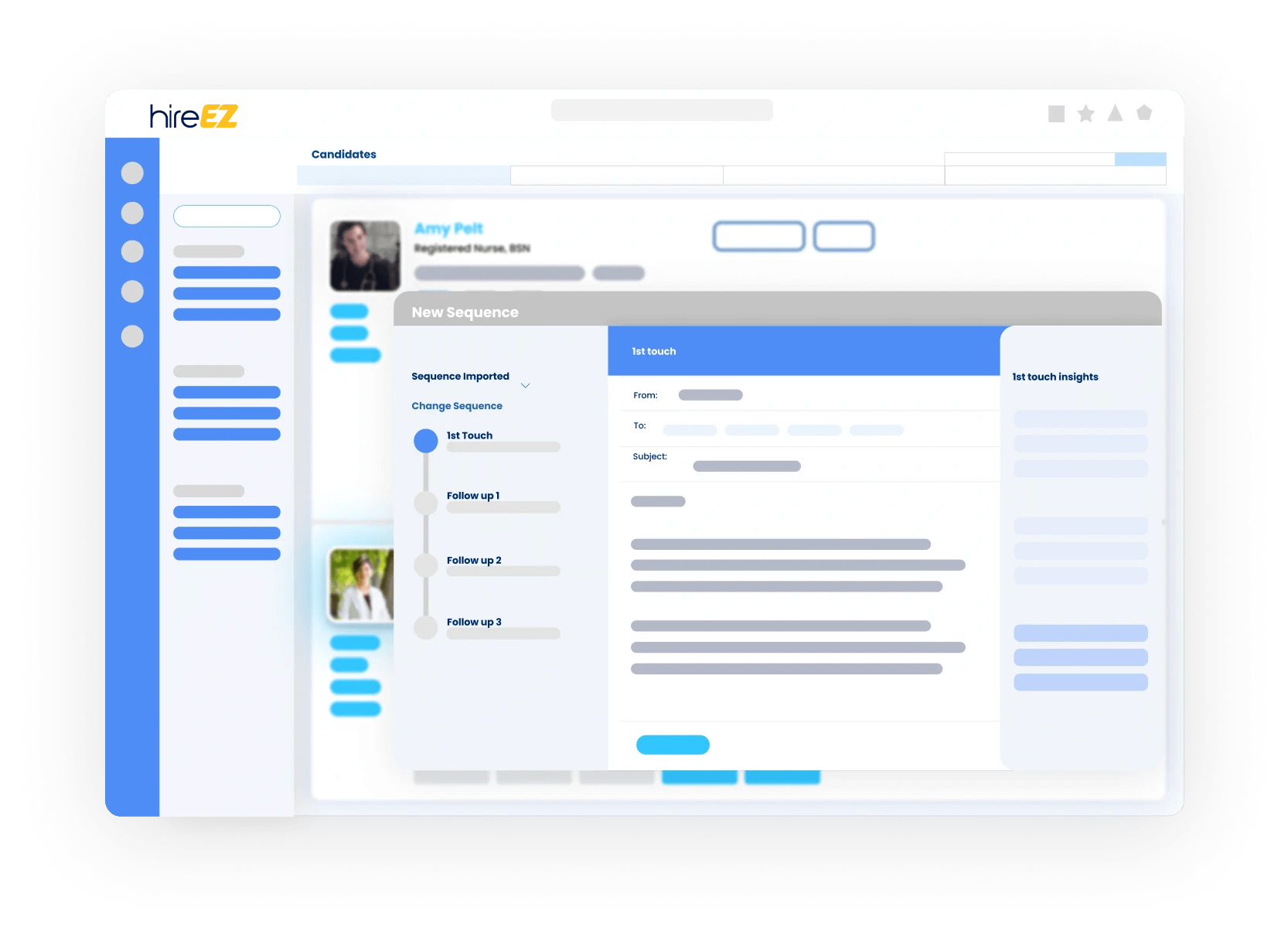 Scale email marketing efforts with smart automation
With hireEZ's email automation, you can bulk email up to 200 candidates, save email templates, set reminders for future outreach, and avoid duplicate emails from team members.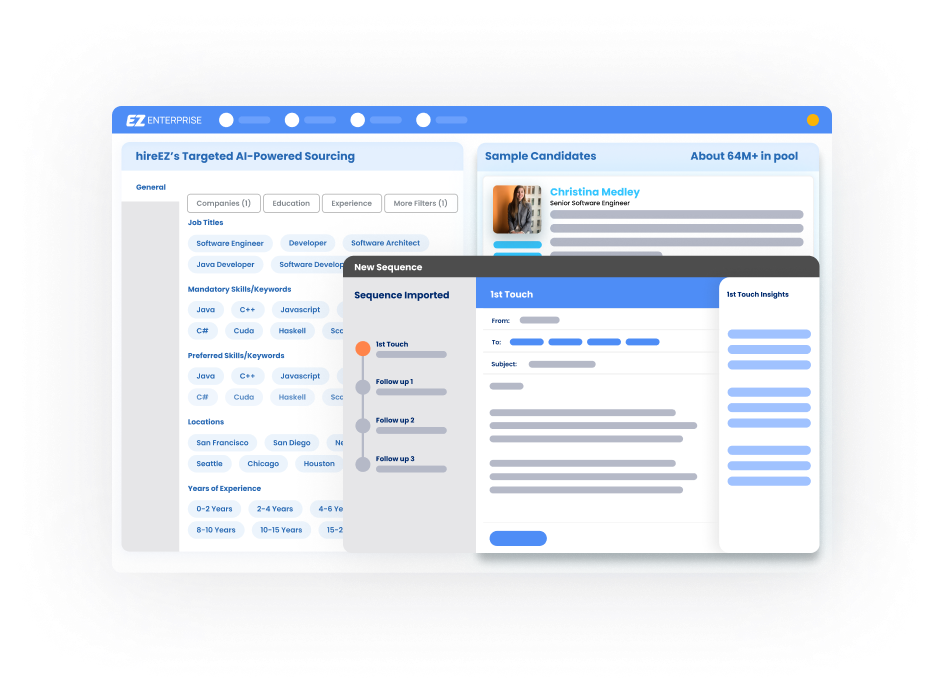 Email delegation for higher quality conversations
Send emails on behalf of team members, hiring managers and company employees to create a better experience for prospects.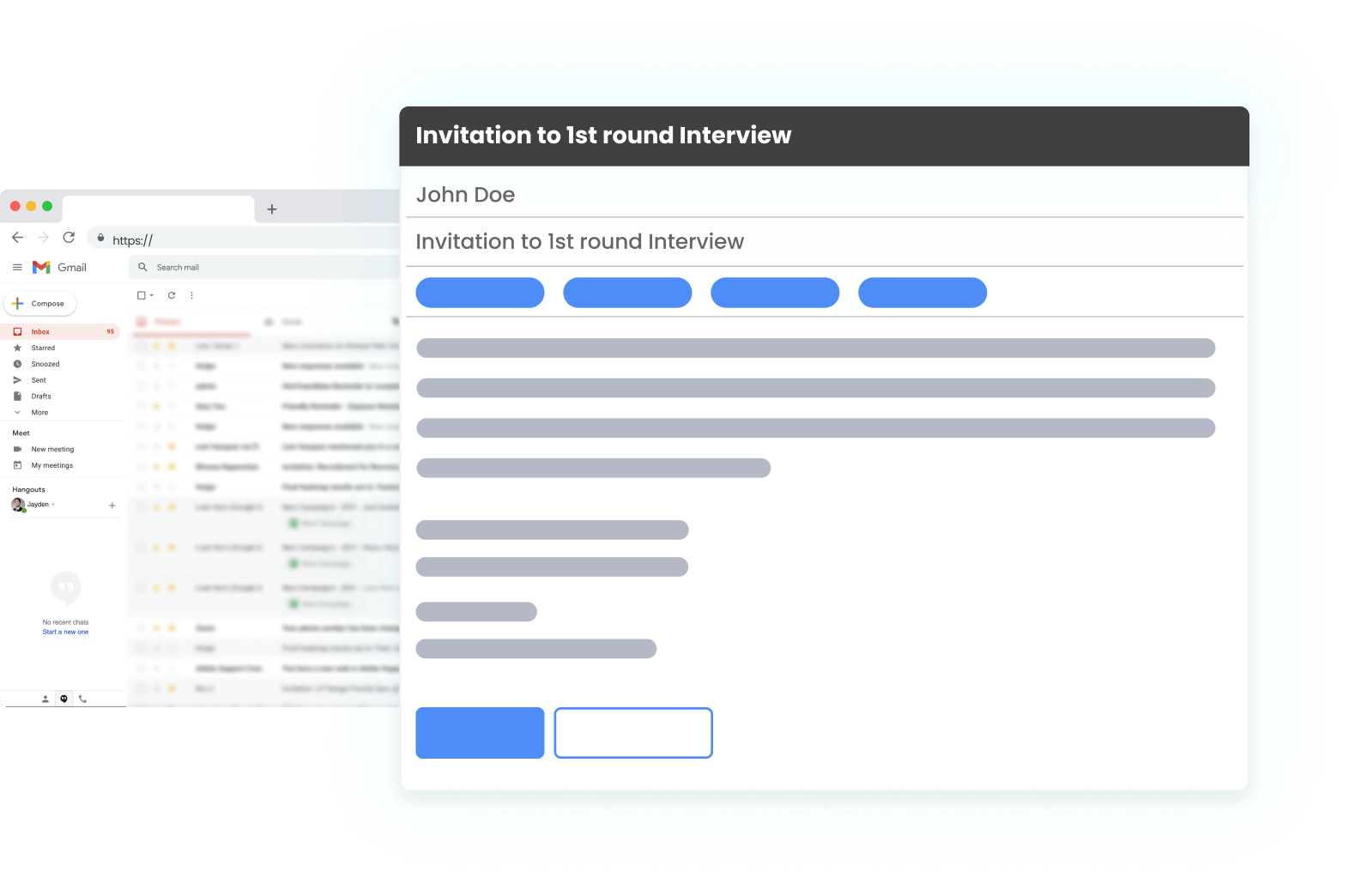 Track your candidate engagement efforts
See how your single emails and sequences are performing with automatic tracking for open rates, click-through rates, reply rates and a reports, report's dashboard for overall engagement performance.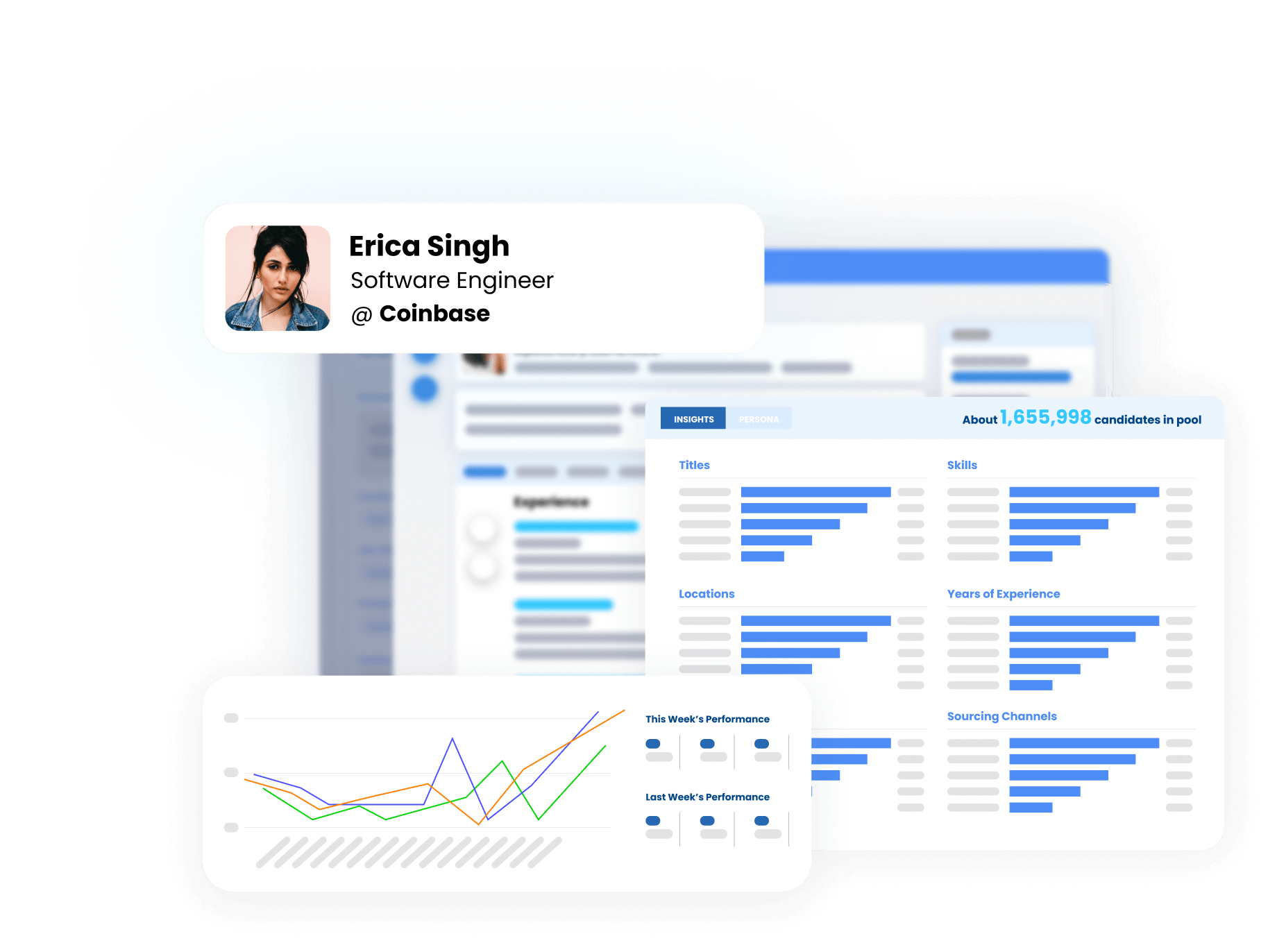 Build email lists and outreach campaigns
More than a contact-finding tool, hireEZ's engagement suite gives recruiters the flexibility to build their business and promote employer branding.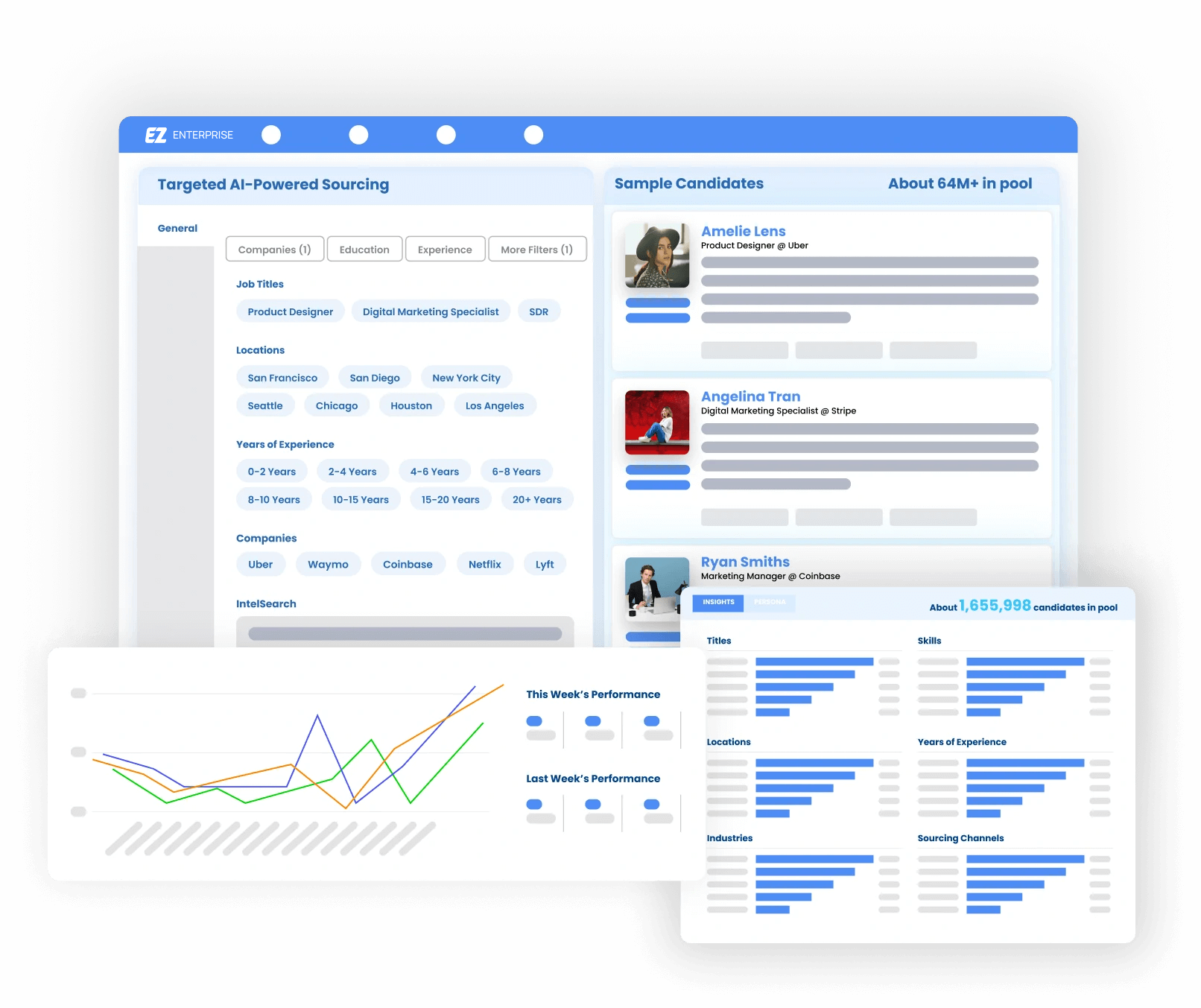 Autogenerated Emails To Maximize Your Recruiting Effort
Chat GPT for recruiting. With EZGPT Email generation, you can generate a personalized and more engaging email to candidates in just a few clicks.
Try EZGPT Email Generation