Recruiting That Makes Sense:
Chasing Activities vs. What Actually Matters
Researched and written by Rose Frances Owens
"

We want to leverage technology to do
what people shouldn't, so that we can
leverage people to do what technology cannot.

"




TINA DUCCINI, TALENT ACQUISITION MANAGER, ZILLOW
EXECUTIVE SUMMARY
The use of Artificial Intelligence (AI) within the recruitment industry is growing at a steady pace. By utilizing this quickly-evolving technology, recruiters can spend less time on administrative tasks and focus their energy on creating a top-of-the-line candidate experience.
It is no secret that the current employment market favors job-seekers, and this makes finding skilled talent quickly a high priority for businesses. With climbing average turnover rates and reduced unemployment, recruiters and sourcers - especially those in the tech sector - must tweak their practices and forego many of the traditional recruiting methods of years past.
Traditional recruiting methods like creating run-of-the-mill job descriptions, posting job openings on various job boards, and tracking unquantifiable metrics can cost companies time and money. Adopting modern recruiting tactics and leveraging AI is becoming increasingly essential for employers to attract and retain skilled candidates who will keep them competitive.
AI recruitment software platforms help recruiters make the most out of a candidate search. By weeding out unqualified candidates, nixing recruitment bias, and aggregating information into one user-friendly platform, AI software allows recruiters to deliver better results to their clients with speed. In other words: AI does not eliminate the demand for recruiters. Rather, it elevates recruiters' potential by allowing them to engage in meaningful interaction with hiring teams and the qualified candidates they're searching for.
In other words: AI does not eliminate the demand for recruiters. Rather, it elevates recruiters' potential by allowing them to engage in meaningful interaction with hiring teams and the qualified candidates they're searching for.
TODAY'S EMPLOYMENT MARKET
It is common knowledge among recruiters that the job market is becoming increasingly competitive for those looking to hire. According to a study conducted by the Work Institute, by 2023 more than one in three employees will leave a job voluntarily every year (Work Institute, 2019).
Why?
Because in today's market, employees have the right to do so. Employee turnover has climbed 88% and unemployment has dipped by 57% in the past decade. This means that recruiters need to be more vigilant than ever when it comes to sourcing skilled candidates, especially in extremely competitive sectors like the tech industry (Work Institute, 2019).
Technology is growing at a rapid pace and companies are having a difficult time filling positions with qualified individuals.
Josh Bersin - Forbes author and founder of Bersin by Deloitte, a renowned talent analytics consulting company - aptly puts it, "While there are a lot of jobs open, we are seeing an increasingly wide gap between the jobs being created and the skills and experiences in the workforce to fill them" (Forbes, 2018).
In June 2019 alone, the U.S. Bureau of Labor Statistics reported that employment within the sector increased by 30,000 jobs (BLS, 2019)
While the demand for Java and .NET developers may have decreased slightly, there has been a notable jump in demand for software developers, systems analysts, CIOs/IT managers, and industrial engineers, among other positions (CompTIA, 2019). Add to that the plethora of emerging positions like AI ethicists, data governance officers, 3D printing engineers, and data modelers - you can see that there is clearly a pressing need for skilled labor.
As the need for employees in the tech sector and other industries rise, employers are struggling to attract and retain top talent. Job openings are so plentiful that many employed individuals do not hesitate to resign from their current positions if they are not happy with their employers.
The Addison Group found that 79% of workers are "likely or very likely to job search after one bad day at work," and that 69% of employees are "optimistic or very optimistic about their ability to find a new job" (The Addison Group, 2019). This means that jobseekers are more empowered and discerning in their employment decisions than has ever been the case in recent history.
Companies lose $15,000, on average, for every employee that resigns. Given the current employee turnover rate, voluntary resignations cost companies in the United States $475 billion annually. An even more jarring statistic is that 43 out of 100 employees leave their jobs within the first 90 days of employment (Work Institute, 2019).
This is why more companies are looking for the help of recruiters to fill positions with candidates that match a very specific skill set. Unfortunately, many recruiters use outdated recruiting methods that only add to high turnover rates and increase the overall time-to-fill within job vacancies.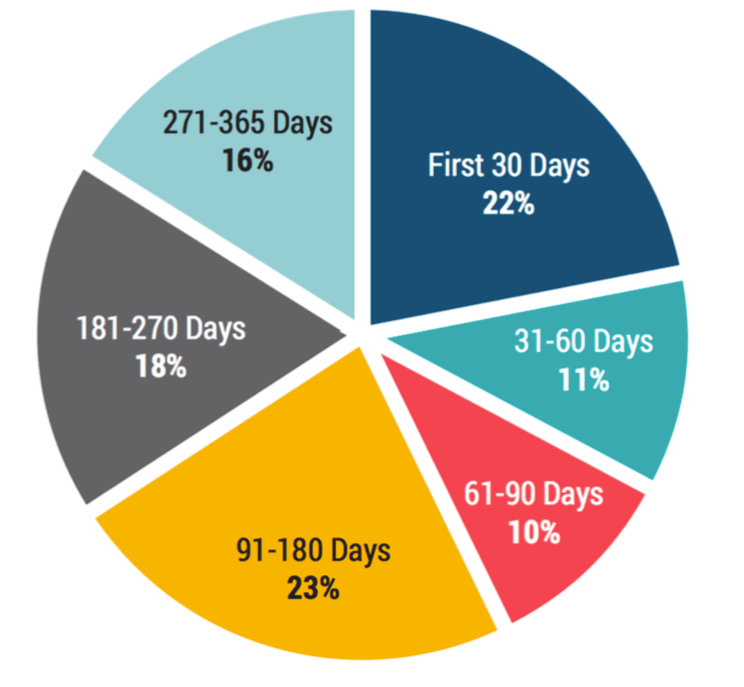 As Troy Dixon, IT recruiter of IQTalent Partners, shared: "Talent acquisition has turned into a much more strategic function. There is a lot of competition involved. A combination of tools, technology, and strategy is needed in order to find the appropriate candidate and many organizations today aren't ready for the rapid changes in recruiting." Recruiters and organizations alike must better equip themselves with the necessary technology to streamline and automate candidate sourcing and speed up the process.
The average time-to-fill for a job position in the US is 40 days (Zety, 2019). This number rises to 50 days in the information technology (IT) sector and 62 days in the data science sector. In today's digital age, a vacancy of 40 to 62 days can not only affect the client-consumer experience, but it can also lead to reduced revenue. For highly technical, specialized positions, the time-to-fill might extend to up to six or nine months in some cases. A notable 43% of CEOs stated that they did not hit their annual innovation goals due to the lack of proper talent (Forsyth Tech, 2019).
How do successful recruiters combat these metrics? They lean into the evolution of the employer- employee relationship, observe current market trends, and utilize updated recruiting methods like AI to their advantage.
TRENDS IN THE MARKET
When looking at current market trends, four emerge at the forefront: work flexibility, pay transparency, branding, and soft skills (HR Dive, 2019; Workday and Bloomberg, 2018).
Within these trends, there is a "new normal" that employers and recruiters alike must account for: flexibility. In brief, this means allowing employees to work when and where they want. Many companies have caught on to this trend. A recent study reports that 83% of employers have introduced or plan to Another emerging trend is pay transparency: publicly publishing the salaries of all employees to eliminate secrecy around compensation. Callum Negus-Fancey, CEO of Verve, fully implemented pay transparency in 2018. The firm has maintained a female workforce of nearly 50% since then. Negus Fancey explained, "Pay transparency helps attract a more diverse workforce. People join organizations based on what they do, not what they say. They want to see tangible proof that your company encourages diversity" (Forbes, 2018). Openly offering equal pay to employees is the clearest form of proof for job candidates.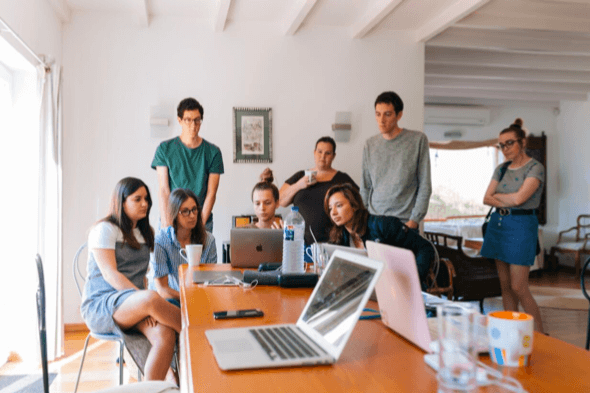 Another emerging trend is pay transparency: publicly publishing the salaries of all employees to eliminate secrecy around compensation. Callum Negus-Fancey, CEO of Verve, fully implemented pay transparency in 2018. The firm has maintained a female workforce of nearly 50% since then. Negus Fancey explained, "Pay transparency helps attract a more diverse workforce. People join organizations based on what they do, not what they say. They want to see tangible proof that your company encourages diversity" (Forbes, 2018). Openly offering equal pay to employees is the clearest form of proof for job candidates.
Branding may seem like an obvious component of recruiting, but many employers do not consider how their brand is perceived by potential employees. Creating a brand narrative that will be attractive to job candidates is incredibly important in today's candidate market. Recruiters Laya Atchan, Founder of Eccentric Talent Group, and Troy Dixon agree on the importance of candidate-oriented branding. Atchan shared that "a positive representation of the company can be the difference between engaging and landing exceptional talent or not."
Flexibility, pay transparency, and branding are not enough to secure top talent, however. The biggest and most subjective trend in the current workforce is the focus on soft skills. Where hard skills are the skills necessary to do technical jobs such as programmers should have coding skills, and where soft skills are the skills that machines can't replicate. Soft skills include, analytical thinking, teamwork, complex problem-solving, agility and adaptability, and creativity, among others. It was found that 40% of corporations and nearly 50% of universities believe that "new hires lack the soft skills to perform at a high level in a professional environment" (Workday and Bloomberg, 2018).
Soft skills are evergreen and do not change in the same manner that programming methods may change. For example, employers hoping to retain top talent for the long haul need to hire for hard and soft skills. One soft skill worth mentioning is creativity. According to a study conducted by McKinsey, by the year 2030, creativity —a skill that is difficult for machines to duplicate — will be in high demand (The Wall Street Journal, 2018).
These emerging trends point to the need for recruiters to learn and leverage modern recruiting methods like hireEZ in lieu of continuing to rely on traditional, outdated recruitment tactics that are difficult to measure.
THE COST OF TRADITIONAL RECRUITING METHODS
Today is a "buyer's market" for job seekers. Unlike the recession in the early 2000s, job seekers now are less likely to take a job solely because it's a job. In the past, a company merely had to post a job opening online to secure a top-level candidate. Now, businesses are realizing that they need to turn to experts to "poach" qualified talent from their competitors.
That's where recruiters come in.
There are two approaches to recruiting: passive recruiting and active recruiting—approaches which often correlate with the size and popularity of a company. Big-name companies, especially Silicon Valley tech powerhouses, tend to rely on passive recruiting.
Passive recruiting is a recruitment method often used when a company does not need to actively recruit talent. Generally, these are companies where people already want to work, like Google, Apple, or Facebook. While they may use modern recruitment methods like AI to secure new talent in certain situations, many popular companies still use traditional recruitment methods like reviewing submitted resumes and scheduling interviews with applicants already in their Applicant Tracking System (ATS).
Active recruiting, where companies are actively sourcing candidates for key positions, is often necessary for mid-sized and smaller businesses without the name recognition and a pool of eager applicants. Because candidates are not as familiar with these companies, recruiters need to work smarter to secure talent for their clients.
Proactive recruiting goes one step further by anticipating a company's hiring needs in advance in order to build and nurture quality talent pipelines before the positions even become available. As Atchan explains, it "helps to proactively reach out, build those relationships, and become familiar with not only the candidates' strengths but also their interests... Then when a need arises, you have a qualified, vetted candidate pool ready to engage with."
In the past, this subset of recruiting usually followed a specific checklist (Glassdoor, 2019):

These methods are not inherently bad, but they are ineffective given the current employment market. One need only refer to the current average time-to-hire in the U.S. — 40 days— to see that companies are struggling to efficiently secure skilled talent. Nearly a month and a half is a significant amount of time for a company to go without an employee, especially considering that 95% of hiring is due to a company's need to fill an existing position (HBR, 2019).
Soft skills are evergreen and do not change in the same manner that programming methods may change. For example, employers hoping to retain top talent for the long haul need to hire for hard and soft skills. One soft skill worth mentioning is creativity. According to a study conducted by McKinsey, by the year 2030, creativity —a skill that is difficult for machines to duplicate — will be in high demand (The Wall Street Journal, 2018).
The traditional hiring methods that may contribute to an increase in time-to-hire include traditional job descriptions, standard job postings, and outdated metrics.
TRADITIONAL JOB DESCRIPTIONS
Condensing the duties required to perform a complex job into a succinct job description is an art of its own. However, traditional job descriptions that focus solely on tasks and responsibilities without conveying a company's overall vision for the position usually attracts subpar talent.For recruiters to use job descriptions to their advantage, it is imperative to speak with the new hire's future team members and gain a full understanding of their role. Instead of a long list of keywords that hold little meaning or that alienate a large portion of the applicant pool, job descriptions should showcase the minimum requirements needed for the position with a look at what the new employee's day-to-day experience in the workplace would look like.
JOB POSTINGS ON STANDARD SITES
Gone are the days when a company can post a job opening to a generic talent acquisition site. Not only does this ensure that your time-to-hire will increase, but it creates unnecessary busy work for HR professionals. Considering that 72% of job applications are considered low-to-average quality, these job postings simply set up talent acquisition professionals to sort through a lot of unqualified candidates (Gartner, 2019).
In fact, in a report published by One Digital, HR professionals reported spending around 80% of their time conducting administrative tasks (One Digital, 2019). Sifting through countless resumes and conducting interviews with applicants drawn from a lackluster candidate pool takes valuable time away from HR personnel. Networking strategically and thinking about what attracts top talent versus simply posting a job opening on various job boards will result in fewer unqualified resumes and less wasted time.
OUTDATED METRICS
Tracking metrics like "resumes received," "calls made," and "interviews conducted" are ineffective and does little to accurately measure recruitment success. Instead, recruitment metrics should be focused on measurable data (The Undercover Recruiter, 2019):
· SOURCE TO HIRE
Measuring where referrals and resumes come from can help recruiters in the long term by measuring how successful their recruitment efforts are across the board. Tracking this metric involves inserting survey questions into the application process and utilizing an ATS.
·DAYS TO HIRE
While the time to hire is certainly a metric to consider, measuring days to hire focuses on how long it can take for a certain applicant to go from the initial application to offer acceptance. This is an important metric given that we are in a job seeker's market. If the wait from application to offer is too long, 47% of applicants will accept an offer from another company.
· QUALIFIED CANDIDATES PER JOB OPENING
Applicants per hire is a traditional metric worth tracking. However, this metric now needs an added layer: qualified candidates per job opening. Applicants per hire tells recruiters how popular a job posting is, but it does not tell recruiters how qualified applicants are. This metric refers to all candidates that made it past the first stage of the hiring process (The Undercover Recruiter, 2019).
· ACCEPTANCE RATE
Acceptance rate is a traditional metric that stands the test of time—even in an evolving job market. It allows recruiters to see how effective a company's recruitment strategy is. A great way to increase acceptance rates is to conduct a short survey asking applicants that have declined job offers why they declined.
The biggest disrupter to traditional recruiting tactics and traditional metric tracking has been the advent of AI, especially within the tech sector. Forward-thinking recruiters including Laya Atchan, Troy Dixon, and Rose Owens utilize AI-powered recruiting tools like hireEZ to streamline and automate their candidate sourcing.
TECH AND AI: THE DIFFERENCE MAKERS IN MODERN RECRUITING
Utilizing AI to quickly and efficiently onboard qualified talent is becoming more and more common for large and small companies alike. AI does not replace all human interaction, as some business owners may fear. It actually elevates the potential for meaningful interaction with qualified candidates. Consider these statistics from The Gartner Recruiting Efficiency Survey:

These numbers help quantify the amount of time wasted by recruiters who follow traditional recruitment methods: more people are applying to more jobs even when they aren't fully qualified for them. AI cuts down time spent on finding qualified candidates and it minimizes costs associated with traditional recruiting.
In a survey conducted by Korn Ferry, over 69% of recruiters surveyed said "they believe that using Big Data and AI to source candidates garners more qualified candidates" and 48% said that "AI has made their roles easier" (Korn Ferry, 2018). Commenting on AI's capabilities, Korn Ferry's vice president and general manager, Jacob Zabkowicz said:
AI helps us dramatically enhance outcomes by finding patterns and relationships to better understand what a successful person looks [like] in a particular position. For example, in a search for a global automotive maker, we discovered that in one country there was a significant movement of executives from the luxury goods sector to the automotive sector – a relationship that wouldn't have been obvious without AI. (Korn Ferry, 2018)
THE BENEFITS OF AI
In addition to discovering global market trends, the benefits of AI include:
· MEASURING THE QUALITY OF HIRE
AI can greatly improve the quality of hire and can measure the performance of new hires.
·CONNECTING WITH PASSIVE CANDIDATES
Recruiters in the tech industry are no strangers to the difficult nature of connecting with and recruiting passive candidates (i.e., candidates who are not actively job hunting). AI gives recruiters the ability to target these candidates without having to resort to cold calling or sifting through databases.
·REMOVING BIAS
With AI, bias is eliminated because it is purely data-driven.
·CUTTING DOWN ON RECRUITMENT COSTS
AI reduces the cost of recruiting by eliminating inefficient administrative tasks and streamlining the hiring process for TA employees.
·RETAINING MORE EMPLOYEES
AI can help correct high turnover rates by finding candidates that specifically match all of the criteria that an employer is seeking.
It should be noted that AI recruitment software does not replace the need for human recruiters. Recruiting expert Laya Atchan, who has recruited for Facebook and Apple, explains that "when used effectively and ethically, AI can increase as well as automate the hiring volume that we're dealing with now--which in turn allows recruiters to focus on that human element of the process."
For recruiters to get the most out of AI, adjusting how they approach recruiting is essential. What do top recruiters in the game do to prepare accordingly? Tech recruiter Rose Owens has a specific method in place:

To hit each of these targets, Owens focuses on the overall candidate experience. It is important that everyone who is involved in the recruiting process is fully invested and is putting the company's best foot forward to foster a positive impression on a candidate.
Atchan is of a similar mindset regarding the importance of the candidate experience. "From the moment you engage in conversation with a candidate, they're assessing: How does this individual make me feel? Does what they're saying resonate with what I'm interested in?
Where I can utilize my skills and talent and help to accelerate my career through this position? All it takes is one individual who is not on their best behavior to change the candidate's perception from positive to negative," he says.
For example, if a company is developing a new software product in the medical device industry, instead of searching for a general JAVA developer, searching for JAVA developers with experience in medical device companies can help weed out many time-wasting interviews. In other words: recruiting isn't a generic numbers game, it's a smart data game. That is where AI comes in.
To bring the right talent to the door, Owens also focuses on learning the exact needs of the team that the new hire will be working alongside. She does not just meet with HR to discuss the qualifications needed for the new employee, she also sits with the teams that this new employee will be joining. Owens explained, "I ask strategic questions like: Where are the gaps in talent? What is the company missing because of this talent shortage? By sitting with the team, I get a better understanding of its day-to-day needs and any skill gaps that need to be filled."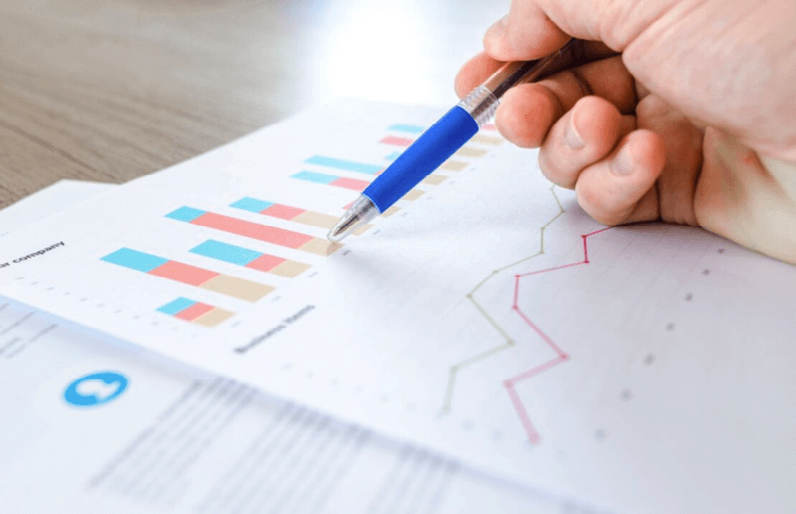 Many recruiters utilize tool-stacking when searching for candidates—Owens and Dixon included. Tool- stacking involves leveraging multiple search engines and platforms to source talent including many Google Chrome extensions such as DataCrops or Extensify.
AI recruitment software companies like hireEZ aggregates this information into a single, user-friendly tool. This aggregation cuts down on time spent manually, and often haphazardly, searching through pools of candidates on various talent acquisition sites. More importantly, it helps recruiters identify quality channels through which to develop quality talent pipelines. Dixon has found that hireEZ in particular reduces the amount of time he invests in sourcing by about 50%. "If you aren't using a tool like this, then that's the amount of time you're losing," he cautions.
THE TOP 3 AI RECRUITING TOOLS
After a recruiter has made the wise decision to leverage AI and other modern recruitment methods, the next step is finding an AI recruiting tool that works for one's specific needs. While the AI recruiting space is quickly evolving, the top contenders today according to Owens include hireEZ, SeekOut, and Entelo.
hireEZ is a favorite among recruiters. With clients like Verizon, IBM, and Hilton, hireEZ's team understands the need for a platform that delivers. With regular updates and new features being released frequently, the AI offered on hireEZ's platform is more robust and interactive than that of similar recruiting tools.
Recruiter Troy Dixon uses hireEZ frequently: "I like hireEZ's results especially when you're trying to do something fast. I like how you can download a job description into the tool and it identifies the keywords for you with the AI feature. They've added some nice filters that allow me to step up my searches and get a lot more refinement out of it. Naturally to me it's the best tool in the market if you're doing high- volume recruitment and you really need to dig deeper without having to put in a lot of effort. It ends up saving me a lot of time--and in recruitment, time is very critical."
SeekOut offers similar features and includes a GitHub sourcing advantage:
Recruiters like the GitHub extension for sourcing tech candidates.
Entelo was the top AI recruitment software platform for a time; however, its algorithms are dated and many candidate profiles are stale. Users report technical errors like bounced emails and duplicate results . Rose Owens used to use Entelo:
"It was great when I first started using it, but I found that they did not update the AI often enough and their algorithm quickly became less effective. Their data scraping was also inferior and would often come up with outdated contact information for candidates, which ended up wasting more of my time."
A big factor to look for when partnering with an AI recruitment service is whether or not the tools can locate personal email accounts, not only work email accounts. As Dixon explains, all of the recruiting tools "find emails but they're typically work or school emails, which yield lower results and higher bounce rates and means that you aren't able to contact the candidates that you want. This is a problem with a lot of the tools currently on the market."
This rings especially true for TA professionals who frequently recruit passive candidates. The last thing that a job prospect wants is to receive a job opportunity at their current corporate email address.
At the end of the day, AI is an integral part of the recruitment experience. Recruiters and AI work in tandem to find high-quality candidates. AI recruiting tools handle intelligent sourcing and filtering and collect measurable candidate engagement data (email opens, email reads, email clicks). Recruiters then handle the human aspect of recruitment: engaging strategically with prospects and presenting the right candidates to their clients.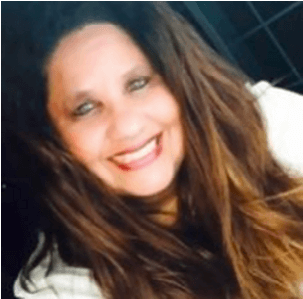 Rose Owens is a seasoned technical recruiter and sourcer with over 15+ years of experience in talent acquisition. She specializes in sourcing passive candidates for highly specialized technical positions and building skilled development and engineering teams. For Rose, recruiting is not just about finding employees, it is about solving problems to improve productivity and drive organizational growth. Rose is passionate about helping businesses with visions for building something bigger than any one of our individual strengths.
LinkedIn: https://www.linkedin.com/in/rosefrancesowens/
ABOUT HIREEZ COUNCIL
hireEZ Council's vision is for talent acquisition to be intelligence driven for the next generation. hireEZ Council members will educate and foster a recruiting community that is passionate about knowledge and intelligence driven talent acquisition, technologies, and products in a world that is increasingly augmented and automated.
If you like what you read and want to be part of the journey by becoming an author and a member of the hireEZ Council, be a person who is:
Proud to be a recruiter, sourcer, leader, analyst or operations in talent acquisition
Ready to give back to the community by sharing knowledge and lessons learned
Insatiably curious or have deep understanding about topics in talent acquisition
Passionate about writing well-researched white papers, uncovering insights from work and data, sharing actionable items for positive change
Our mutual goals:
Council members can pick a topic that they are passionate about and want to dive deeper into, or join in on a topic that is currently being researched
The overall theme is "Transforming Talent Acquisition from Data Driven to Intelligence Driven". We want to focus on moving away from having a massive amount of data to applying knowledge and intelligence in the process of making better decisions
Write well-researched white papers worth reading and sharing as we have a platform to share your work with thousands of recruiters and leaders globally
Write well-researched white papers worth reading and sharing as we have a platform to share your work with thousands of recruiters and leaders globally
BIBLIOGRAPHY
Addison Group. What Makes Employees Head for the Hills? 2019 Workplace Satisfaction Survey. (2019). https://addisongroup.com/wpcontent/uploads/2019/02/Addison_Group_Workplace_Discontent_Da ta_Study.pdf
Baker, M. "Leverage Artificial Intelligence in HR Processes Where It Matters Most." Gartner. (May 23, 2019). https://www.gartner.com/smarterwithgartner/leverage-artificial-intelligence-in-hr-processes- where-it-matters-most/
Bearden, C.R., Mahan, T.F., Nelms, D., & Pearce, B. 2019 Retention Report. (2019). https://info.workinstitute.com/hubfs/2019%20Retention%20Report/Work%20Institute%202019%20Retentio n%20Report%20final-1.pdf
Bersin, J. "The Ugly Side To Today's Low Unemployment Rate." Forbes. (July 3, 2018). https://www.forbes.com/sites/joshbersin/2018/07/03/the-ugly-side-to-todays-low-unemployment- rate/#49cb70f63e99
Cappelli, P. "Your Approach to Hiring Is All Wrong." Harvard Business Review. (May 1, 2019). https://hbr.org/2019/05/recruiting#your-approach-to-hiring-is-all-wrong
Cernat, A. "The Top 5 Metrics for Measuring Recruitment Success." The Undercover Recruiter. (March 1, 2019). https://theundercoverrecruiter.com/measuring-recruitment-success/
CompTIA. Research Report: IT Industry Outlook 2019. (January 2019). https://www.comptia.org/resources/it-industry-trends-analysis
Elsesser, K. "Pay Transparency Is The Solution To The Pay Gap: Here's One Company's Success Story." Forbes. (September 5, 2018). https://www.forbes.com/sites/kimelsesser/2018/09/05/pay- transparency-is-the-solution-to-the-pay-gap-heres-one-companys-success-story/#1b8cc44b5010
Gimbel, M., & Sinclair, T. "Smaller 'Skills Gap' in Tech Than in Overall Economy." Hiring Lab. (February 28, 2019). https://www.hiringlab.org/2019/02/28/tech-smaller-skills-gap/
Greesonbach, S. "6 Best Practices for Recruiting Both Active and Passive Candidates." GlassDoor. (May 7, 2019). https://www.glassdoor.com/employers/blog/recruiting-active-and-passive-candidates/
iCIMS. From Time-to-Fill to Quality of Hire: Top Recruiting KPIs. (2018). https://www.shrm.org/ResourcesAndTools/tools-and-samples/white-paper- library/Pages/Details.aspx?name=iCIMS-Top-Recruiting-KPIs
Ignatova, M., Pletenyuk, I., Reilly, K., & Spar, B. Artificial Intelligence: Your Secret Workhorse. (2018). https://business.linkedin.com/content/dam/me/business/en-us/talent- solutions/resources/pdfs/chapter4-ai-global-recruiting-trends-2018.pdf
International Workplace Group. "New Research Shows That Flexible Working is Now a Top Consideration in the War for Talent." PR Newswire. (March 27, 2019).
https://www.prnewswire.com/news- releases/new-research-shows-that-flexible-working-is-now-a-top-consideration-in-the-war-for- talent-300818790.html?tc=eml_cleartime