Pricing and Plans
hireEZ offers flexible packages and plans for our enterprise customers and can work with your company to find the best fit for your outbound recruiting efforts.
A valid work email is required.
By filling out this form you agree to hireEZ's
Privacy Policy
and consent to receive communications from hireEZ.
Trusted by 5,000+ leading recruiting teams
Get access to the award-winning
Outbound Recruiting Solution
for your enterprise. A valid work email is required.
By filling out this form you agree to hireEZ's
Privacy Policy
and consent to receive communications from hireEZ.
A Top Choice for Quality
Support on G2

G2 is the world's largest tech marketplace where businesses can discover, review, and manage the technology they need to reach their potential.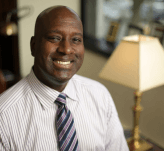 Gene C. Waddy
CEO @ Diversant

We can simplify and accelerate the process of finding the right talent to help our clients support their organizational objectives. [hireEZ] has been a game-changer for us
Read Case Study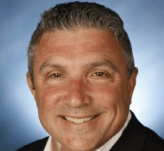 George Cobb
Talent Sourcer @ Arkansas Children's Hospital

From a sourcing perspective, when we put [hireEZ] against who we had, it didn't even compare. We're finding people a lot quicker and we've made some really good hires because of that
Read Case Study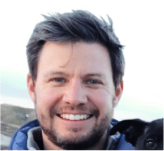 At DIVERSANT, we are always looking for new solutions to help our team members work more efficiently and deliver better results for our clients. And that's why hireEZ immediately stood out. The ROI has been outstanding
Read Case Study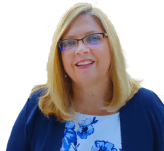 June Brokos
Director of Talent Management @ FI Consulting

This is why I can't pick LinkedIn over hireEZ, because of all the other connecting pieces hireEZ offers. It's a critical piece that's been important for some of our technical hires. We don't want somebody who has half a star on GitHub or Stack Overflow even though their resume looks great
Read Case Study

Jeff Kaye
Co-CEO @ Kaye/Bassman
Co-CEO @ Next Level Exchange
Co-Sr. Managing Dir @ Sanford Rose Associates

I rarely write testimonials but I believe that there is one organization and one product that is going to be a game changer for the search and staffing market and that is hireEZ.
Pay as you grow. Pick the plan that fits your budget⚡️
Before you leave,
talk to our team today!
We'll help answer any questions you might have about our plans hireEZ and tell you which plan is right for you.
Frequently asked questions
How does hireEZ gather candidate information?
hireEZ sources across 45+ open web platforms, building a self-learning and self-expanding infrastructure that bridges data connections to give you a holistic view of each candidate's professional profile.
How does hireEZ compare with other platforms?
hireEZ is one of the few platforms with true AI Sourcing capabilities that passes all enterprise-grade security questions. hireEZ is SOC 2 Type 2 certified, GDPR & CCPA Compliant and EU-US Privacy Shield certified.
Does hireEZ have customer support to help me along the way?
Our benchmark for customer service is to be nothing less than world-class. A dedicated customer success manager and account manager will ensure you achieve and exceed your hiring goals with hireEZ Enterprise.