Unleash Access to Untapped Talent Pools

Sourcing
Unleash access to 800M+ candidates from 45+ open web platforms, get market insights and DE&I information to build data-driven recruiting strategies and maximize the value of your existing ATS database.

AI Sourcing
Go beyond job boards and LinkedIn to access more than 800 million profiles with information from more than 45 online platforms.
Meta (Facebook)
Twitter
LinkedIn
GitHub
AngelList
RateMDs
Zocdoc
Kaggle
Healthgrades
CareerBuilder
Find The Best-Fit Talent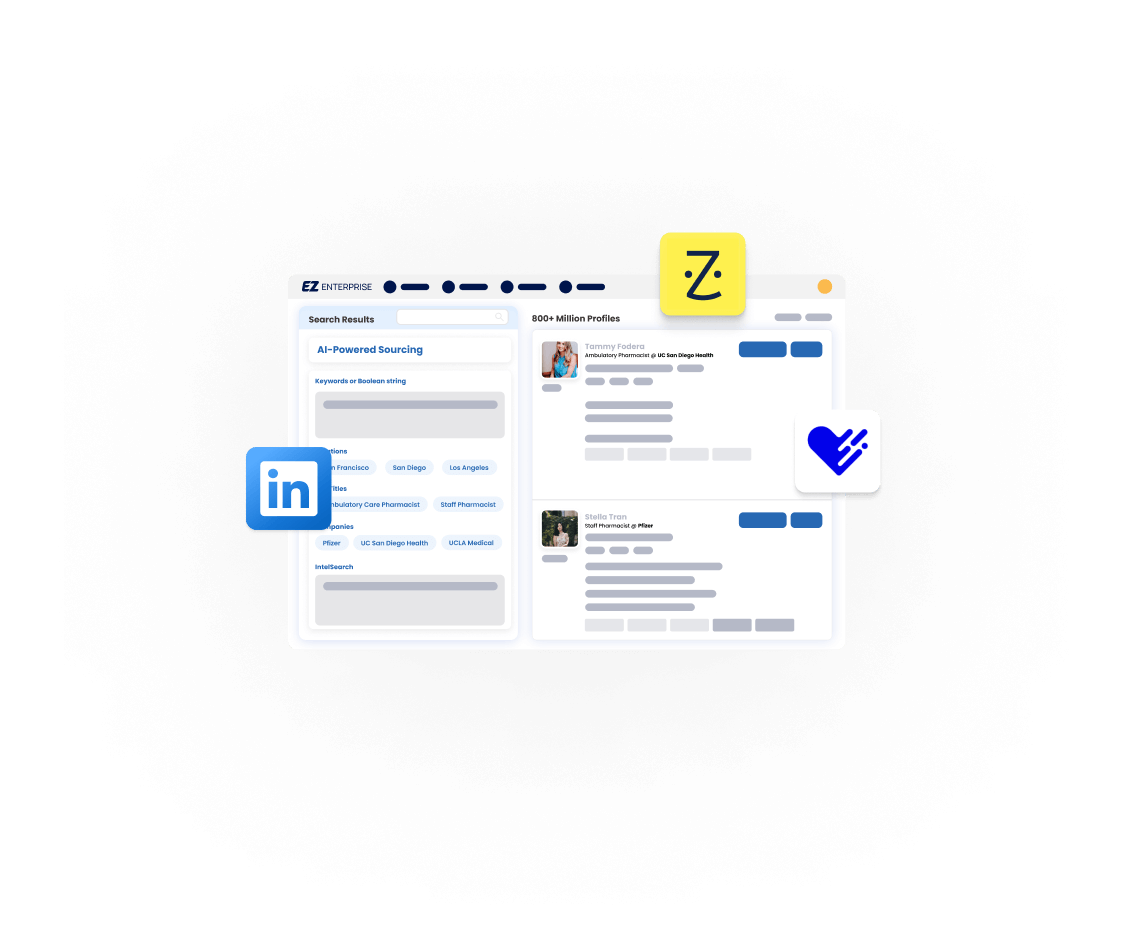 Diversity, Equity and Inclusion
Talent sourcing and talent intelligence built to bring underrepresented talent to the forefront of your search. We analyze data such as pronouns, schools and memberships with professional organizations to surface minority candidates that are easily buried in general career platforms. With hireEZ, you can also access an interactive dashboard that analyzes how your team is interacting with minority groups. Identify engagement drop-offs, response rates and qualification rates to help you decide your next move.
Make Diversity Recruiting Better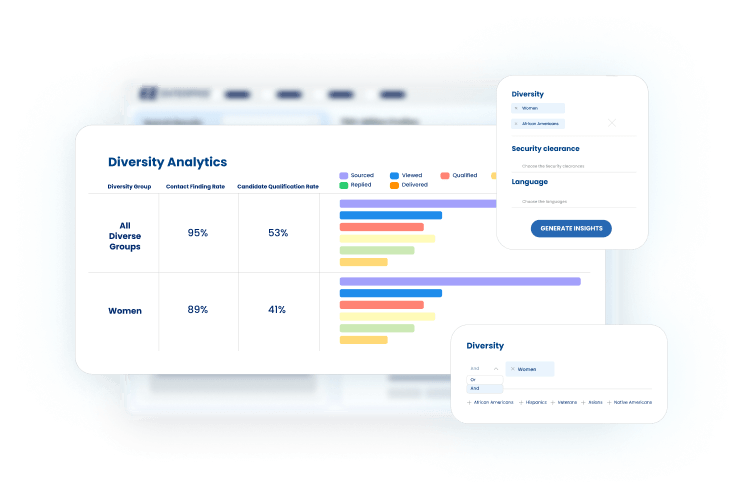 Boolean Builder
Some recruiters on your team may like boolean strings. Some prefer AI filters. hireEZ empowers your team to do both.
Try hireEZ Boolean Builder