Back to Content
How to Pick Your Next Recruitment Technology: 10 Questions to Ask
JANUARY 25, 2022 3 min read
Hi, there!
You can use this audio player to convert website page content into human-like speech.
1.0X
As we leave behind a year full of uncertainty, recruiters are ready for answers.
Answers for the biggest recruitment challenges of 2021.Answers for successful market recovery strategies. Answers for the best recruitment tools in the market.
To get the right answers, the right questions need to be asked –– especially when selecting recruitment technology.
Here are ten crucial questions to help guide your recruitment technology selection process. You can also download a free template of this checklist here.
---
1. What are my biggest pain points and how does this tool solve them?
It's simple. Your tools should alleviate your biggest pain points. If the tool you're thinking about doesn't address an urgent bottleneck or a priority business goal, it's not worth the investment.
Map out existing
hiring workflows
for you as an individual, for the different roles and responsibilities in your hiring team, and for
cross-team collaborators
you may work with on open roles (such as other departments, executives, stakeholders). List down the areas in those workflows that exert the most friction on you and your team. Is your team bandwidth low because they spend too much time sourcing or handling administrative tasks? Are your open projects not converting because of low-quality contact information?
It doesn't have to be a perfect list. It might even be a little messy — and that's good! Highlight the points that frustrate you and your team the most and have that list on hand in a discovery call or demo with a potential vendor. A good vendor will be transparent and upfront about the relevance of your pain points to what they do.
2. What is my organization most eager to invest budget in?
This may seem like a no-brainer, but selecting a tool according to a set budget isn't always as straightforward as we think. Researching and sitting in demos for new tools can feel a lot like a trip to Target or the mall.
You sometimes walk out with a bad purchase in the excitement of the moment.

If you have a hard budget and you're 100% sure a tool would never fit it, then don't waste your time on the research, meetings, and demos. Budget flexibility may give you room to explore additional support a tool offers to elevate a use case you were looking to have.
The first step is of course to communicate with your leaders to gain a solid understanding of your budget for the year or quarter. You may already have an overview of
pricing options and features
offered by vendors to determine the most realistic and budget-friendly move.
Then focus on what your business defines as a great recruitment investment. This will keep you aligned on business goals even as you go down the rabbit hole of an extensive product demo. A great demo might show you more than what you intended the tool to do. If any additional features have the potential to help your team go above and beyond to meet goals, you can open up the door for some additional investment to get long-term returns.
3. Does our team have the bandwidth to take on a new tool?
If your hiring team is already caught up in multiple tasks and projects, they might not want to learn how to use a new tool and introduce it into their typical day-to-day workflow — even if it solves a critical problem.
Without doubling down on existing limitations and being transparent with your team, you can end up with a tool that gets no user buy-in even though your leaders love it.
Vet the responsibilities of each team member and show them how a new tool would impact their bottom line goals. This gives you a clearer idea of what your team wants to achieve and the tools they feel most comfortable with to get there. You can also think about additional resources that may be needed to maximize the usage of a new tool.
For example, would it be necessary to bring on a person or a team who focuses on operational tasks with vendors? Building out your recruitment operations is one way to have a great framework in place for assessing all aspects of tool adoption, such as buy-in, bandwidth, and more.
4. Is there a set timeline or deadline to implement this tool?
Buying and adopting a new recruitment tool isn't always fast, especially if you're looking to transfer data between systems, implement new processes and train a team of individuals.
You may need to dedicate time to sit through product demos, run some test projects, onboard your team, and then wait a few months before seeing results. If your team doesn't have that privilege of time at the moment, self-service tools with specific functions would be more conducive to meeting your hiring goals.
Review your team's priorities and major deadlines to align them with broader goals from your leadership team. In any initial touch point with a vendor, let them know your timeline and ask if they would be able to meet it. Suppose you're adopting a robust talent system that affects all members of a particular team. In that case, you should allocate a few months to account for a thorough implementation process that covers all important grounds.
5. How does this tool fit into my team's current recruitment workflow?
If you already have other technology systems that you work with frequently, it's important to consider how a new tool would fit into the mix.
Would it make sense for you to add this on? At which point of the workflow will this new tool be used? And would it be seamless to jump between this tool and all your existing ones while you're working on an open role?
This will help you predict necessary process shifts and capitalize on tools that improve the quality of all your talent data.

Ask vendors about their ability to
integrate with systems
you currently have or are planning to invest in. hireEZ customers find the most value when we integrate with their ATS, CRM, and email provider. Some customers find so much value from these integrations that they invest in our
EZ Rediscovery
.

This creates a central hub for talent data across their tech stack to clean and update the data they have on hand with fresh information.
6. Is this tool easy to use?
If a tool gives you desired results but takes ten steps and countless back-and-forths to get there, is it worth adopting? A tool's ease of use is crucial for yourself, your hiring team, and all departments in your organization who have a hand in hiring. In a fast-moving people-focused function like talent acquisition, you should be able to understand your tool, navigate it easily, and be able to maximize its functionalities on a day-to-day basis.
Everyone's definition of easy-to-use is different. A recruiter-friendly tool to one team may be a behemoth of features to another. This is why it's so important to participate in product demos and try a tool out for yourself. If you still find yourself struggling to make sense of a system even after several tries, relay that feedback to the vendor you're speaking with too.
hireEZ values this transparency because it gives us an opportunity to show teams different approaches to a problem that they may not be aware of. But even if the partnership doesn't work out, it helps us make our product better for recruiters in the future — feedback drives some of our biggest updates, such as our diversity sourcing, email engagement capabilities, and ATS integrations.
7. Will this tool help the team achieve current hiring objectives?
Recruiters today have many options to choose from, so it all comes down to the details that get your business exactly what it needs. Suppose your current talent sourcing objective is expanding underrepresented talent pools. In that case, you should consider a tool that prioritizes
diversity hiring functionalities
instead of an AI tool that gives you exclusively technical talent.
Involve your entire team and get stakeholders to contribute to the competitive analysis process. Sit through product demos of all your options and center your conversation on those primary hiring objectives for a more objective comparison. You can also let your vendors know about the tools you're currently assessing. This gives you more visibility into unique differentiators about each tool that you may not have known about before.
8. Will this tool help the team achieve long-term hiring objectives?
The best hiring tool should help you achieve your short-term and long-term goals.
Let's say your short-term goal is hiring a new candidate each month, and your long-term goal is retaining 90% of them within a year. If your tool is helping you make those monthly hires on time but 70% of those hires end up unaligned with your business values, you're stuck in a loop that won't get you any closer to where you want to be.
Be clear with vendors about how you would like their platform to bring results beyond more immediate concerns and bottlenecks. In the above example, you may want a vendor with a
stronger network of talent data
to give you higher quality search results and help you leverage warm prospects that are
already in your database
.
9. How can I measure ROI?
You want to adopt a tool that has a proven track record of successful partnerships with other businesses. If you're looking to hire more women product managers over the next two years, this means partnering with a tool that has successfully connected this talent pool with their customer base. Whatever the reason is for purchasing a new tool, you must have some way to measure success, and that can be qualitative or quantitative.
Ask your technology vendor about the ROI they've provided to others and how the partnership can best give you visibility into performance within the system. hireEZ's Customer Success Managers work closely with teams to continuously show them how they're using the tool and the results they've obtained thus far. Our built-in reports within the platform also give teams a self-service way to keep themselves accountable and track activity.
10. What does customer support for this tool look like?
Transitioning into a new tool and maintaining a productive partnership with your vendors will include minor speed bumps. This can take the form of a learning curve for new features or technical errors that may need to be addressed. Without a support system from technology vendors for efficiently addressing these speed bumps, you may find yourself unable to move forward with critical tasks in your day.
Ask your vendors about the extent of their customer support system. Who will your point of contact be in the case of any technical bugs? How should you relay feedback if there's an update that impedes your workflow and makes your experience more difficult? What is the average time taken for customer support to respond to your questions?
Another important aspect of support is how you as a customer can impact the future roadmap of the technology you invest in. You can hear more about this on Coffee with hireEZ, where we speak to Director of Talent, Noah Wisnia, about how he has built a consultative partnership with hireEZ over the years. If your vendor values you as a consultative partner to the product, then you'll play a more active role in shaping your ideal customer experience.
newsletter
Subscribe for our daily news
Please use a valid work email.
By filling out this form you agree to hireEZ's Privacy Policy and consent to receive communications from hireEZ.
newsletter
Subscribe for our daily news
Please use a valid work email.
By filling out this form you agree to hireEZ's Privacy Policy and consent to receive communications from hireEZ.
Stay Up-to-Date on Future Talent Acquisition Events
Please use a valid work email.
By filling out this form you agree to hireEZ's Privacy Policy and consent to receive communications from hireEZ.
3:03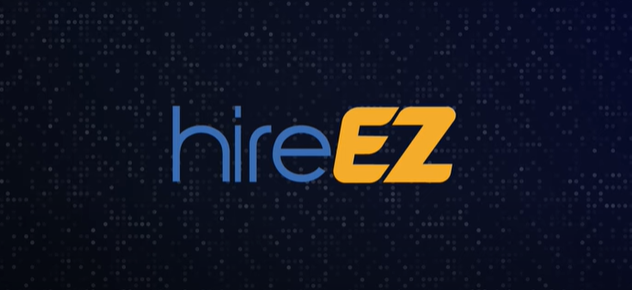 hireEZ - Outbound Recruiting Made Easy!
4:51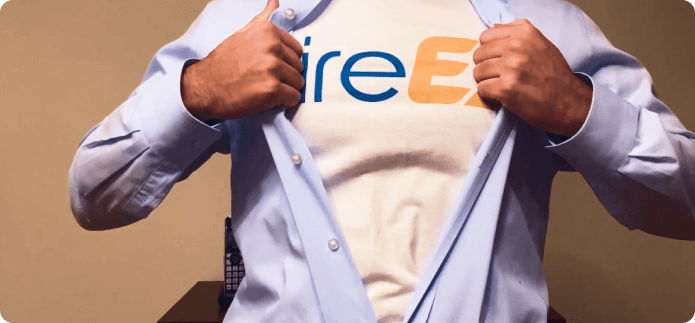 A Hiring Superhero Rebrand Made EZ