Hi, there!
You can use this audio player to convert website page content into human-like speech.
1.0X
From sourcing more candidates and searching your ATS to scheduling email campaigns and strategizing with the most recent market trends, all of your essential recruiting tasks are easily accessible right from the homescreen.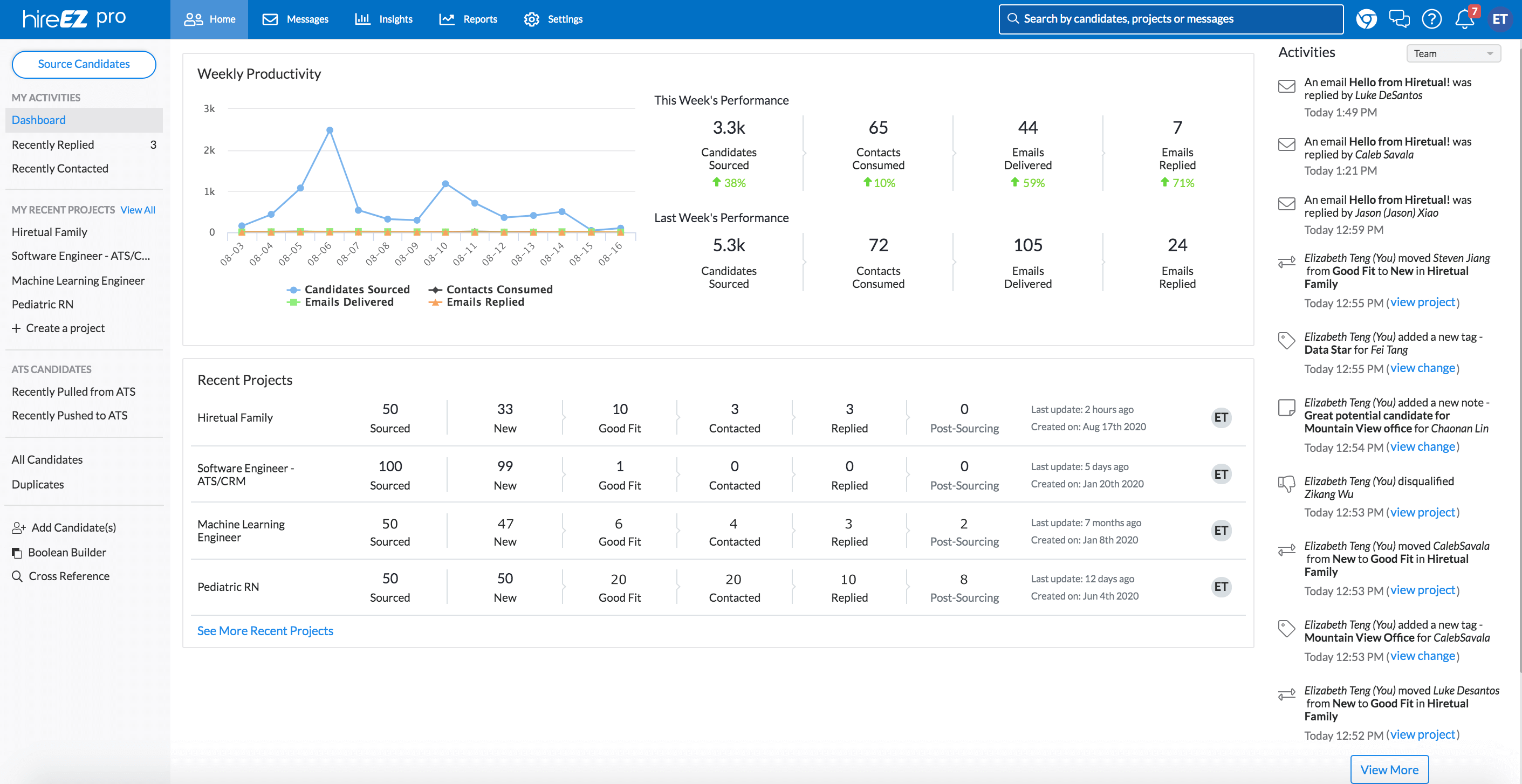 What can I expect from the new layout?
Don't worry. Let me walk you through the changes, so you can get back to finding more all-star candidates!
Say hello to your new navigation.
After logging in, the first thing you'll notice is that you can now source candidates; view your most recent messages, projects, candidates from your Applicant Tracking System (ATS); import candidates in bulk; and build boolean strings right from the homescreen! These are all laid out on the collapsible bar to the left.
You'll also see that we've moved your Messages (formerly called Engage), Market Insights, Reports page, and Settings to the top of the screen for easy access.
The push for diversity isn't just a trend.
We've repositioned diversity filters to the center stage to help you consistently meet DE&I goals.
Diversity filters are no longer hidden under More Filters. Clicking into Diversity, you'll see that you can choose to source for Woman, African American, Hispanic, Veteran, Asian, or all of the above!
We've also included an AND/OR dropdown for you on the side to give you more flexibility in your hiring.
Searching your ATS has never been easier.
hireEZ is the Candidate Search and Data Engine for both your passive and active candidates. We've worked to make candidates in your ATS more visible. In the Recently Pulled from ATS page, you can use filters up on the top to surface candidates from specific ATS jobs, stages, when they were last contacted by your team, and plenty more.
Export fresh candidates to your ATS and
merge duplicates.

In the Recently Pushed to ATS page, you can see which candidates have been funneled to your ATS. hireEZ shows you candidates that have been exported successfully, detects duplicates, and gives you a quick way to merge those profiles.
Drawing information from 45+ platforms beyond LinkedIn, hireEZ can enrich candidates in your ATS with new phone numbers, email addresses, social links, and more.
newsletter
Subscribe for our daily news
Please use a valid work email.
By filling out this form you agree to hireEZ's Privacy Policy and consent to receive communications from hireEZ.
newsletter
Subscribe for our daily news
Please use a valid work email.
By filling out this form you agree to hireEZ's Privacy Policy and consent to receive communications from hireEZ.
Stay Up-to-Date on Future Talent Acquisition Events
Please use a valid work email.
By filling out this form you agree to hireEZ's Privacy Policy and consent to receive communications from hireEZ.
3:03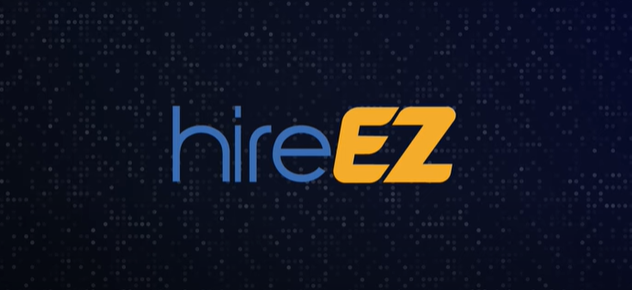 hireEZ - Outbound Recruiting Made Easy!
4:51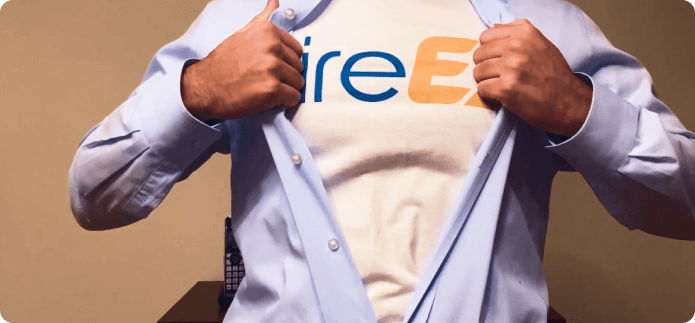 A Hiring Superhero Rebrand Made EZ