Hi, there!
You can use this audio player to convert website page content into human-like speech.
1.0X
Whether it's "buy one, get one free" deals, COVID vaccine shots, or slices of pizza, it's safe to say that "good things come in twos." February would likely agree, considering it celebrates the love between couples every year on Valentine's Day.
With this in mind, hireEZ has released two special product updates this month to help your recruitment team collaborate better and hire top talent in 2021.
Mentions in Notes
Companies like Instagram, Google, and Slack understand the ease and efficiency of mentioning users on their platform. We've taken that same approach to how users can collaborate within a project on hireEZ.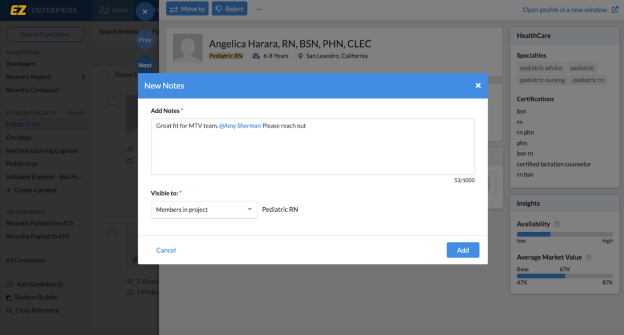 Imagine you are working remotely on a large recruitment team. You find the perfect candidate, but you don't want to waste time getting them through the interview process. Now, you can write a note that mentions your hiring manager, and they would be notified immediately on the app and through email.
With competition for talent continuing to increase, mentions will be even more useful for improving team collaboration and securing top talent.
Added functions for hireEZ Admin users
Circumstances can change very quickly (as shown by the past twelve months), and the same goes for your recruitment team. If a recruiter who owns a team project decides to leave the company, an Admin will now be able to quickly switch ownership to someone else.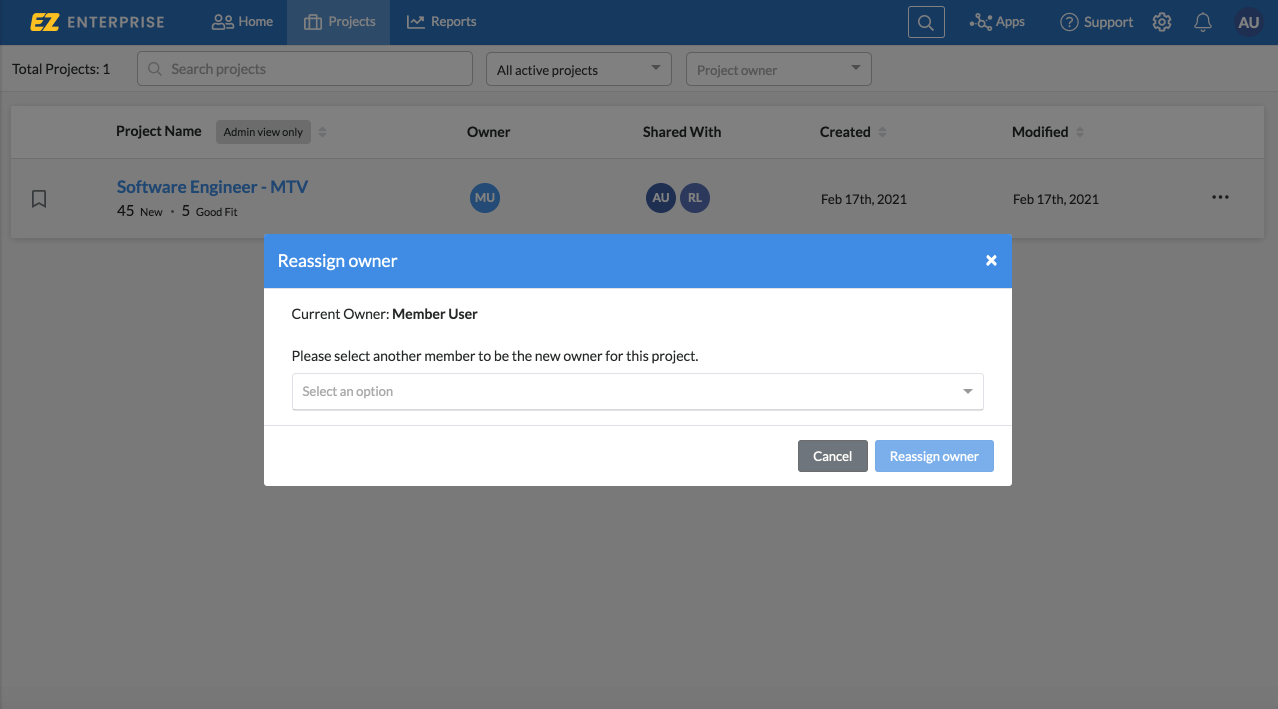 With this update, hireEZ wants to remove efficiency bottlenecks by allowing teams to adjust to changes quickly.
Bringing Teams Together
We hope these product updates make your recruitment processes more efficient and encourage your team to tackle new hiring goals together! If you have any questions, please reach out to our Customer Success team.
If you're not a customer and would like to learn more about these features, check out our pricing plan or contact our sales team today.
IN CASE YOU MISSED IT:
We wanted to match our product updates with equally exciting >Coffee With hireEZ episodes you can watch right now. In our Coffee With hireEZ series, we uncover the latest recruitment insights, innovations, and inspirational stories from recruiters and industry experts.
In Season 3, Episode 6, we spoke to Amazon's Lead Diversity Program Manager Kevin Walters about what it means to be a true and genuine ally to diversity in the recruiting space. In Episode 7, RecruitingDaily.com's President William Tincup explains how to improve the candidate experience, conduct a win/loss analysis, and spot common recruiter mistakes.

newsletter
Subscribe for our daily news
Please use a valid work email.
By filling out this form you agree to hireEZ's Privacy Policy and consent to receive communications from hireEZ.
newsletter
Subscribe for our daily news
Please use a valid work email.
By filling out this form you agree to hireEZ's Privacy Policy and consent to receive communications from hireEZ.
Stay Up-to-Date on Future Talent Acquisition Events
Please use a valid work email.
By filling out this form you agree to hireEZ's Privacy Policy and consent to receive communications from hireEZ.
3:03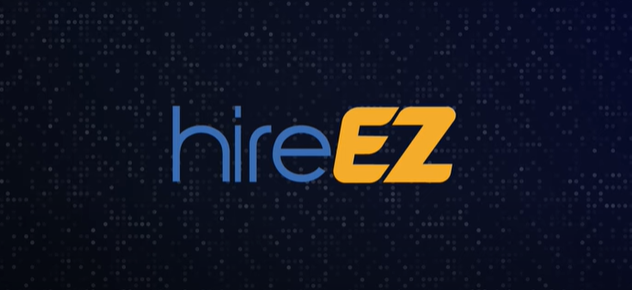 hireEZ - Outbound Recruiting Made Easy!
4:51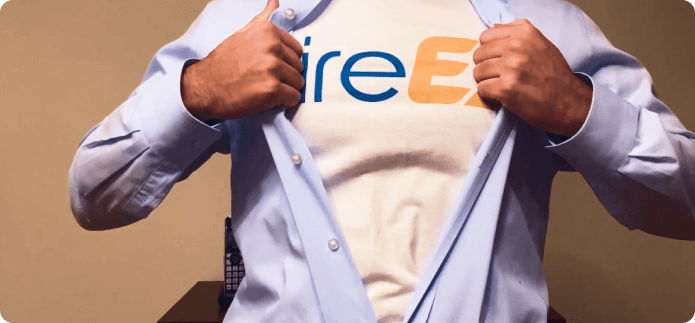 A Hiring Superhero Rebrand Made EZ