Back to Content
December Product Updates: Tools That Bring Everyone Together
JANUARY 25, 2022 3 min read
Hi, there!
You can use this audio player to convert website page content into human-like speech.
1.0X
hireEZ's favorite part of the holidays? New stuff!
When we think about the holiday season, one word often comes to mind: togetherness. While we don't recommend physically congregating with people, we do support togetherness in the recruitment process.
What does that even mean?
Whether you want to increase collaboration with teammates or bring together your workforce through intentional DE&I initiatives,hireEZ's trio of new features and updates are ready to make it happen.
IN CASE YOU MISSED IT: I hope you didn't think we were slowing down in 2021…because we have even bigger updates in store for our big reveal at Hiretuality on January 26th 🤫
Project Collaboration
Let's be completely transparent about group projects. It doesn't matter if it was a class project during high school or a sourcing project for an open position; there are always speed bumps on the road to completion.
One of the most significant obstacles to successful collaboration during projects is the ambiguity surrounding roles and responsibilities. All too often, team members working on a project misunderstand or forget what they have to do.
Don't worry, hireEZ is here to make things clear.
Under our newest collaboration feature, the owner of a project can assign different roles to team members, including Project Owner, Recruiter, Screener, and Viewer. If roles and responsibilities change during a project, so can the assignment of these roles. With this feature, your team doesn't have to get bogged down with who's doing what. Instead, you can focus on what truly matters: the successful completion of your project.
Diversity Analytics Report
If we had to pick some characteristics that embody the meaning of togetherness, they would be diversity, equality, and inclusion. Considering it takes all of us to achieve DE&I goals, hireEZ is doing its part by helping teams keep track of their DE&I metrics.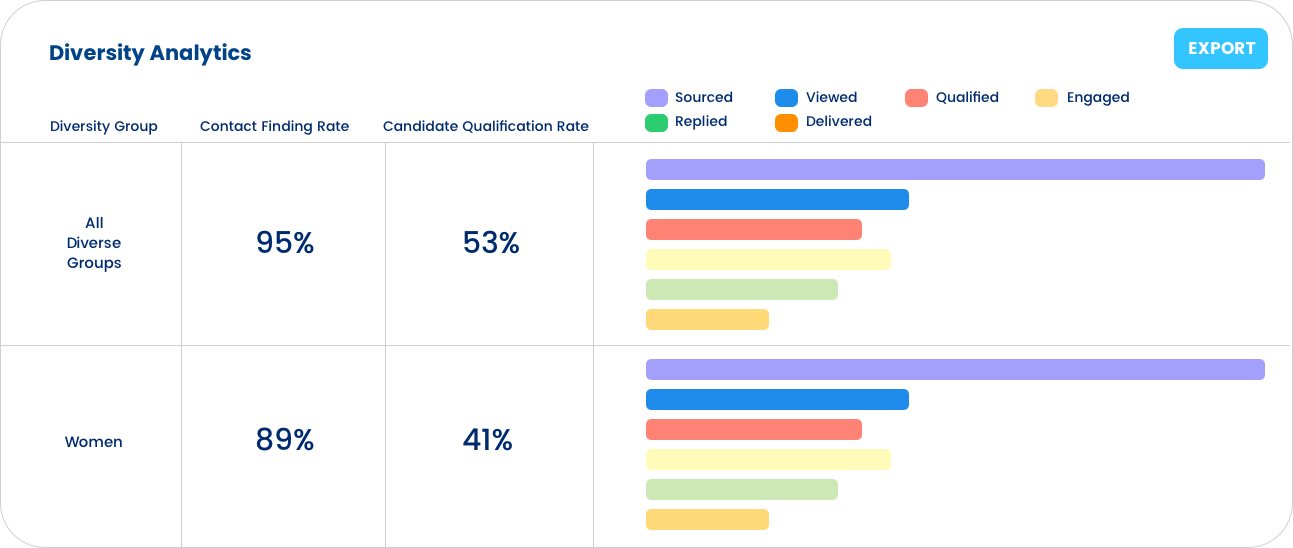 How does that work?
Imagine you just finished a sourcing task for a Software Engineer role. You're overjoyed with the awesome candidates that hireEZ sourced for you (obviously), but you want to see your talent pool's diversity breakdown. By using Diversity Analytics, users have unparalleled insight into these metrics. With these insights, teams will be able to do a lot, including:
1. Share this data with team members, company executives, and stakeholders.
2. Use this data to measure the success of your organizational DE&I goals.
3. Find areas where adjustments need to be made during sourcing tasks, and more!
What's better than actionable data? Don't worry. We couldn't think of anything better either. The recruiters we've talked to this past year think so too (and you can read more on that here).
Updated Diversity Filters:
To achieve true togetherness, we need to push for total inclusivity. With this mission in mind, hireEZ is continuing to expand its diversity filters to spotlight even more candidates from underrepresented groups.

In addition to existing diversity filters, such as Black or African American, Women, Veterans, Asians, and Hispanics, hireEZ has added a filter for Native Americans. Not to mention, recruiters can now source for Black or African American candidates outside of the United States in European countries.
Always Here To Help
We hope these product updates make your recruitment processes more efficient and encourage your team to tackle new hiring goals together! If you have any questions, please reach out to our Customer Success team.
If you're not a customer and would like to learn more about these features, check out our pricing plan or request a demo with us today.
newsletter
Subscribe for our daily news
Please use a valid work email.
By filling out this form you agree to hireEZ's Privacy Policy and consent to receive communications from hireEZ.
newsletter
Subscribe for our daily news
Please use a valid work email.
By filling out this form you agree to hireEZ's Privacy Policy and consent to receive communications from hireEZ.
Stay Up-to-Date on Future Talent Acquisition Events
Please use a valid work email.
By filling out this form you agree to hireEZ's Privacy Policy and consent to receive communications from hireEZ.
3:03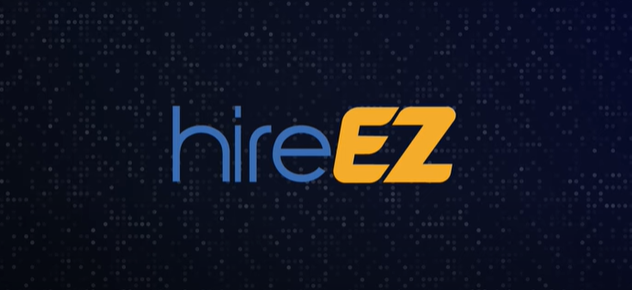 hireEZ - Outbound Recruiting Made Easy!
4:51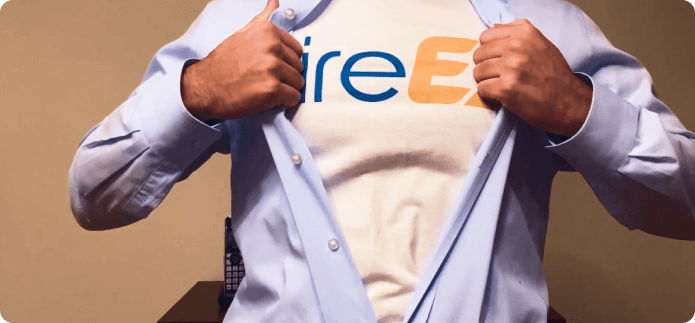 A Hiring Superhero Rebrand Made EZ