Back to Content
5 Healthcare Recruiting Tips for Uncovering Talent with Data Intelligence
JANUARY 25, 2022 3 min read
Hi, there!
You can use this audio player to convert website page content into human-like speech.
1.0X
A global health crisis exerts immense stress on limited healthcare resources, forcing the healthcare industry to face unique hiring challenges. The industry suffered a drop in revenue due to individuals going longer periods without medical care out of fear of contracting COVID-19. Despite how healthcare providers all over the country were overwhelmed with COVID-19 cases, 1.5 million healthcare jobs were lost in the first few months of the pandemic even with an ongoing healthcare talent shortage and severe workforce burnout. So, what steps can employers take to recruit healthcare professionals strategically given these circumstances?
The National Association for Healthcare Recruitment (NAHCR) partnered with hireEZ to discuss how market data and talent analytics can be used to refine sourcing strategies and uncover healthcare candidates during these times.
George Cobb, Talent Sourcer at the Arkansas Children's Hospital shared 5 healthcare recruiting tips to navigate three major hiring challenges in the healthcare industry:

➡️
Overcoming a shortage of medical professionals like Registered Nurses and Physicians
➡️ Increasing diverse representation in the healthcare workforce
➡️ Build a high-performance process for high-volume recruitment cycles
How to recruit healthcare professionals with a data-driven strategy
Leverage recruitment technology for talent pool analytics
To better navigate a shortage of healthcare talent at your organization, build a talent roadmap so you know when and where to target the right healthcare candidates.
Start with talent market analytics to spot recurring trends among employees in a particular role. This can include their average tenure at an organization, the percentage of talent that moves jobs after a given time, or even the geographic locations they may be moving to. Build a report with all this information to efficiently map out action items at specific points in your hiring roadmap.
George uses hireEZ's Market Insights to answer the who, what, and where in his talent roadmap. Some go-to insights for his reports are:
👉 How many people with a certain job title have left their jobs in the past 12 months?
👉 How many years of experience did they have?
👉 How much were their average market values?
👉 What hospital did they work at?
By answering these questions, George can identify when the right time would be to reach out to individuals who tend to leave their current role after the 3-year mark. He may also shift his recruitment plan if he notices that those with under 5 years of experience would more likely consider exploring other opportunities by the time his next requisition opens.

Understand what competitors are doing

Healthcare professionals are usually long-tenured employees, so it is important that healthcare recruiters know what competitors are doing and have the insight to source passive talent.
This is exactly why employer branding is such a hot topic in the healthcare recruitment space.
Join professional groups online (like nursing or medical resident Facebook groups) to stay informed on where young professionals are interviewing and their feedback, when other hospitals are making their offers or what conversations on pay look like. You can then bring this data back and make adjustments to your process so you can do better than competitors.
You can also use hireEZ's Market Insights for a comprehensive overview of how many professionals are currently at other hospitals within your geographic footprint.
"Hospitals may have an abundance of Respiratory Therapists while we're having a shortage so now I know what those hospitals are and I can see that Respiratory Therapists with 3 years of experience are starting to move now and 10% of them have left their jobs in the past 12 months, so I can start building my roadmap," George explained.
Get to know your diverse talent pool
It goes without saying that the best way to understand how to speak to diverse groups of talent isn't by reading about it online, but by having real conversations with members of those communities.
Run your healthcare candidate outreach content with colleagues from different ethnicities and backgrounds. Collect all these observations and group the data in a document or spreadsheet for easy reference during a sourcing task or when building email sequences.
You can also inform your strategy with diversity insights and analytics. George uses hireEZ's Market Insights to drill down on the available market of underrepresented candidates to determine where they are located or the top hospitals that they gravitate toward. From there, he can inform his AI Sourcing strategy with accurate search criteria that represent what the market is looking for.

💡 Pro Tip
Our hireEZ customers find the most success mixing and matching filters from our General AI Sourcing tab and Healthcare Sourcing tab when building out a search.
Build a workforce planning strategy with internal data
Employee burnout is one of the biggest limiting factors to the healthcare industry. To ensure that your organization can avoid overworking existing staff, healthcare recruiters must be prepared to plan ahead for long-term needs.
Build a long-term hiring plan to ensure your talent pipelines can support future needs, such as talent shortages or building a contingency workforce during times of emergency. One way to plan ahead is to run reports within your recruitment technology to predict how healthcare candidates for a particular role might progress within the organization within a specific time frame.
For example, you can use your ATS to identify the average duration an employee stays with your organization, or if a promotion or flexible work policy encourages longer tenures. George takes a similar approach, running similar reports within his ATS so he can already begin recruiting for prospects in 2022 to prevent a potential shortage then.
"The competition for RN residents in Little Rock, Arkansas is brutal so we need to hook them early and ready out and stay engaged," he said.
Automate manual tasks
Engagement automation helps you stay on top of emails sent out to hundreds of healthcare candidates so you can easily organize and personalize communication while keeping track of how your different emails are performing. With automation, you can automatically send bulk emails, schedule out multi-touch email sequences, set reminders for future outreach, and even avoid double-emailing candidates your team members may have contacted before.
"I use hireEZ's email sequence feature so I can source a title and automatically send them an email and then schedule another one a few days later, so I know I have these 3 different emails and I use this chance to let them know something 'special' about the Arkansas Children's Hospital," says George.
By automating future outreach, recruiters can spend more team experimenting with fun and personable email content to drive response rates. It's also important to monitor how these different emails perform so you can identify which templates or messaging to stick with or change.
Planning ahead
Given the high-pressure environment of healthcare recruitment and the high stakes that come with a dwindling medical workforce, the best way to recruit healthcare professionals is to plan ahead.
As you build your data-driven recruitment plan, use these tips to help you:

✅ Maximize your recruitment technology for employee and candidate data
✅ Identify the most successful candidate engagement strategy for your in-demand roles
✅ Build a short-term and long-term hiring roadmap
Watch the full webinar, "Beyond the Shortage: Uncovering Hidden Talent with Data Intelligence" here. For more information on building market reports and sourcing for healthcare talent with hireEZ, talk to our team today.
newsletter
Subscribe for our daily news
Please use a valid work email.
By filling out this form you agree to hireEZ's Privacy Policy and consent to receive communications from hireEZ.
newsletter
Subscribe for our daily news
Please use a valid work email.
By filling out this form you agree to hireEZ's Privacy Policy and consent to receive communications from hireEZ.
Stay Up-to-Date on Future Talent Acquisition Events
Please use a valid work email.
By filling out this form you agree to hireEZ's Privacy Policy and consent to receive communications from hireEZ.
3:03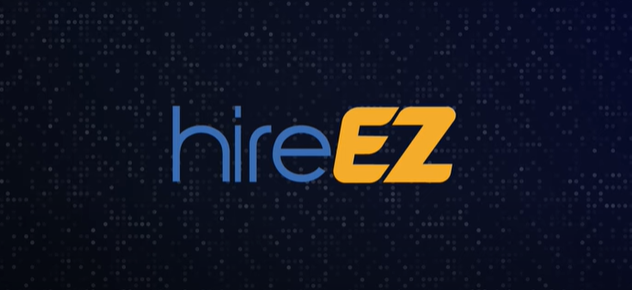 hireEZ - Outbound Recruiting Made Easy!
4:51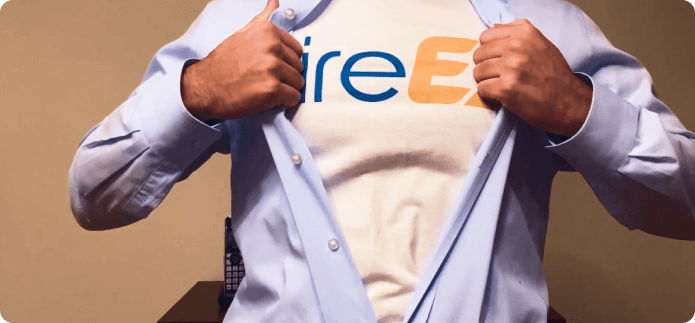 A Hiring Superhero Rebrand Made EZ